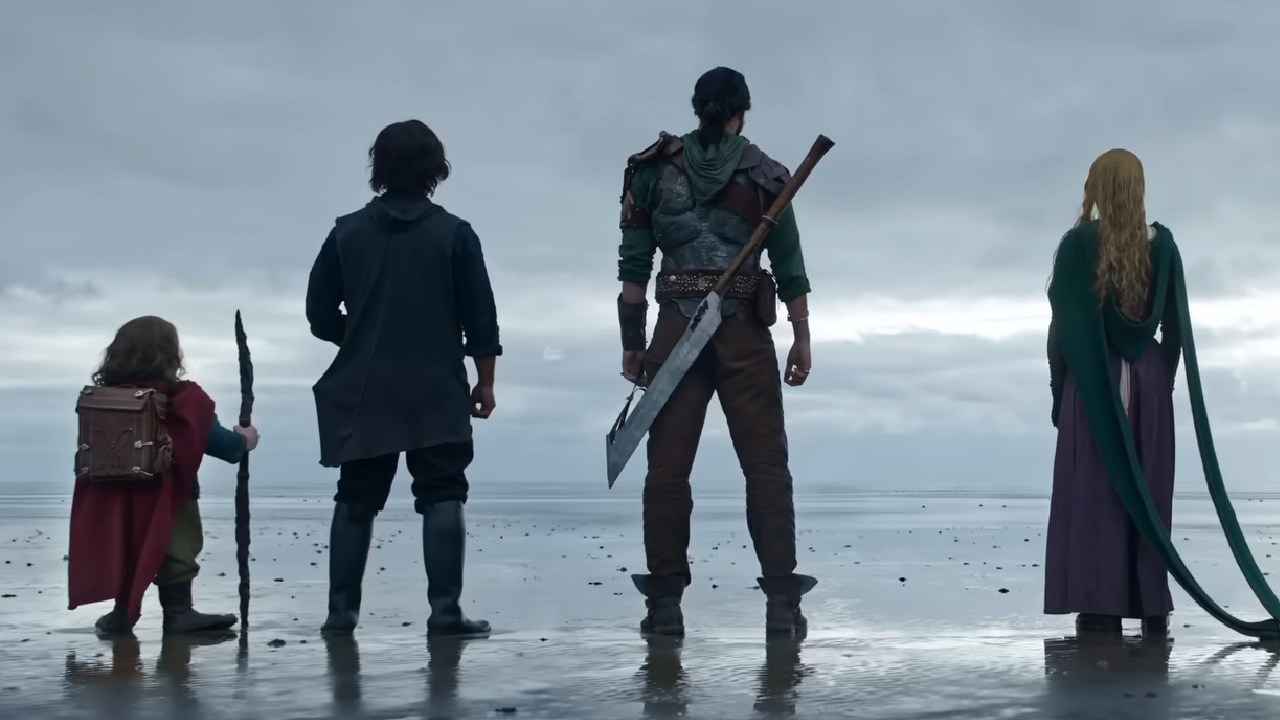 The following contains spoilers for the finale of Willow on Disney+. 
Of all the things that the world of streaming entertainment has changed about the way television works, one of the most nebulous is the concept of viewership, and how that translates into shows getting canceled or renewed. It's virtually impossible to know as a show is airing just how many people are actually watching it, and that apparently goes for the people making the show too, as Willow executive producer Jon Kasdan admits he has no clue what the chances are that his Disney+ show will return.
The Disney+ series that acts as a sequel to the movie Willow announced quite loudly in its final acne that it hopes to return for future seasons. A mid-credits scene takes the book, seen at the opening of each episode, and places it on a shelf. It's there that we see the book is labeled Volume I, but also that it sits next to books labeled Volume II and Volume III, indicating at least a tentative plan for not just one but two more seasons. I had a chance to speak with writer/producer Jon Kasdan following the show's season finale and I asked him if he had any idea what the odds are the show will get those two additional seasons. As it turns out, he does not. He said…
So at least at the time of our interview Kasdan did not know what the viewership of the Willow series looked like, nor did he have any idea what sort of metrics Disney would be using to determine whether future seasons of Willow are good a bet. 
Some subscription metrics, while most of us don't see them, can be easily understood. The number of people who start watching a streaming show is valuable. The number of people who continue to watch it until the end is as well. The more people who watched all of Season 1, the more people there are that are likely to start Season 2. Of course, exactly what the magic number is, is impossible to know. And there are always going to be those that find the show later, though lots of people may never start a show like Willow if they know it was canceled before it finished its story.
We tend to only hear about specific streaming numbers when a company like Netflix wants to gloat about success. Like Netflix, Disney+ generally does not release viewing numbers
Jon Kasdan admitted that he made some divisive decisions with Willow. It's possible those things could eventually come back to bite the show. He told me he doesn't even know when he will know when Willow's fate will be determined. He expects it may happen this spring, which means there's still time for more people to discover the show. Christian Slater is ready to return if the show does.