The Wicked movie has been in development for what feels like forever. So, when we finally learned that Ariana Grande and Cynthia Erivo would be playing the main witches, many of our reactions were similar to theirs – which was pure elation. Now, even more actors have been announced as part of the ensemble for Jon M. Chu's adaptations of Wicked, so let's break it down.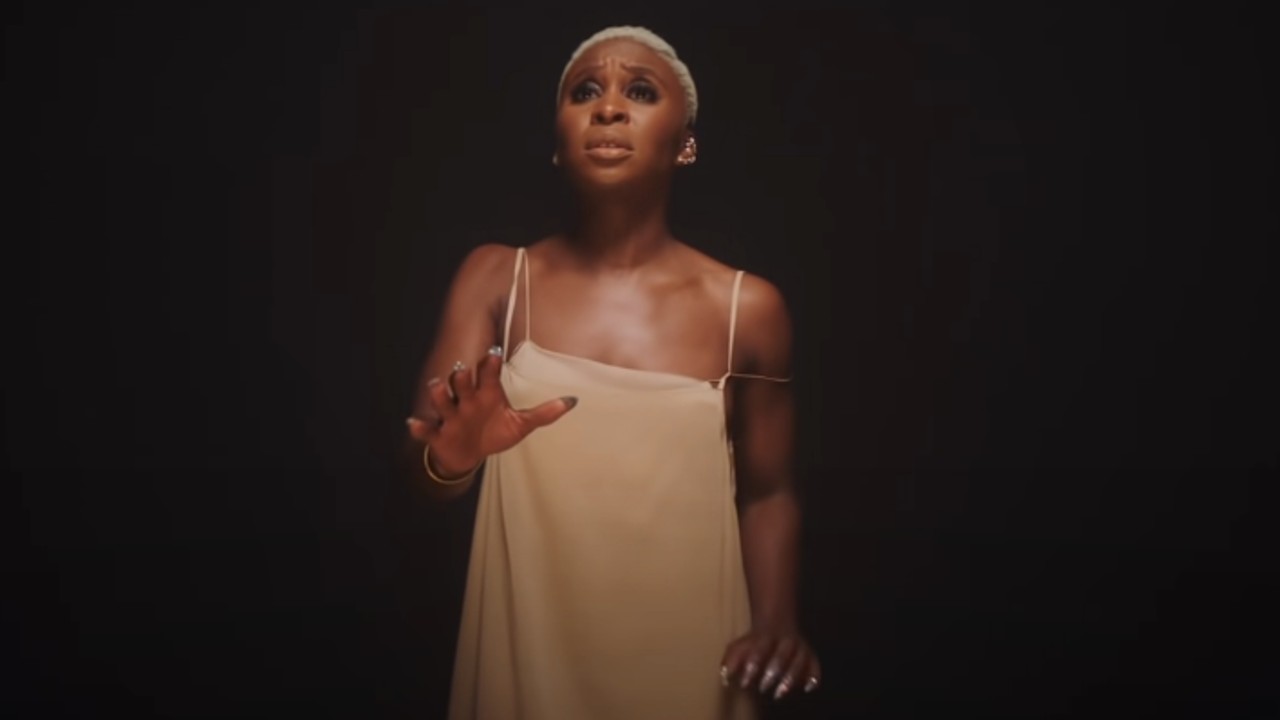 Cynthia Erivo 
Cynthia Erivo will be taking the mantel as Elphaba in Wicked, the green witch who is also known as the Wicked Witch of the West. Originated on Broadway by the legendary Idina Menzel, Elphaba goes on a journey that ultimately turns her into the wicked witch. Other things to know about Erivo's character are she sings one of the production's show-stopping numbers "Defying Gravity," and also has some excellent duets with Glinda and various other characters. 
Elphaba will be played by the Grammy and Tony-winning as well as Oscar-nominated actress Cynthia Erivo. In 2016 she won both the G and T in EGOT for her performance in the revival of the musical The Color Purple. Following her stint on Broadway, she made the jump to film; in 2019 she played Harriet Tubman in Harriet. She ended up receiving two Academy Award nominations, one for Best Actress and another for Best Original Song because she wrote and performed the song "Stand Up" for the bio-pic. 
Between her remarkable work on stage, and her experience with movies, I think it's safe to say she is the perfect person to play Elphaba, and this role could get her one step closer to an EGOT.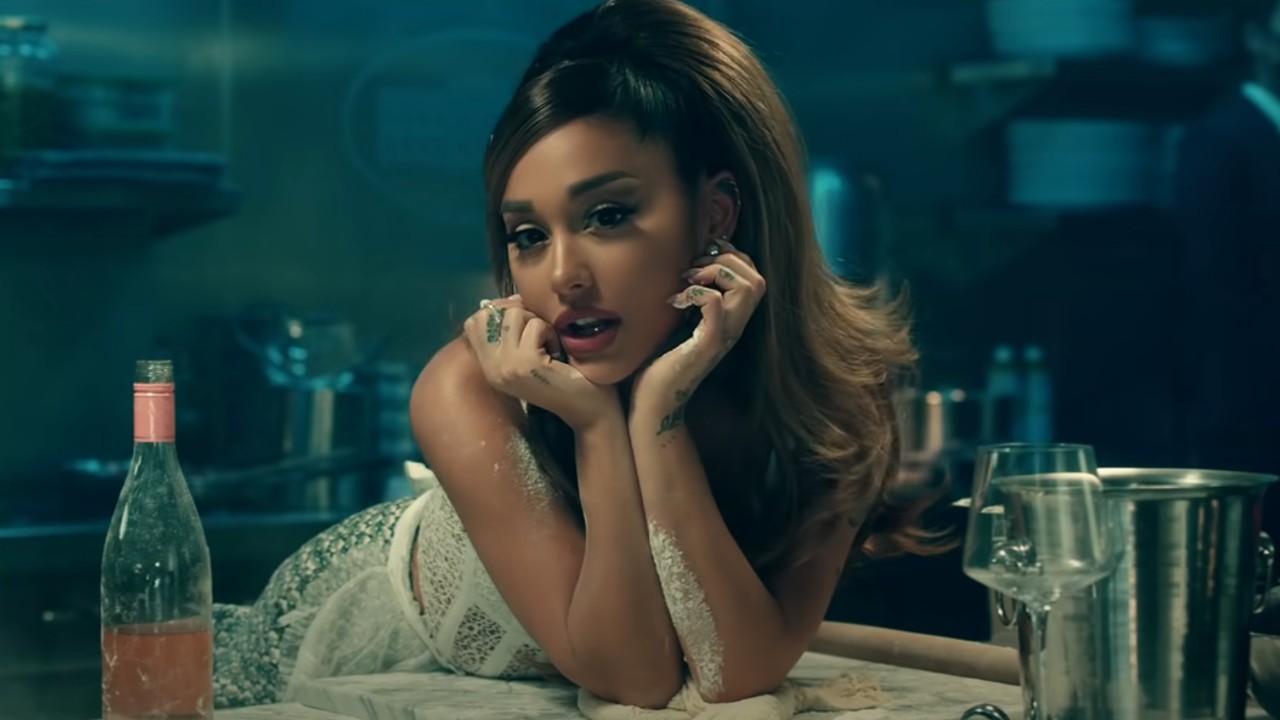 Ariana Grande 
These days, Ariana Grande is best known for her numerous pop hits, like "Thank U, Next" and "No Tears Left to Cry," however, she's also a talented actress and has a background in theater, making her the perfect person to play Glinda to Erivo's Elphaba. Glinda, or the Good Witch as she becomes known, is Elphaba's bubbly counterpart. The pink-loving, fast-talking witch befriends Elphaba, and the two embark on a journey of friendship, clashing personalities and ultimately fall out. 
Grande will be in this role originated by Kristin Chenoweth on Broadway. While the singer hasn't had much acting experience recently, she was in Hairspray Live! a few years ago, and she became known through her work on the musical-adjacent Nickelodeon show Victorious. She also made her Broadway debut in 2008 in the musical 13. So, with all that being said the singer has the vocal range, acting ability, history on stage, and love for Wicked to play Glinda with gusto across Wicked's two movies.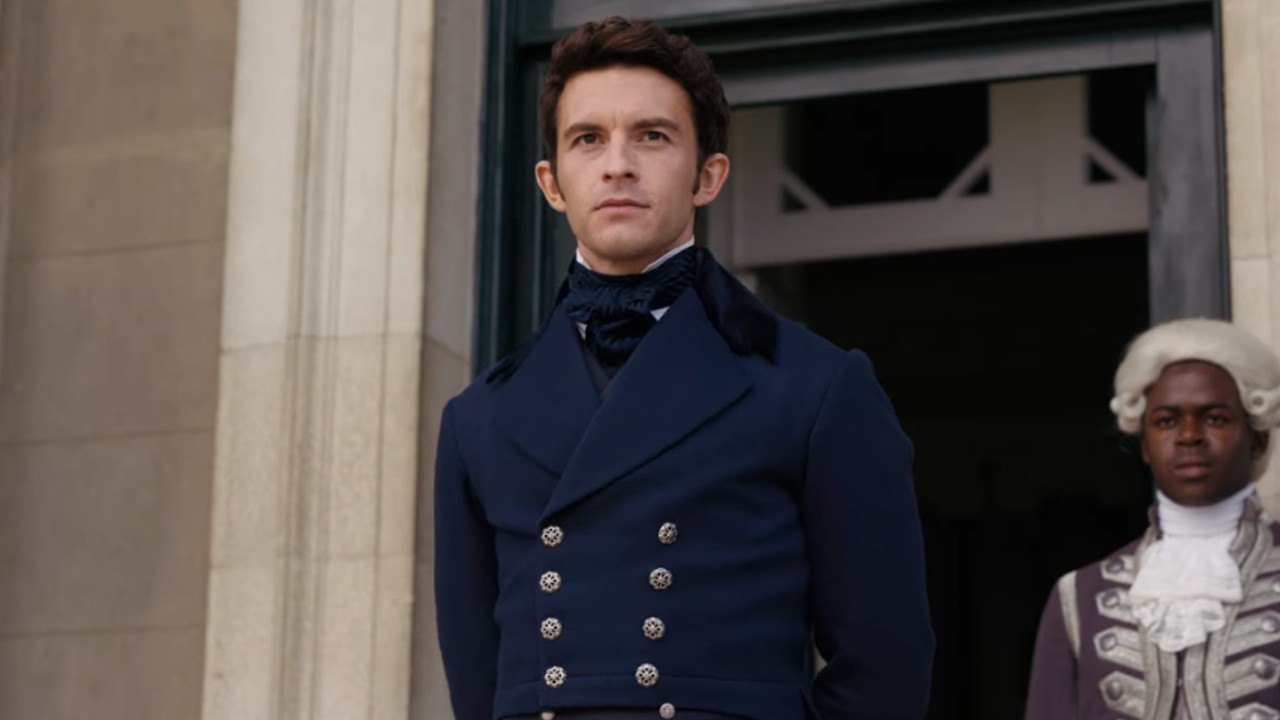 Jonathan Bailey 
You know him from Bridgerton, but did you know that Jonathan Bailey is a seriously accomplished West End actor, and he has appeared in numerous musicals throughout his career? Now, he'll get to take his musical skills to the big screen, where he'll be playing Fiyero in Wicked. 
It's safe to say the internet lost its collective mind when it found out Bailey was cast in these movies. He's proven through the first two seasons of Bridgerton that he is a fantastic romantic actor, and love interest. However, it's his West End experience that makes him perfect to play this prince. Notably, he won a Laurence Olivier Award in 2019 for his role in the revival of Company. He has also worked on productions of Cock, The Last Five Years and the musical adaptation of American Psycho. So, he has the acting chops and the pipes to play this iconic character originated by Norbert Leo Butz.
For some background on Fiyero, Bailey will be playing the prince who falls in love with Elphaba throughout the musical. However, Glinda is also crushing on Fiyero, causing quite the love triangle. So, even though the Bridgerton star will be "Dancing Through Life," he'll also be navigating murky romantic waters with these two ladies.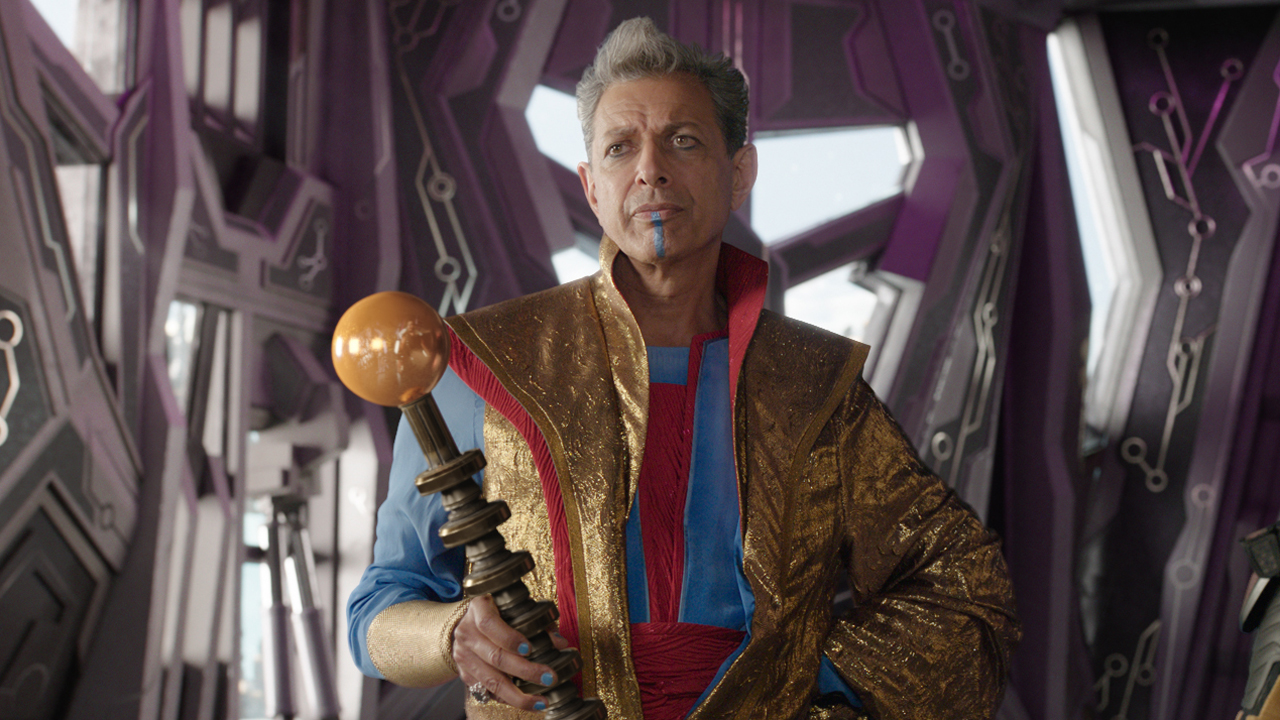 Jeff Goldblum 
So, this is incredible casting, I mean the entire movie is well cast, but Jeff Goldblum as The Wizard, like the Wizard of Oz, is truly iconic. The actor will be playing the main antagonist in the musical, who takes Elpahba under his wing, which eventually leads to her becoming Wicked. I personally can't wait to see the jazz man sing songs like "A Sentimental Man" and "Wonderful," I just know he'll make it 100% his own. 
Other than the energy, which single-handedly qualifies Goldblum for this role, he also has a filmography and theater resume that shows he's a fine fit for the Wizard. Obviously, we know the actor for his roles in Jurassic Park, Independence Day, and Thor: Ragnarok. However, he's also had quite the stage career, appearing in The Pillowman, The Moony Shapiro Songbook, and Seminar. On top of that, he's also a jazz musician, which really proves that Goldblum will be so much fun to watch as he sings and dances through Oz as the Wizard.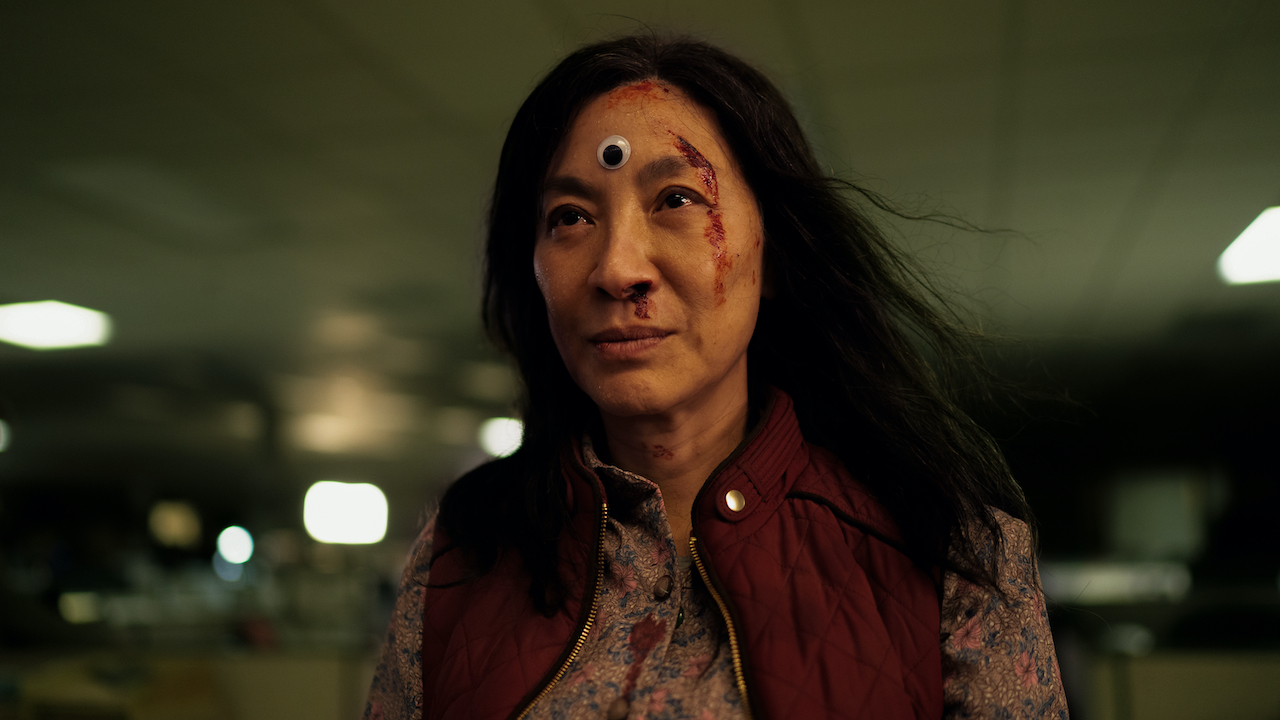 Michelle Yeoh 
To top off her amazing 2022, Michelle Yeoh was cast as Madame Morrible in the Wicked movies. The actress is known for her incredible work as both an actress and a martial artist in films like 2022's hit Everything Everywhere All At Once, Crouching Tiger, Hidden Dragon and Tomorrow Never Dies. She's also become well known for her dramatic roles in films like Crazy Rich Asians – which was directed by Wicked's director Jon M. Chu. 
As Yeoh and Chu reunite, she will be playing Madame Morrible, the headmistress of Crag Hall at Shiz University. Yeoh's character uses her school to recruit soldiers for the Wizard (which means we'll see her and Goldblum together). It will be fun to see Yeoh tap into a sinister side, and after seeing her absolutely slay every version of Evelyn in Everything Everywhere All at Once, I'm positive she will blow us all away with this role.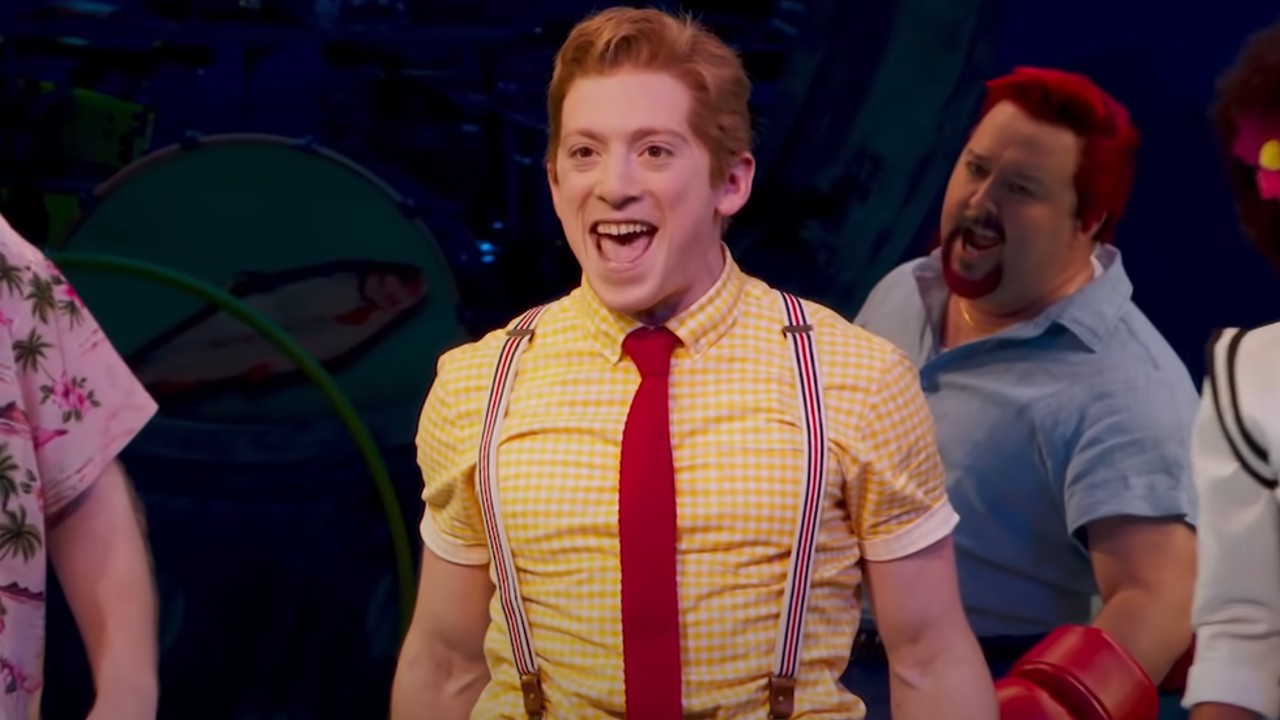 Ethan Slater 
According to Variety, Broadway star Ethan Slater will be joining the cast of Wicked as Boq, Elphaba and Glinda's pal from Munchkinland who goes to school with them, he is also Nessarose's love interest. 
Slater joins the cast as another actor with lots of professional experience on the stage. He's best known for his Tony-nominated role as the titular character in the musical adaptation of SpongeBob SquarePants. Since then, he's starred in Off-Broadway productions of Stephen Sondheim's Assassins and appeared in the limited series Fosse/Verdon.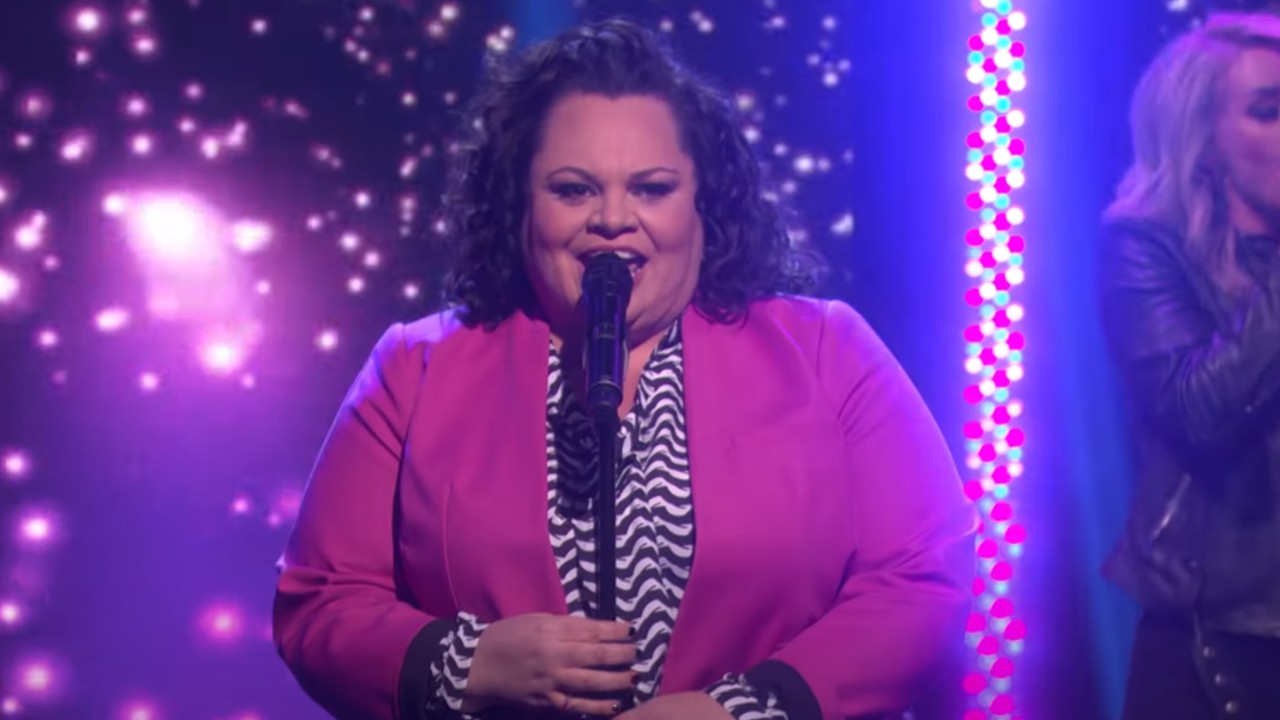 Keala Settle 
You may not recognize her name immediately, but I'm almost certain you will recognize her voice, because Keala Settle is the woman who sang the smash hit Oscar-nominated song from The Greatest Showman "This Is Me." While this alone qualifies her in my opinion to be in the Wicked movies, she also has a rich history of performing on Broadway. She originated the role of Becky in Sara Bareilles' musical Waitress, she also starred in the 2014 Broadway revival of Les Misérables as Madame Thenardier. 
According to Playbill, Settle will be playing Miss. Coddle in Wicked. This character will be a new addition to the musical, so it will be exciting to see how Miss. Coddle fits into the world of Oz.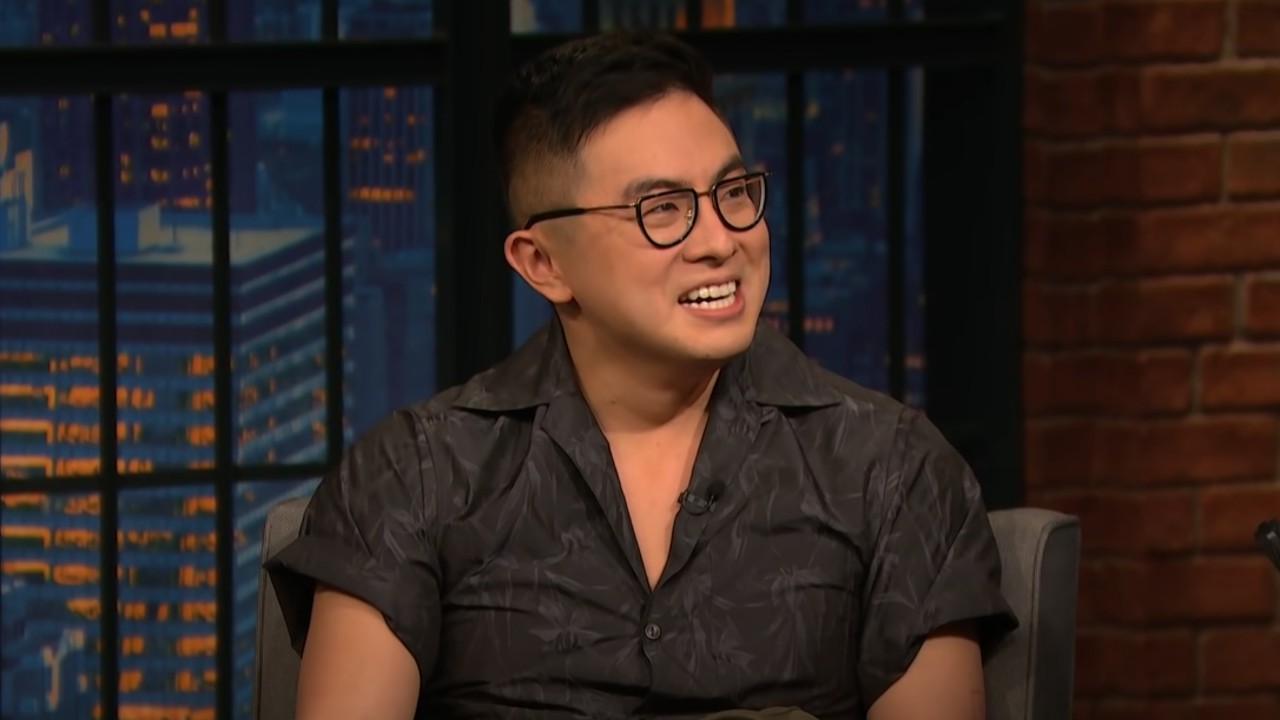 Bowen Yang 
Bowen Yang will also be making his way to the musicals, according to Playbill, as he's been cast as Shiz student and Glinda's friend Pfannee in Wicked. That means he'll be hanging out with Ariana Grande and her pals at Shiz University, which will be super fun. 
These days, Yang is best known for his tenure on Saturday Night Live, where he has been part of one of the show's best single-season casts. Along with SNL, the comedian also starred in the rom-com Fire Island, and he had cameos in movies like The Lost City and Bros. I'm sure Yang and his signature sassy sense of humor will be wonderful in the world of Wicked.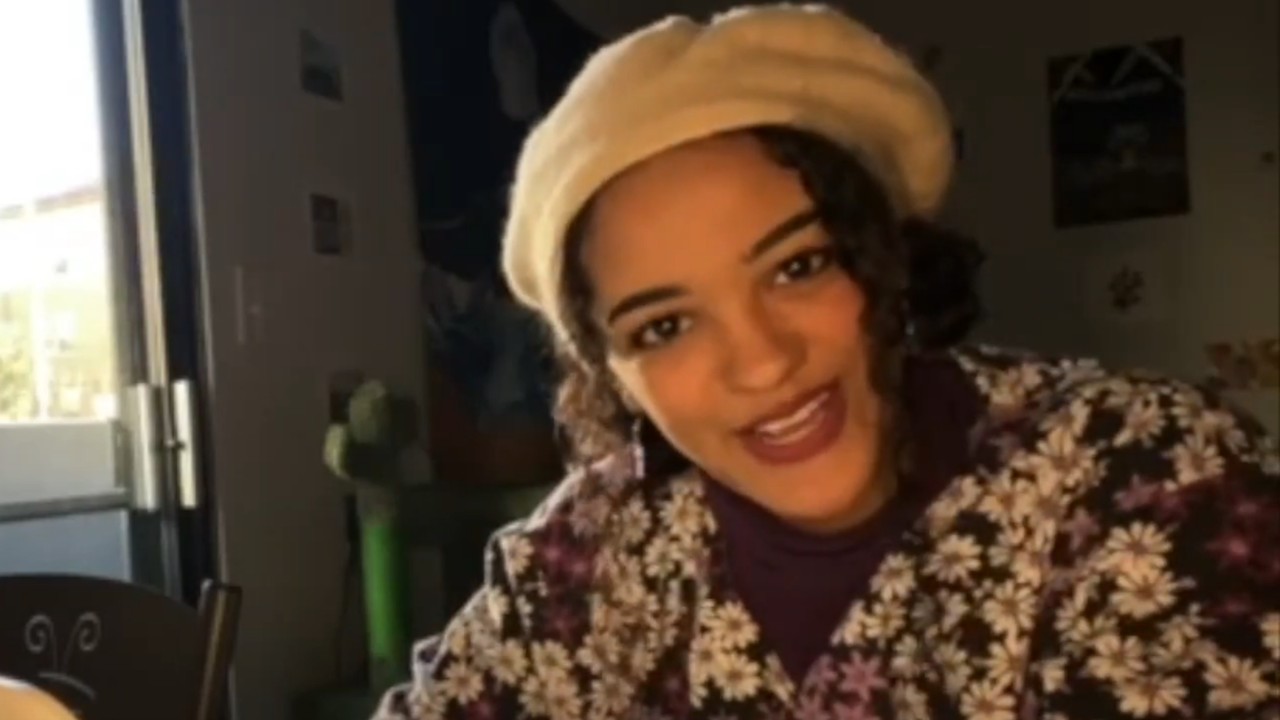 Marissa Bode 
Marissa Bode will be making Wicked history, according to Playbill, as she will be the first wheelchair-using actress to play Nessarose (a character who does use a wheelchair in the show). The young actress will make her big screen debut in this film where she will play a very important role in Chu's adaptations of Wicked. 
Nessarose is Elphaba's younger sister, known as the Wicked Witch of the East, Boq is also crushing on her throughout the musical. It's so exciting that Bode will make her film debut in this massive movie, and it will be fun to see her on-screen as such a well-known character.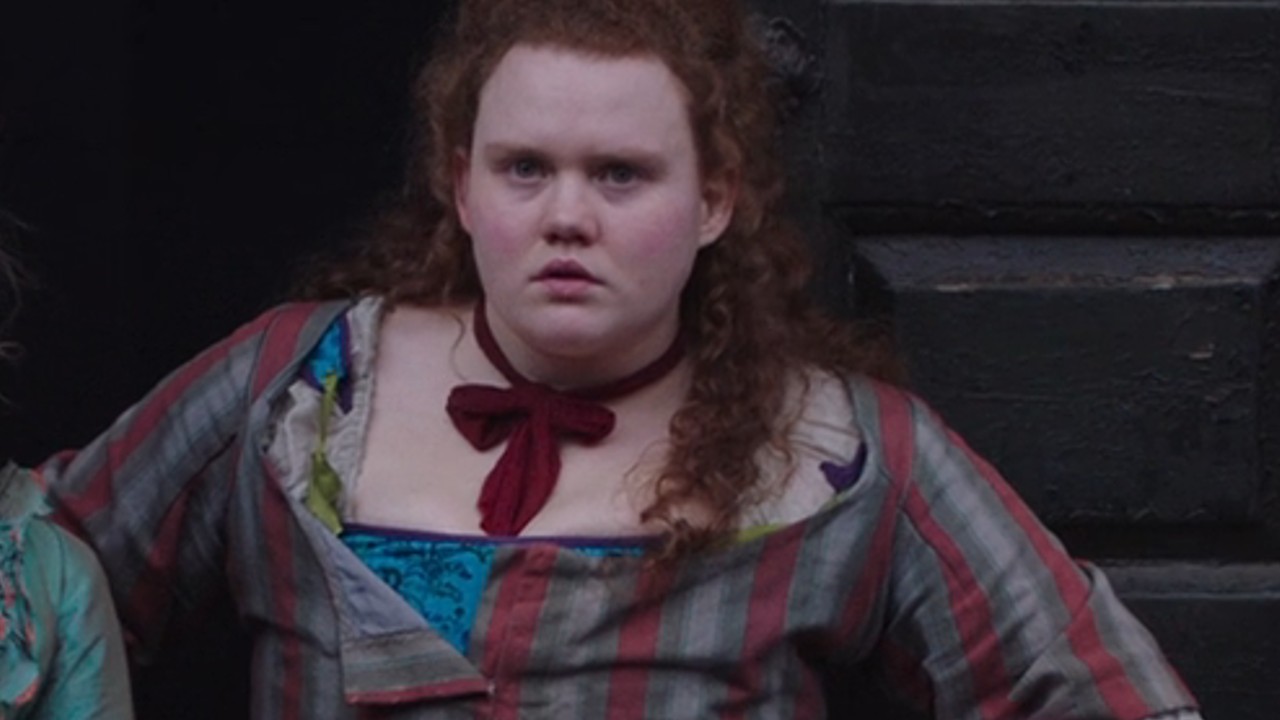 Bronwyn James 
Bronwyn James joins the cast of Wicked as Glinda's friend ShenShen, per Playbill. The young actress was in the original West End production of Hangmen, and has since gone on to have roles in TV shows like Harlots, Wild Bill and movies like The Dig.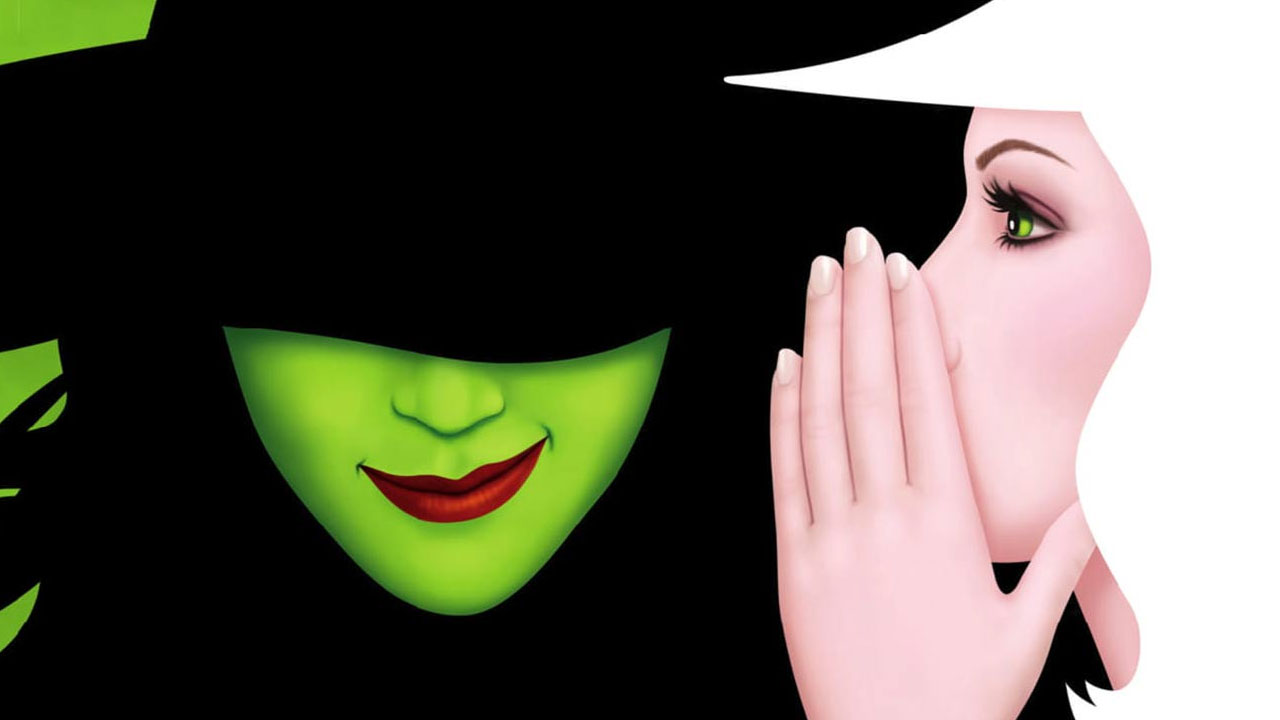 Colin Michael Carmichael 
Nikidik is a teacher at Shiz University in the book, and is a minor chracter in the musical, in the movie he will be played by Colin Michael Carmichael according to Playbill. The actor has had minor roles in TV shows like Outlander and Black Mirror. He has also had small roles in movies including Hot Fuzz.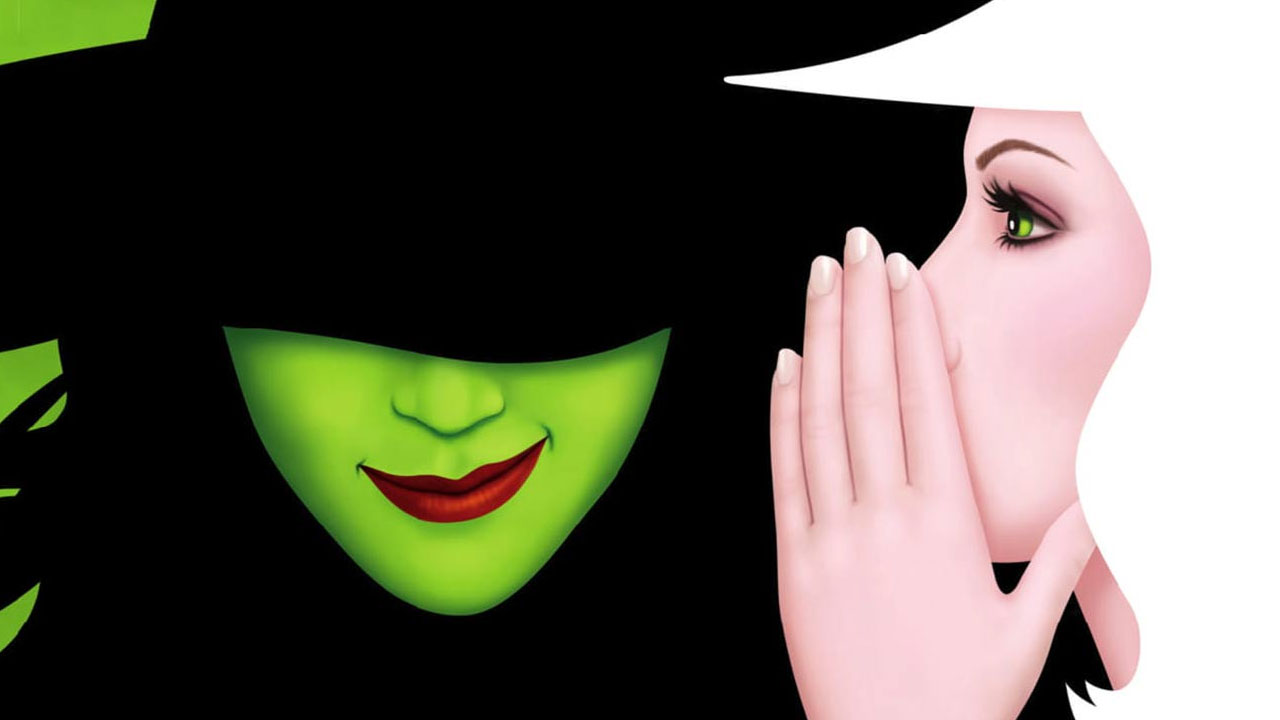 Aaron Teoh Guan Ti 
Aaron Teoh Guan Ti will play Avaric according to Playbill, Boq's roommate at Shiz University and a frenemy to Elphaba in the books. However, in the musical Avaric is Fiyero's driver and a very minor character. Considering Wicked will now be two movies, it will be fun to see if Avaric takes on a role in the story more as he did in the books rather than on Broadway. 
As for Teoh Guan Ti, this will be his first major role in a movie. He has been working in theater for a while now, as he's starred in productions of The King and I and Merrily We Roll Along. 
There you have it, the entire cast for the upcoming Wicked movie. The musical directed by Jon M. Chu will hit theaters on December 25, 2024, and while we wait to see how he brings this Broadway classic to the big screen, be sure to stay tuned to CinemaBlend for all the updates surrounding these musical movies.