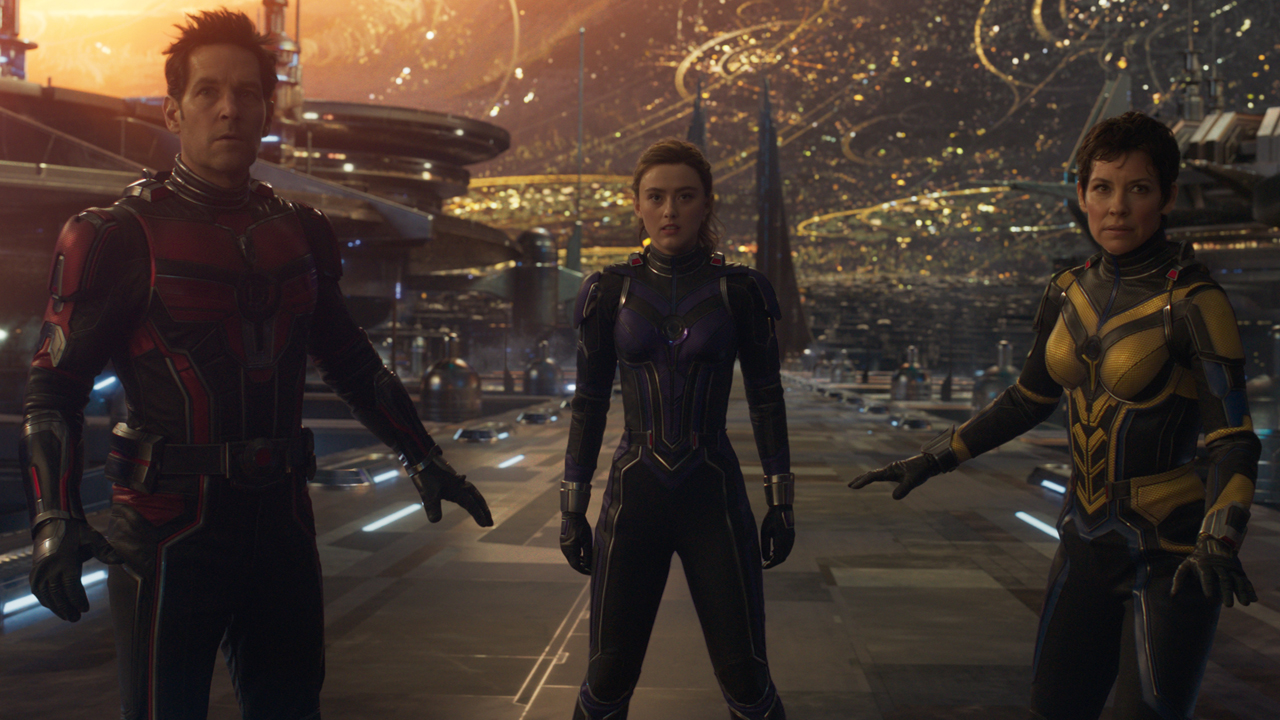 Following a massive couple of years that have ushered in a new era of the Marvel Cinematic Universe without Iron Man and Captain America, the franchise will kick the Multiverse Saga into high gear next month with the next Ant-Man movie. Yes, Ant-Man and The Wasp: Quantumania is the next big deal in the MCU. In fact, it's set to introduce the next major villain for the Avengers. And, yes, we all love Paul Rudd's Scott Lang, but if you're surprised his movie is kicking off Phase Five, you're not the only one. However, Kevin Feige is here to provide some clarity on the matter. 
So, why is Quantumania that special upcoming Marvel movie that will set the tone for Phase 5? Marvel boss Kevin Feige recently shared the answer to this with these words: 
Paul Rudd's Ant-Man was introduced in 2015, and he has subsequently had a 2018 sequel along with appearing in two major Marvel team-up movies, Captain America: Civil War and Avengers: Endgame. Scott Lang had a major role in the Avengers saving the universe too, considering his superhero tech and the Quantum Realm. As Feige shared with Empire, Ant-Man has "earned" the position of kicking off Phase 5. 
In the February release, Ant-Man will find himself getting sucked into the Quantum Realm and meeting Marvel's next big bad, Jonathan Majors' Kang the Conqueror, who seriously got into shape for the role. In the latest Ant-Man and The Wasp: Quantumania trailer, we get a look at what to expect from the next MCU movie. Check it out: 
Since the trailer recently dropped, fans have been majorly rooting for Kang and his highly-anticipated debut in the MCU via Quantumania. It looks like Kang is going to tempt Scott Lang with the luxury of time after losing five years of not only his life, but his daughter's childhood thanks to Thanos' Snap. Kathryn Newton will play Cassie Lang, who is now a teenager following the events of Endgame. Additionally, Evangeline Lily, Michael Douglas and Michelle Pfieffer are back as the Van Dynes. 
The question that fans are asking themselves as we await Quantumania is what Scott Lang's role will be in the larger MCU. Is it possible he could die at the end of the threequel? Or, will he continue to find a large role in The Avengers as the many new MCU stars such as Shang-Chi and Ms. Marvel find their own place in the universe as well? We'll soon begin to find out when Ant-Man and The Wasp: Quantumania hits theaters this February 17.