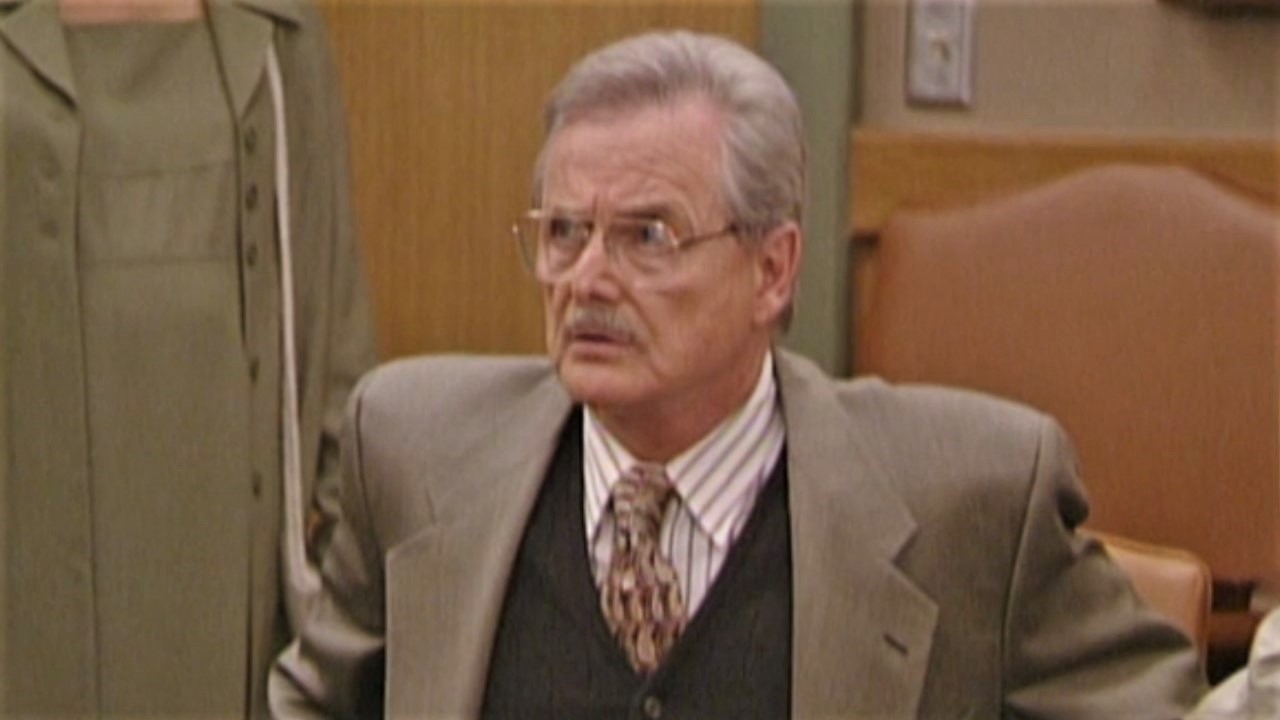 Boy Meets World's William Daniels and his wife Bonnie Bartlett Daniels have been married for 71 years which is an amazing amount of time to be married for any couple, but it's especially impressive for a Hollywood couple. They both were part of the Boy Meets World cast with the Mr. Feeny actor there since the show's start and Bartlett Daniels joining later for five episodes. While these two are still going strong, their relationship was different in the beginning as Bonnie Bartlett Daniels speaks about the ups and downs of what used to be their open marriage.
Bonnie Bartlett Daniels recently had her memoir Middle of the Rainbow published about how she rose to stardom, coped with personal tragedies, and the love story between her and Boy Meets World's William Daniels, who has been her husband since 1951. Bartlett Daniels told Fox News Digital about what her relationship with her husband first started out as, and the ups and downs that came with it:
It's true that a lot of people had open marriages during the '50s and '60s. It's also something couples do today, for example, Will Smith has agreed with his wife not to be monogamous so that they can have the freedom to do whatever they want while still being committed to each other. 
In the Little House on the Prairie star's book, she wrote about wanting things to be more open when wanting to seek a "kinder and gentler man." This was due to her feelings that the Boy Meets World star was "a very angry young man" at the beginning of their marriage. Sometime in 1959, she had an affair for a few months with a man "slightly boring" but "the sex was good." She never felt guilty about it because she and William Daniels never agreed to monogamy.
Bonnie Bartlett Daniels and William Daniels have only ever been married to each other, so it makes sense why there are means for exploration. Bartlett Daniels continued to explain in her book the downs of having their marriage initially start out open.
It seemed like their relationship would be doomed when in the early 1970s, Daniels had an affair with a female producer in New York which left the Love of Life actress "devastated." It was after that heartbreaking discovery that she realized an open marriage was not what she wanted anymore. Bartlett Daniels said it took a lot of growing up for both of them to change the dynamics of their relationship. She has said they've come a long way since their marriage started, and they have cherished their seven decades together.
Today, Bonnie Bartlett Williams lives in Southern California with her loving husband. They are the proud parents of two sons, and spend a lot of time with their grandchildren. You can watch the budding on-screen romance between the loving couple by watching St. Elsewhere with a Hulu subscription, and you can watch Williams in a role he initially turned down twice on Boy Meets World with a Disney+ subscription. Also, be sure to check out the 2023 TV premiere dates so you never miss an episode of your favorite show.