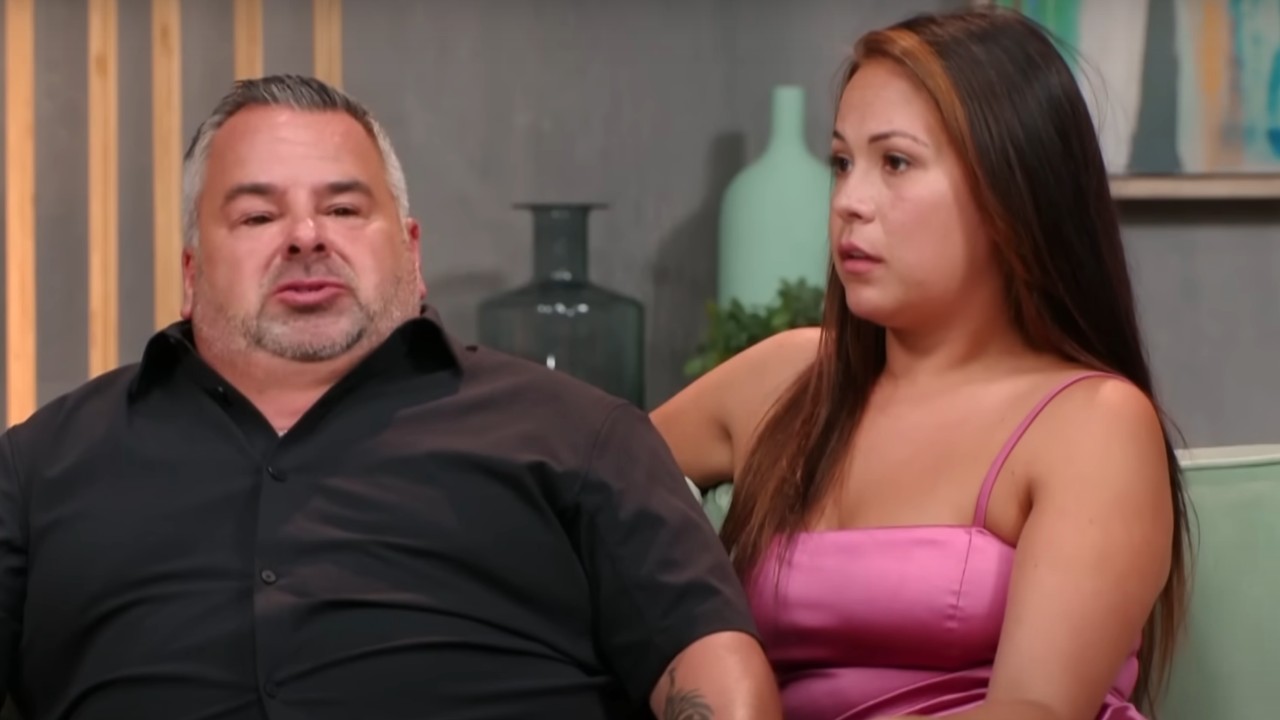 Warning! The following contains spoilers for the 90 Day Fiancé: Happily Ever After? Season 7 episode "Tell All: No Limits Part 3." Read at your own risk!
Ed "Big Ed" Brown and Liz Woods decided they weren't ready for marriage following a few big fights they had during 90 Day Fiancé: Happily Ever After? Season 7, and the tell-all hasn't done much to prove they were wrong to make that decision. The two continued to fight to the point that their drama (which involves secret relationship accusations and more) even took up a little of another couple's time on the latest episode. So one might wonder where things stand with them today, and we may now have somewhat of an indication on that.
This is all thanks to a Redditor, who apparently spotted both Big Ed and Liz walking through Old Town, San Diego, together this weekend. Check out this photo of the two, taken from the back, walking alongside each other: 
ed_liz_sighting_today_didnt_fangirl_because_i_am from r/90dayfianceuncensored
While this doesn't explicitly confirm or deny anything about their relationship status, the fact that Ed and Liz are walking that close together would seemingly suggest that they are very much still a couple for the time being. That's not a massive shock considering how often Ed and Liz break up and get back together (in time for holidays like Halloween). Nevertheless, notion of a reconciliation might still surprise some fans, given all they've seen during the tell-all specials so far. 
For those who need a reminder, so far, fans have seen Ed ask Liz for his engagement ring back, which should be reason enough to end things for good. Viewers then also learned that Ed has been talking to his ex, Rose Vega, and Liz was not aware of that. In addition to those two things, Ed and Liz have frequently been arguing and don't seem any closer to reaching a resolution to their various problems. So how could these two still be together after all of that? 
Well, let's not forget that for all the drama Ed and Liz have experienced, fans have scrutinized some of the details and theorized that a portion their drama in Season 7 of 90 Day Fiancé: Happily Ever After? might have been scripted or exaggerated just a bit. Viewers had major questions when they noticed objects moving in the background during their big argument scene during the season, and many couldn't help but notice that the text exchange between Rose and Ed, which the former shared, was over a year old. 
What I'm essentially saying is that while it may seem like Ed and Liz are a super toxic couple that won't stay apart despite that seemingly being best for both of them, that might not exactly be the case. We can only speculate here at CinemaBlend and, while reality TV can indeed be scripted from time to time, a solid portion of it can be rooted in truth. Frankly, I wouldn't be too shocked to hear some of Ed and Liz's drama is faked because, if that's all real, I'm not sure why they would still be together. Surely, franchise devotees will be waiting intently for more presumed evidence like this photo.
The 90 Day Fiancé: Happily Ever After? Season 7 tell-all continues over on TLC on Sundays at 8:00 p.m. ET. Tune in as we wait for the final installments and the additional surprises that could accompany them. After that, learn about what's ahead using the 2023 TV schedule, as there are plenty of notable new shows on the way.