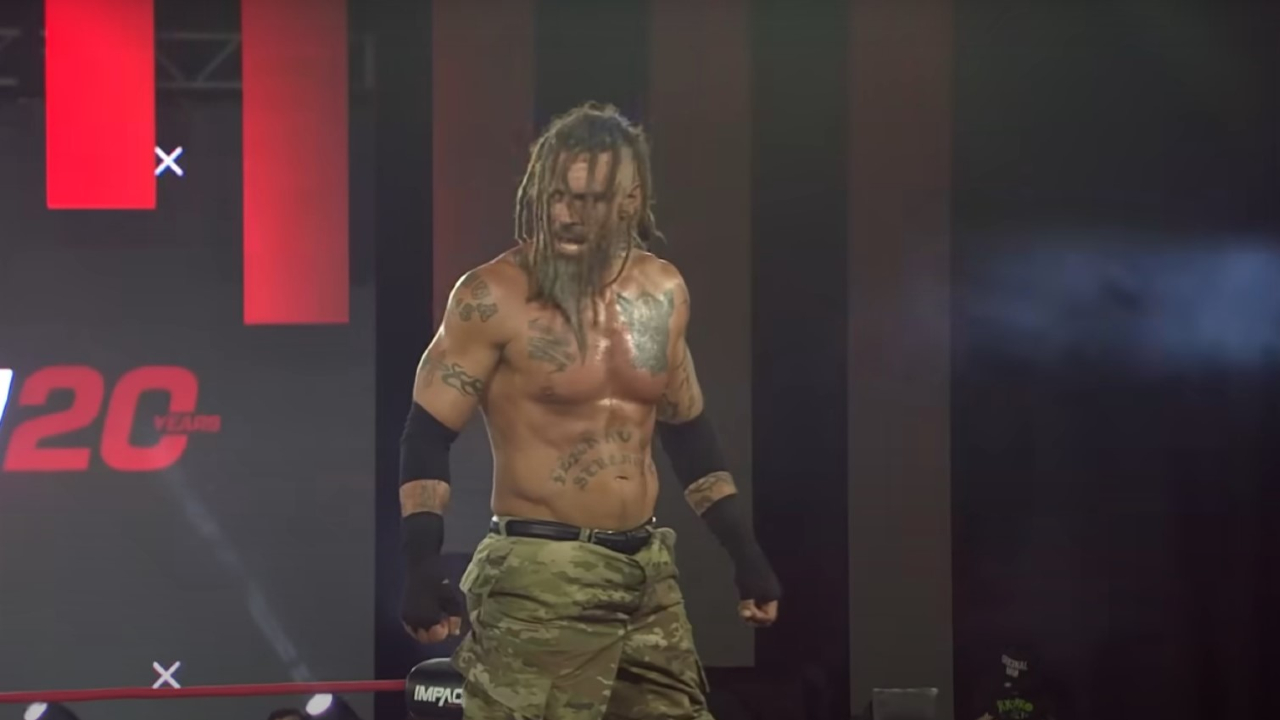 The professional wrestling world is in a state of shock following the sudden and tragic death of former Ring of Honor World Champion Jay Briscoe, who died at the age of 38. The dominant tag team wrestler, who won the ROH Tag Team Championship a total of 13 times alongside his brother, Mark Briscoe, left behind family, friends, scores of fellow wrestlers, and countless fans around the world who had spent the past 20 years watching "Dem Boys" in promotions around the world like AEW, NJPW, and Impact Wrestling.
This includes AEW owner and general manager Tony Khan, who purchased ROH in March 2021. In a tweet shortly after Briscoe's death – which happened via a car crash in Delaware on Tuesday, January 18, 2023, according to the New York Post – Khan expressed his admiration for the fallen star before pledging to support his family in any way possible. In his words:
Seth Rollins, who came up with Jay Briscoe in ROH before transitioning to WWE several years later, paid tribute to the fallen star on his Twitter, going as far to credit Briscoe with his success in the wrestling business by questioning whether he could have risen to his current status without Briscoe.
In a series of follow-up tweets, the former WWE Champion wrote that Briscoe was a great human and friend, but more importantly, "an absolutely adoring father and husband."
Similar to comments made by Seth Rollins, Sami Zayn, who came to prominence in the indie scene as the masked wrestler El Generico, took to Twitter to pay tribute to his friend, saying in part he was "very lucky to have shared the ring and shared so many laughs with Jay Briscoe."
Zayn's Bloodline stablemates, The Usos, who, despite never wrestling The Briscoes throughout their careers, tweeted their condolences to Jay Briscoe's family before sending the tag team trailblazer a final wish.
WWE Chief Content Officer and obsessive wrestling fan Triple H joined others in the community and offered his condolences to Jay Briscoe's family on Twitter after describing the ROH legend as "an incredible performer."
Matt Hardy, who put on electrifying tag team matches in WWE before becoming somewhat of a wrestling journeyman later in his career, worked with Jay Briscoe during his ROH run (he inadvertently helped Briscoe defeat Kevin Steen for the World Title), and made sure to honor his friend on Twitter following his passing, saying he was "devastated" by the news.
Adam Cole, another AEW worker with a long shared history with Jay Briscoe, took to Twitter after news broke Tuesday night, with the former WWE star saying he was "so grateful to have known a man" like Briscoe and that he didn't want to know what his life would have been like without the fallen star's impact and influence in and out of the ring.
These were just a few of the touching tributes that poured in following the death of Jay Briscoe, as wrestlers from promotions around the world, as well as fans, used social media to remember one of the most iconic figures of the modern era. There will never be another like Briscoe, so for now let's just remember the good times we shared with one of "Dem Boys."