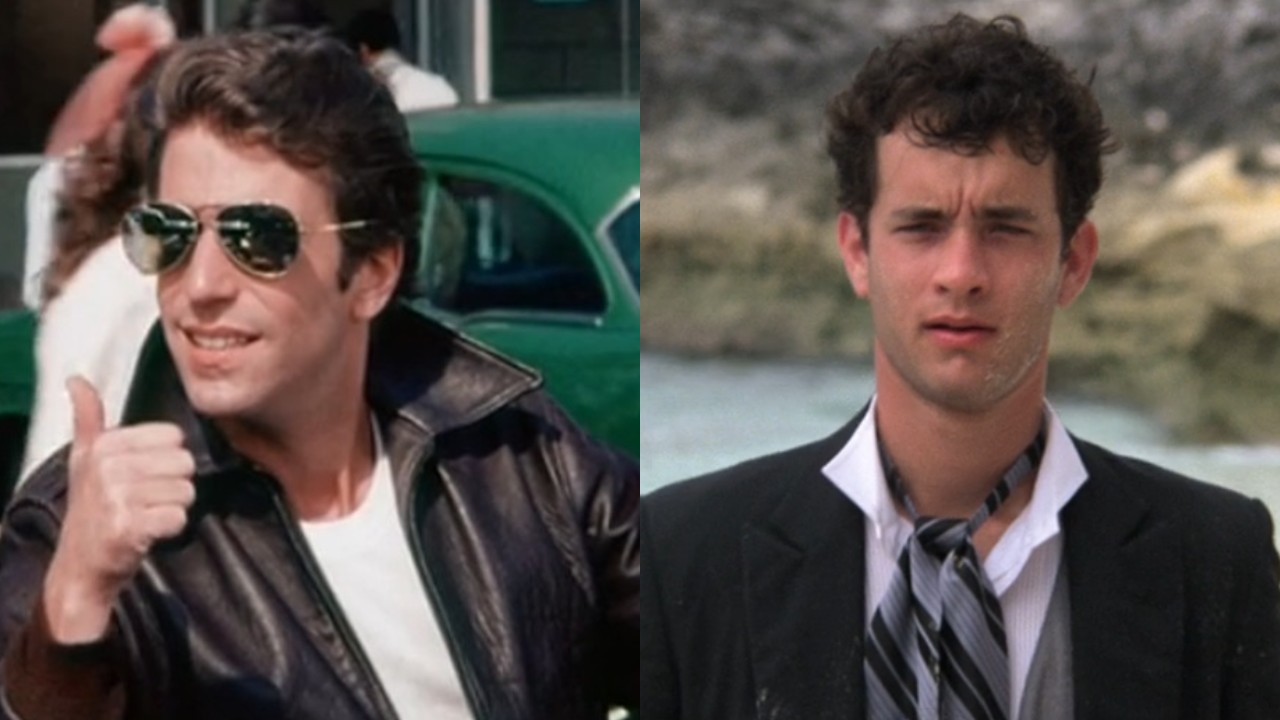 Today, we know Tom Hanks for his movies like Toy Story, Saving Private Ryan and Forrest Gump, among, many, many others. However, the movie that kicked off his career as a leading man was Splash. It turns out, he ended up doing that movie partially because of a small role he had on Happy Days where he got to kick Fonzie. And I gotta say, what a way to kick off a career! 
While talking with SiriusXM Hanks talked about the one episode of Happy Days he appeared in during his early acting days, much like other big actors like Robin Williams who appeared in an episode during the start of his acting career. Hanks is now talking about his experience working with Henry Winkler on the show, and explained he got to do something not many have: 
He then revealed that when Splash was in development they were looking for someone to play the lead, and the writers — who had worked on Happy Days with Ron Howard and were involved with the Disney film — thought of Hanks for the role because of his interaction with The Fonz. Hanks said: 
Hanks has also explained that he didn't think he was auditioning for the lead of Splash at the time. However, now that the movie has been out for multiple decades it's hard to imagine him as anything but Daryl Hannah's love interest, clearly, Howard and co. had a similar thought.
Well, all those connections he made on Happy Days both in the ways of kicking and networking, paid off, because following his appearance on the classic sitcom in 1982 and Splash in 1984 he went on to star in massive movies like Big and Turner & Hooch, and those are just his movies from the 1980s. The early '90s brought us Philadelphia, Sleepless in Seattle and Forrest Gump, just to name a few. So, I think it's safe to say we should all thank Happy Days, Henry Winkler for letting Hanks kick him, and Ron Howard for hiring him, because that was the springboard for Hanks to go on to have a legendary career, that is still thriving. 
Based on this story from Hanks, and the Splash reunion that happened in 2020, the actor is very aware of what got his career going, and looks back on the unique experience fondly. Now, his career is still going strong as he has a film on the 2023 movie schedule called A Man Called Otto currently playing in theaters, and more projects on the way, and it's all partially because of him kicking Henry Winkler on Happy Days. 
If you are interested in watching Hanks in the movie he was hired for after Happy Days, you can check out Splash with a Disney+ subscription.