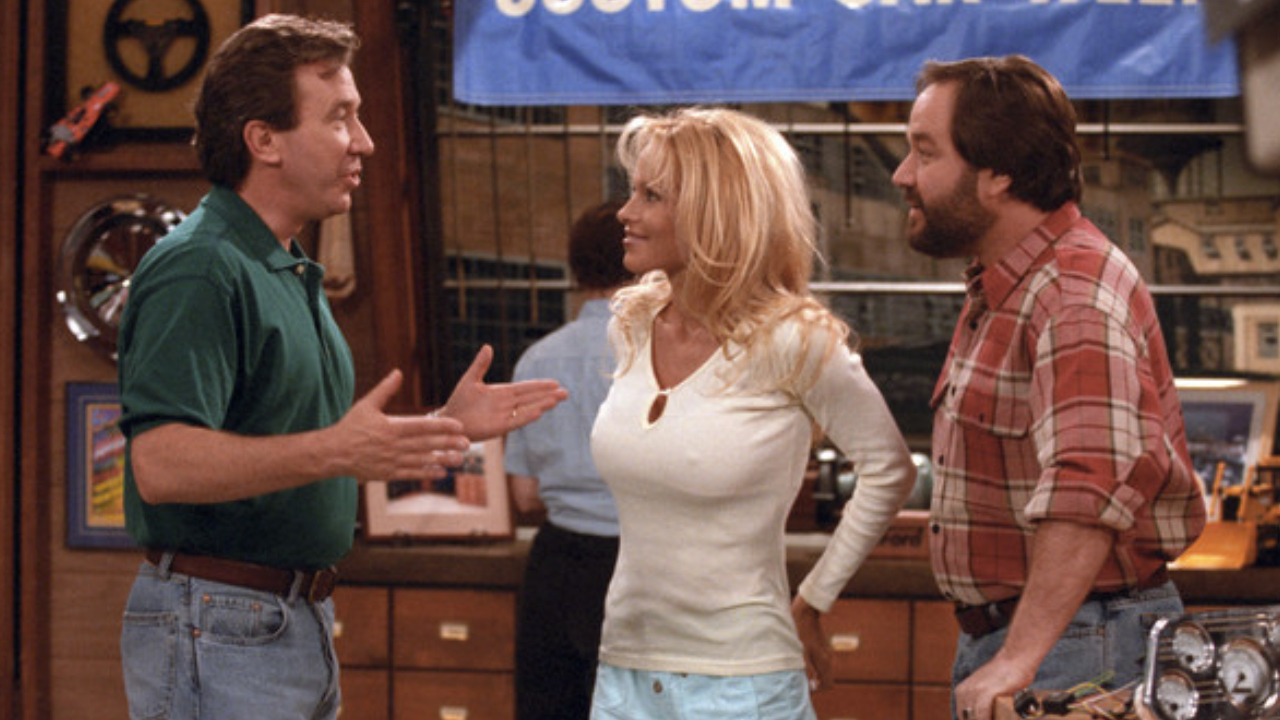 Actress/model Pamela Anderson has returned to the spot light recently, thanks to a run on Chicago on Broadway, forthcoming documentary on Netflix, and her new memoir Love, Pamela. And in that upcoming book she alleged that Tim Allen flashed her on the set of Home Improvement. Although the Toy Story actor has issues his own response to is accusation.
Prior to the release of Pamela Anderson's book, an excerpt was given to the publication Variety, including when she alleged that Tim Allen exposed his genitals to he on her very first day of filming the '90s sitcom Home Improvement. She would go on to appear in 23 episodes throughout its run. In response to this claim, Allen issued a short statement, which reads:
This statement came along with the story by Variety, with the 69 year-old actor denying that he ever flashed his genitals to Pamela Anderson on the set of Home Improvement. Still this excerpt from Love, Pamela is already making its rounds online. And I have to wonder if a longer response is coming from Tim Allen. After all, it's a pretty serious allegation. 
Love, Pamela isn't hitting bookshelves until January 31st, but the allegations made about Tim Allen are reportedly only one of he many difficult stories which she tells in the memoir. The quote about the alleged flashing incident reads as follows: 
As previously mentioned, Pamela Anderson would go on to appear in a number of Home Improvement episodes as Lisa the Tool Girl during its first two seasons on the air. But she'd eventually depart the show for her starring role as C. J. Parker in Baywatch. As for Tim Allen, he'd obviously go on to appear in a variety of TV and film roles, most recently Last Man Standing and Disney+'s The Santa Clauses. 
While it remains to be seen in Tim Allen issues a longer statement about this allegation, it's just the latest claim of sexual misconduct to come out since the #MeToo movement began. Hollywood in particularly has experienced a seismic change, where powerful figures were exposed for their inappropriate behavior. Allen has been a beloved actor for decades now, so Pamela Anderson's claims are sure to turn a number of heads. 
Following the release of Hulu's Pam & Tommy, Pamela Anderson's upcoming Netflix documentary and accompanying memoir will seemingly allow her to finally tell her own story. And according to her, that included an uncomfortable experience with Tim Allen early into their working relationship. 
Both Love, Pamela and the Netflix doc Pamela, A Love Story will be released on January 31st. In the meantime, check out the midseason premiere list to plan your next binge watch.