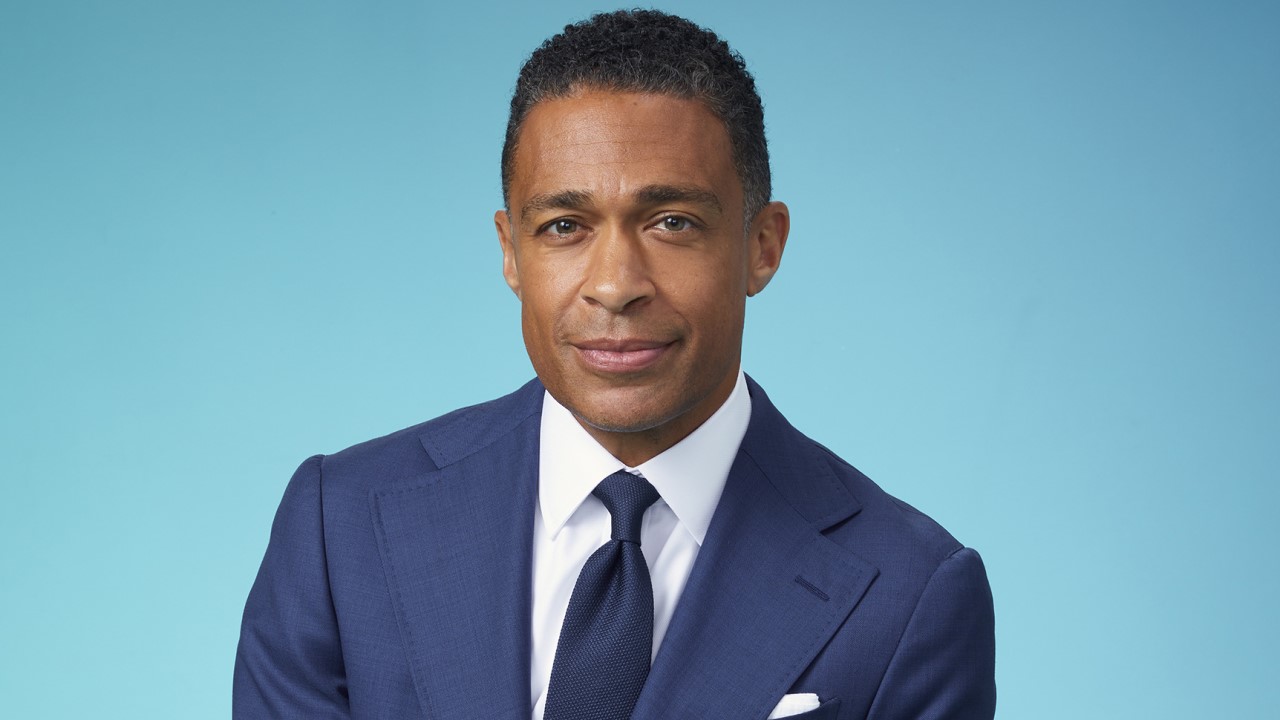 T.J. Holmes was a name known to daytime TV audiences a few weeks ago, but in recent days a whole lot more people have gotten interested in the host. This is because news broke uncovering an alleged affair during his time working on GMA 3 with his onscreen partner, Amy Robach. Both hosts are in the midst of their own divorces and have continued seeing each other, despite a suspension by ABC. In the wake of that suspension more affairs have come to light on Holmes' part, and an insider is speaking out. 
In fact, news broke this week that Holmes had once had an affair with a script supervisor while working on GMA. They reportedly didn't just engage in an affair, but also engaged in an affair while at work. An insider told Radar Online that Holmes had had sex with his much younger coworker in his office, reportedly Jasmin Pettaway, then only 24. 
The insider alleged the coworker had started meeting with Holmes over drinks in after hours, before things went further, noting they two ended up using the host's office to engage in "risky" sexual activity: 
While the insider stated Ms. Pettaway was confused afterwards about "what it meant," she had reportedly seen Holmes as a kind of "mentor" and the two kept meeting for a time before it "fizzled out" after a few months. Now, the insider believes: 
The affair was alleged to have happened in 2015, when T.J. Holmes was still married to his now-estranged wife Marilee Fiebig. The insider referred to the behavior as "reckless" but also noted the daytime host didn't really seem to "care" how he was coming off at the time. In 2022, amidst Holmes' relationship with Robach, Ms. Fiebig filed for divorce. 
This isn't the first time that T.J. Holmes has been said to have had additional affairs. The TV personality has been accused at least two other times since his relationship with Amy Robach became news. Back in December, reports indicated he'd had a years-long affair with GMA producer named Natasha Singh. Reports also indicated a third affair happened with a former employee of the show at one point, but details were scarce. 
It's unclear if these new allegations tie to that second alleged affair. 
Meanwhile, Amy Robach and T.J. Holmes are sticking it out as ABC undergoes an investigation into what happened during their time on GMA 3. The two have been pulled from the air, but they have been seen spending time together. Both have retained lawyers should ABC commit to pulling them from GMA longterm.
There's still one major question left to be answered: Will Holmes and Robach return to the air? Reports do indicate that ABC may already have found a replacement anchor. Regardless, we'll have to wait and see how things ultimately shake out at the daytime show.