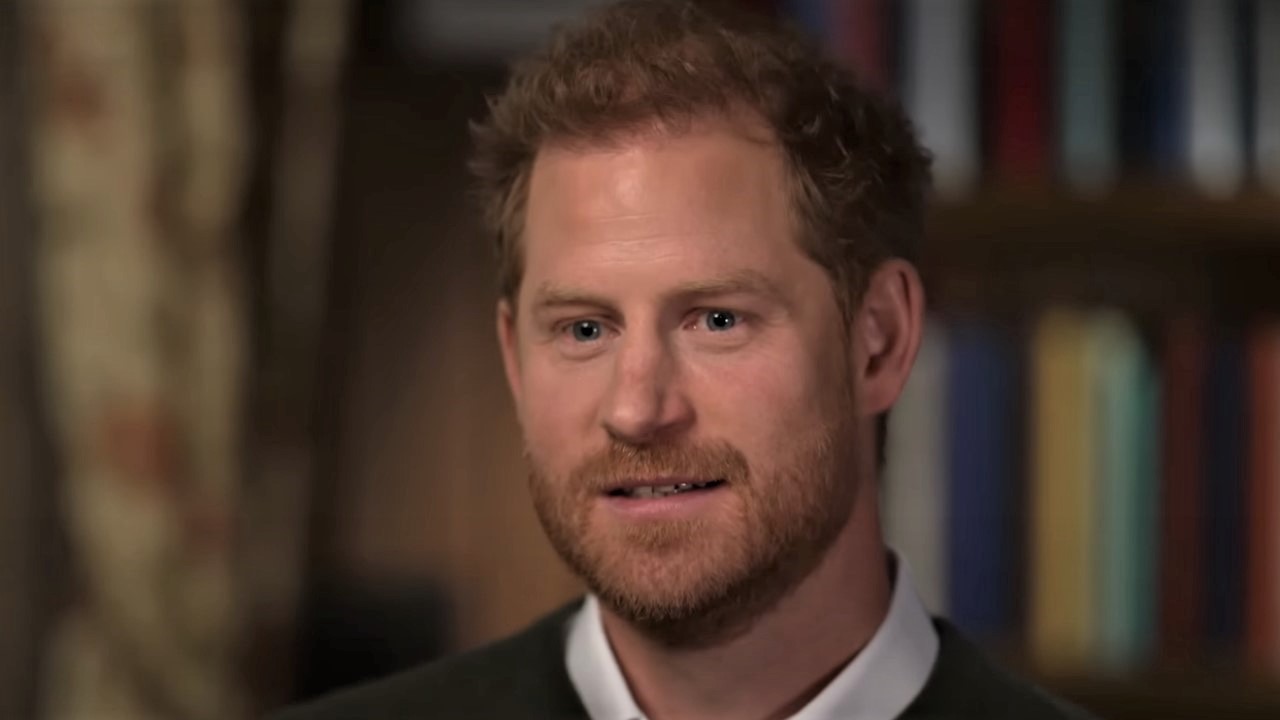 Prince Harry has metaphorically bared it all over the past few months, releasing the tell-all memoir Spare, the Netflix docuseries Harry & Meghan and giving numerous interviews in promotion of those projects. The stripping down of his life hasn't all been symbolic, however, as the Duke of Sussex proved he wasn't afraid to share some particularly intimate details, including how he lost his virginity and about the time he used Elizabeth Arden cream on his frostbitten penis. The prince's nether regions actually got quite a bit of attention in Spare, and somebody was studious enough to actually go through and count all the mentions.
In the autobiography Spare — whose title has gotten some pretty brutal translations in other countries, including What's Left Over, The Other One and In the Shadow — Harry makes some pretty wild allegations about the Royal Family, but he doesn't shy away from talking about himself either, with his own royal member getting multiple mentions. Fox News reports: 
The "bespoke cock cushion" was apparently tailored to help Prince Harry avoid getting "frostnipped" on his "todger" after what he understandably called a traumatizing experience visiting the North Pole. He also discussed rumors about him and Prince William being uncircumcised, declaring that: 
Some of the reviews for the highly anticipated memoir noted the prince's tendency to overshare, with one critic writing that he "spills his tea about his frostbitten penis (spare us), the loss of his virginity (please, spare us) and his copious youthful drug use and alcohol consumption (who would have guessed?)."
Other stories from Spare and Harry & Meghan — the latter of which received savage reviews from fans — were revealing in different ways, as Part 1 of the docuseries delved into the impact Princess Diana's death had on Prince Harry's life, and one of the biggest takeaways from Part 2 was the pain and grief the couple felt after Meghan Markle suffered a miscarriage in her second pregnancy.
The Duke of Sussex also addressed allegations his wife made during the couple's bombshell 2021 interview with Oprah Winfrey, in regards to unnamed members of the Royal Family having "concerns" about how dark their first child Archie's skin would be. He said it was "curiosity" more than "concern," and also spoke about the differences between unconscious bias and racism.
Any way you look at it, it's been a revealing time for Prince Harry and Meghan Markle, though I'm not sure how many of us expected Spare to be so revealing in regards to his private parts. The memoir is out now, and Harry & Meghan is available for streaming with a Netflix subscription. Also be sure to check out our 2023 TV schedule to see what series are coming soon to TV and streaming.