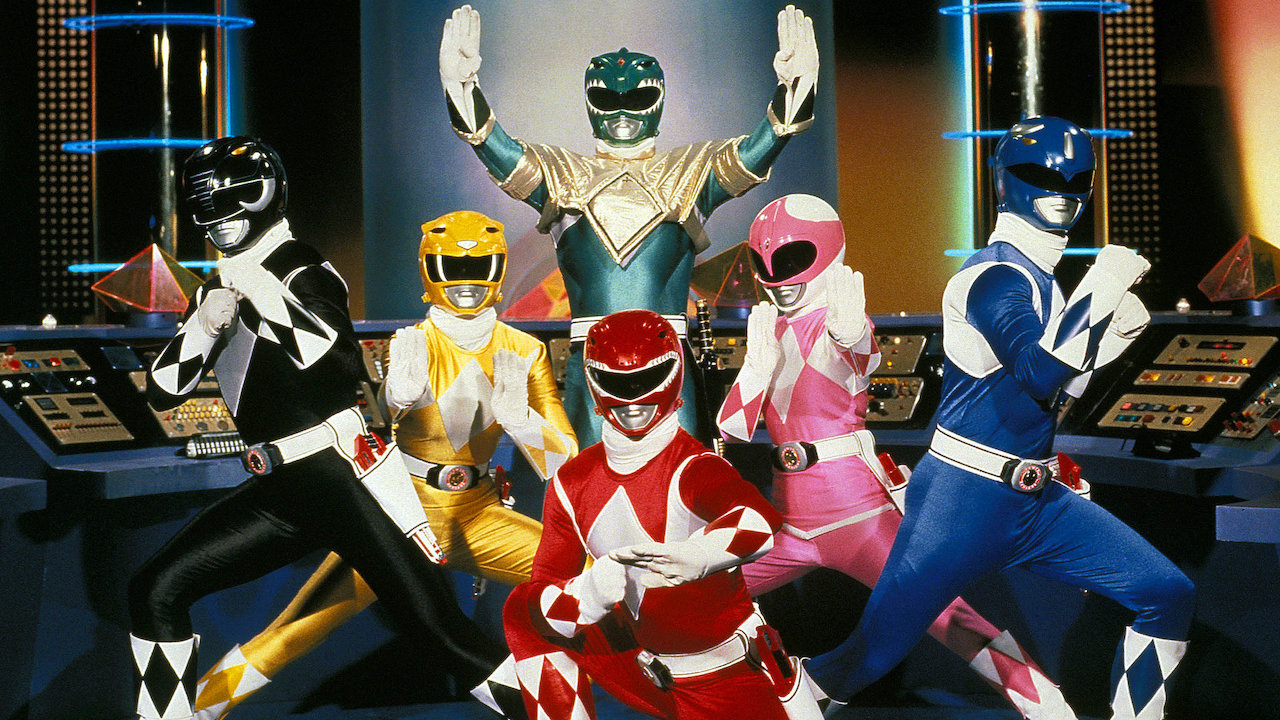 30 years ago, Mighty Morphin Power Rangers premiered on TV and took pop culture by storm, and the Power Rangers franchise as a whole continues to go strong today. To celebrate how it all began, this coming April will see the release of Mighty Morphin Power Rangers: Once & Always, a standalone special bringing back many of the original Mighty Morphin actors. However, Amy Jo Johnson, one of the few alums who's not participating, has explained why she'll be missing from the special that Netflix subscribers will be able to watch.
Amy Jo Johnson starred as Kimberly Hart, the first Pink Ranger, in Mighty Morphin Power Rangers and later reprised the role for 1997's Turbo: A Power Rangers Movie. However, outside of cameoing in 2017's Power Rangers movie as an Angel Grove citizen alongside her late costar Jason David Frank, Johnson hasn't been involved with the franchise in more than two decades, but evidently she was asked to appear in Mighty Morphin Power Rangers: Once & Always. The actress said the following on Twitter about why she's not appearing in it:
That's some interesting wording from Amy Jo Johnson, indicating that she might have been interested in appearing in Mighty Morphin Power Rangers: Once & Always, but turned down the offer for an unspecified reason.  Some of the people who commented on her tweet speculated money was the deciding factor, with one person sharing a video showing Austin St. John, who played Jason Scott, the first Red Ranger, explaining that he turned down appearing in an episode of the Super Megaforce series because he was only offered $2000. St. John will also not appear in Once & Always, but he did show up a few years back in the Beast Morphers episode "Grid Connection."
So Power Rangers fans won't see Amy Jo Johnson in Mighty Morphin Power Rangers: Once & Always, but the actress, who's also known for shows like Felicity and Flashpoint, is excited to see her former co-stars get back together. Prior to his death, Jason David Frank also said he wouldn't be involved in Power Rangers' 30th anniversary, both because he was focused on his movie Legend of the White Dragon at the time, and also because he'd "done enough for the Power Rangers brand." While the recently-released behind-the-scenes featurette for Once & Always showed that we'll see the Green Ranger, it's unclear if it'll be Frank's Tommy Oliver who stays suited the entire time, or if another character will now carry that mantle.
As for who is appearing in Mighty Morphin Power Rangers: Once & Always, starting off, Catherine Sutherland, who played Kimberly's successor Kat Hillard, will morph back into the Pink Ranger. David Yost's Billy Cranston, Walter E. Jones' Zack Taylor and Steve Cardenas' Rocky DeSantos will also respectively return as the Blue, Black and Red Rangers, and Karan Ashley and Johnny Yong Bosch are back as Aisha Campbell and Adam Park, although they've only been shown wearing S.P.D. uniforms. Additionally, Barbara Goodson and Richard Horvitz are respectively reprising the voices of Rita Repulsa and Alpha, and Charlie Kersh is debuting as Minh, daughter of Trini Kwan, Mighty Morphin Power Rangers' first Yellow Ranger. Thuy Trang, who played Trini, died in 2001.
Mighty Morphin Power Rangers: Once & Always is slated on the 2023 Netflix TV schedule for an April 19 release, and the streaming platform is also delivering Power Rangers Cosmic Fury later this year. Looking further ahead into the future, The Witcher's Jenny Klein is working on a more adult-oriented Power Rangers series with The End of the F***ing World's Jonathan Entwistle, who's also putting together a Power Rangers reboot movie that will see its heroes travel back to the 1990s.