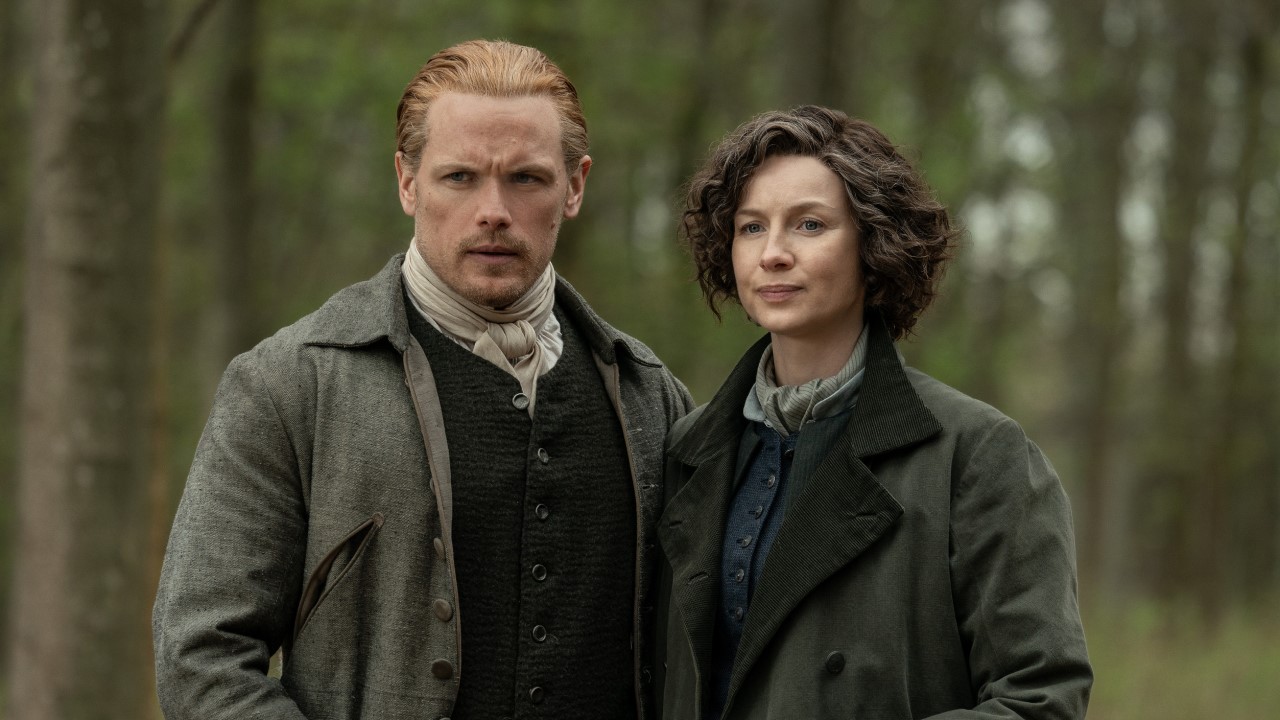 It's already a tough time for Outlander fans, as the supersized Season 7 is still in production, with a Summer 2023 debut in mind. All the Sassenachs in the land are dealing with that horrific waiting period known as "Droughtlander," and those new episodes have become even more hotly anticipated. Starz has just announced that the beloved series will be ending with Season 8. However, it's not all bad news for Claire and Jamie fans. 
Let's just get the bad news out of the way first, though, as Starz (opens in new tab) got ahead of any rumors by publicly sharing that the hit time-travel romance has been renewed one last time. Set for 10 episodes, the grand finale season of Outlander is now in sight, which is probably sending fans into a frenzy wondering how Sam Heughan and Catriona Balfe's sweeping love story will wrap up across these final 26 episodes. 
Now for the good news: the network has officially given the greenlight to Outlander: Blood of My Blood," which will be overseen by current showrunner and executive producer Matthew B. Roberts. Hyping up both the end of Outlander and the beginning of Blood of My Blood, Roberts offered this statement for all interested parties to take in: 
Outlander: Blood of My Blood will focus on Jamie's parents, Brian Fraser and Ellen Mackenzie, and has been on the books since it was hinted as in the works early last year. Author Diana Gabaldon is also working on a literary version of the story that's about to be explored, in addition to that tenth volume of Jamie and Claire's timeline of events. 
Perhaps now with the official greenlight of Outlander: Blood of My Blood, Gabaldon's unclarified role in the production can be solidified. Her previous word on the scenario indicated that she wasn't even sure how much the upcoming text would be used in the prequel's televised variant. However, we do know that fellow Outlander Executive Producers Ronald D. Moore and Maril Davis will remain on board in that same titled position.  
Endings and beginnings are equally hard, and Outlander is about to dabble in both of those hardships pretty close together. How the road ahead connects to the path behind is going to be an exciting prospect, especially with all of the timey-wimey chemistry that the series has indulged in. Though while Sam Heughan will miss Outlander shooting schedule, and it's assumed so will the rest of the cast and crew, at least they can rest after making seven seasons of heartbreaking and kilt-lifting romance. 
Outlander Season 7 is supposed to premiere at some point "this summer," but no specific date is currently set. However, if you're looking for further information on the 2023 TV premiere dates to come, there's no drought in that department. Those looking to relive the journey can use a Netflix subscription, but you'll need to be a Starz subscriber to watch Season 6. 
More to come…