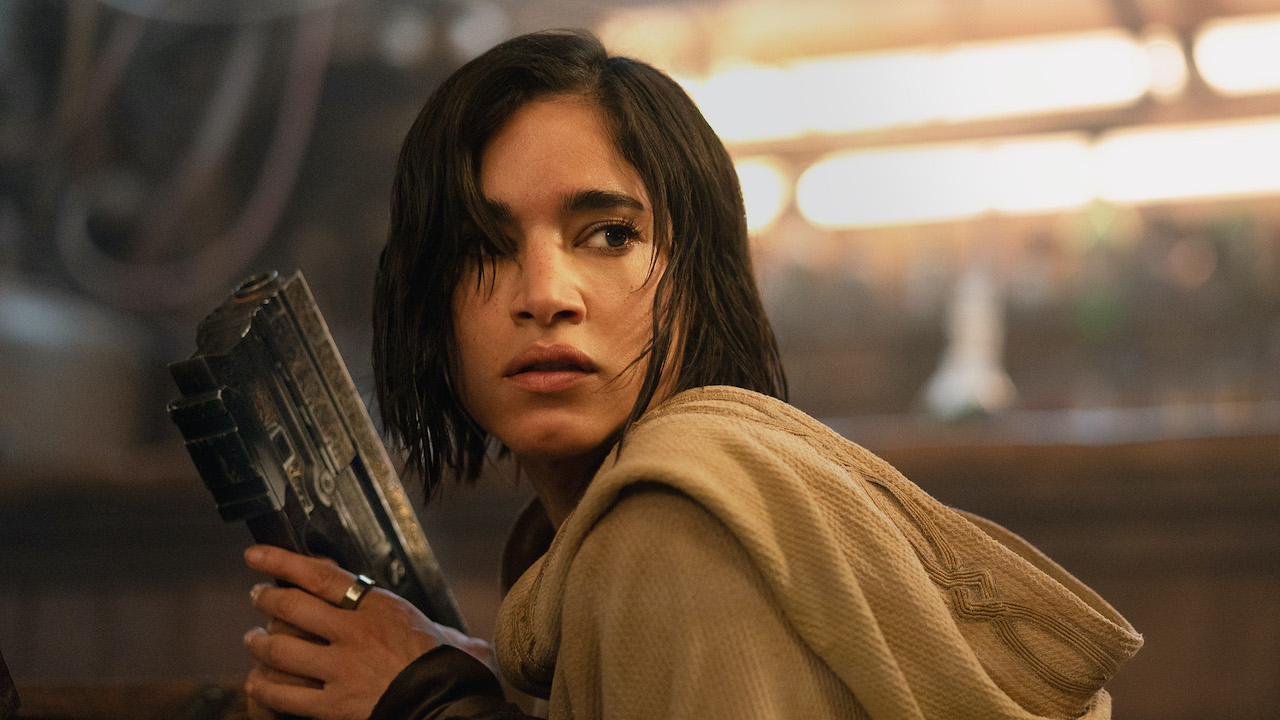 Despite a segment of Zack Snyder's fanbase pushing the #SellTheSnyderVerseToNetflix campaign, i.e. have him finish up his DC movies work over at that streaming service, even if that wasn't a pipe dream, the filmmaker is keeping busy enough with original projects over at Netflix. In 2021, he released Army of the Dead and intends to helm the sequel Planet of the Dead, and right now, he's putting together his two-part sci-fi epic Rebel Moon. Now a Netflix producer has explained why Rebel Moon was split into two movies rather than be kept as one. 
Originally envisioned as a Star Wars movie that he pitched to Lucasfilm prior to the company being purchased by Disney, Zack Snyder redeveloped the project years later and set it up at Netflix in the summer of 2021. Ori Marmur, who runs Netflix's original studio film group with Kira Goldberg, is excited for the public to see how Rebel Moon turned out, and when asked by Variety wha gave him the "confidence" to have Snyder make these two movies back-to-back, he answered:
In another universe, maybe Zack Snyder's original pitch ended up moving forward as a Star Wars movie and launched a new chapter of the franchise only a few years after the Prequel Trilogy concluded in 2005 with Revenge of the Sith. In our universe though, Rebel Moon is an original sci-fi offering that Ori Marmur and other top Netflix brass thought that the story Snyder was telling would flow better as a duology. These executives had already seen him launch a franchise with Army of the Dead, so they were confident that Snyder's vision could easily fill two movies rather than being contained to one runtime.
Whether or not this saga will continue after the first two movies likely won't be divulged for a long time, but along with the first Rebel Moon images arriving earlier this week, it was announced that Netflix subscribers will be able to watch the first part of this tale by the end of 2022. Taking place in a peaceful colony on the edge of the galaxy that's being threatened by a tyrannical regent named Balisarius, Rebel Moon follows Sofia Boutella's Kora, the mysterious young woman this colony's civilians task with seeking warriors from nearby planets to help them fight Balisarius' forces. Rebel Moon's large cast also includes Charlie Hunnam, Ray Fisher, Djimon Hounsou, Ed Skrein Jena Malone and Corey Stoll.
The first Rebel Moon movie, which Zack Snyder wrote with Shay Hatten and Kurt Johnstad, hits Netflix on December 22. Find out what cinematic entertainment will premiere on the streaming service earlier than that by looking over the 2023 Netflix movie releases.