SPOILER WARNING: The following article contains massive spoilers for Missing. If you have not yet seen the film, proceed at your own risk!
Missing is a movie that keeps you on your toes. Following the central mystery through the eyes of protagonist June Allen (Euphoria cast member Storm Reid), the film leads audiences down paths that seem to directly point at the truth, but then it finds ways to upend all theories and move the story in new directions. Much like its predecessor, Searching, which starred John Cho, it's a great mystery, and everything coalesces in thrilling fashion in the third act.
Given the number of red herrings and misleads in the movie, it's understandable if you get a bit lost or don't understand something – and it's in recognition of this that we put together an explainer. In this feature, we'll both break down the ending of Missing and dig into the circumstances that led to the disappearance of June's mother, Grace (Nia Long).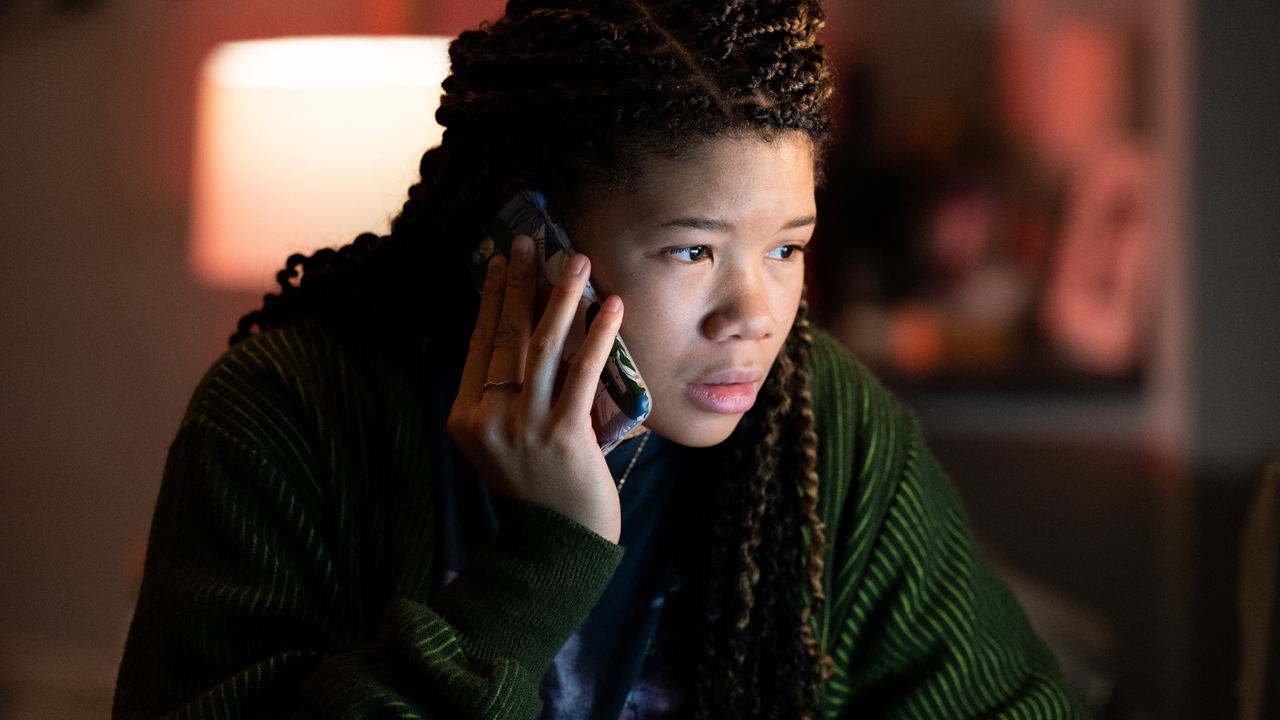 What Happens At The End Of Missing
The beginning of the end of Missing can be pinpointed to the moment that an unexpected visitor shows up at the front door of the Allen household. Though June has long thought that her father, James (Tim Griffin), was dead, it turns out that her mother had been lying to her. For a moment it seems like perhaps Grace is the villain of the piece… but that idea quickly evaporates when June realizes that James and Kevin (Ken Leung) met while they were incarcerated in the same prison. Realizing that his daughter is figuring everything out, he abducts her and takes her to his father's house.
It's there that June and Grace end up reuniting, but they still find themselves trapped by James, who is holding them hostage with a gun. Using the smart watch she found, June is able to log into WhatsApp and call Javi (Joaquim de Almeida), but their connection is lost before she can give him their address. James barges in, takes the watch, and shoots Grace – but she is able to use a piece of broken mirror to stab him in the neck. Bleeding profusely, James locks the mother and daughter in a room together and goes to his computer to try and find a local hospital, but he dies at his keyboard.
Being in a locked room with her mother, who is bleeding heavily from a gunshot to the abdomen, June begins to panic as she tries to think of a way to escape and get help… and then she is struck by inspiration when she thinks of one of Grace's funny habits: overusing Siri. June remembers that she left her iPhone in front of her laptop, which was open and logged into James' audio and video security system when she was kidnapped. She calls to Siri and the police arrive on time to save Grace – which is then dramatized for an episode of the fictional Netflix true crime series, Unreality.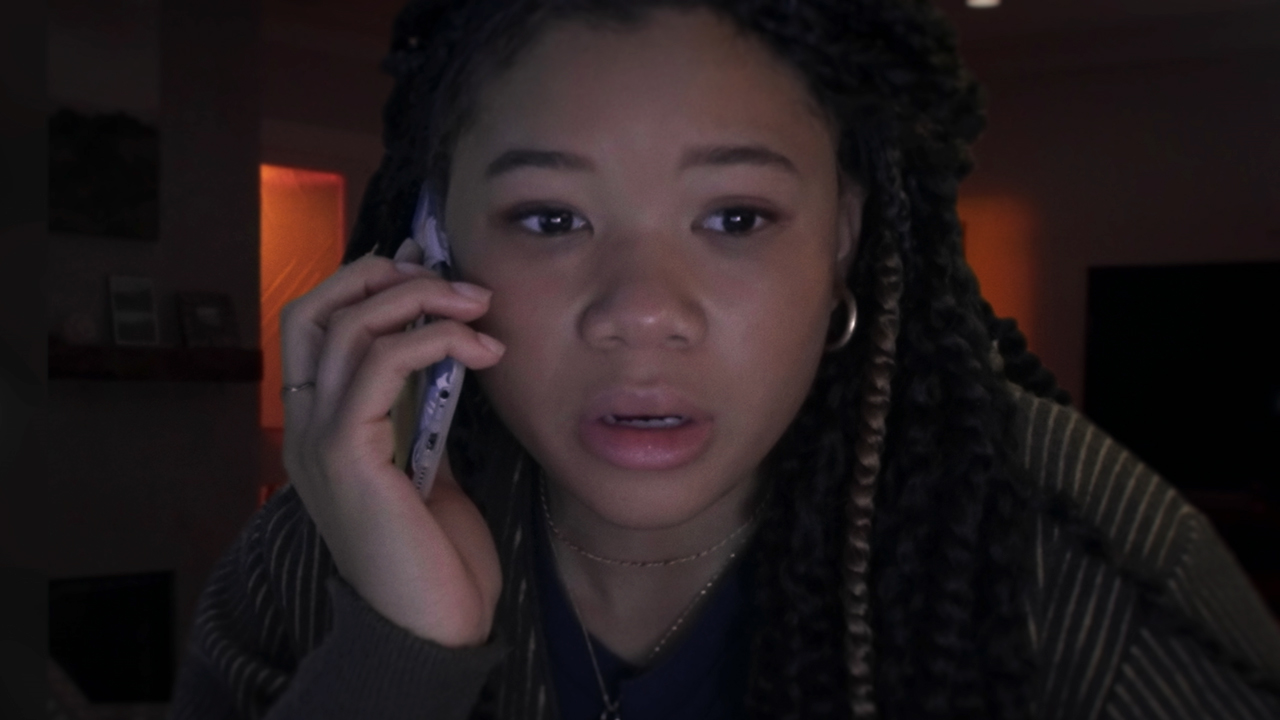 The How And Why Behind Grace Allen's Abduction
Obviously, the ending reveals that it was James who was behind Grace Allen's disappearance, and he might have pulled it off had it not been for his resourceful daughter – but how exactly did the whole plan work? Allow us to break it down.
While June was raised believing that her father died of cancer when she was young, the truth is that he was an abusive drug addict who went to prison after Grace gave the cops a possession of narcotics tip. James was sentenced to 10 years, and because he promised revenge, Grace moved with June to Los Angeles and their names were legally changed.
As alluded to earlier, it was during his stay in prison that James ended up meeting Kevin, who was a con artist arrested for extortion. Together they hatched the scheme that would allow the antagonist to get payback against the woman who turned him in to the police.
Following their release, James and Kevin tracked Grace down and the latter went about seducing her via a dating app. When the two of them grew close enough, plans were made for a vacation to Colombia. Pretending to be an Uber driver taking the couple to the airport, James abducted Grace, brought her to his father's old house, and locked her up in the backyard toolshed.
To throw everybody off James' trail following the abduction, a lookalike actress was hired to pretend to be Grace and travel with Kevin to Colombia (the couple sending misleading texts and images to June from Kevin's phone). While in Central America, a fake kidnapping was staged with hired actors in order to try and explain what had happened to June's mother during the vacation.
The performers were all deemed innocents who had been duped about the existence of a reality show, but unfortunately for Kevin, he wasn't provided an exit strategy once authorities started searching for him. When they caught up with him, they ended up killing him – which was unfortunate for June, because he could have potentially given James up to the authorities and helped bring an earlier end to the case.
James was able to spy on June during her investigation thanks to security cameras and spyware installed by Kevin. This is what gave him a head start on getting to Heather (Amy Landecker), who was Grace's lawyer and knew the truth that had been hidden from June, but obviously that bit of thinking ahead didn't ultimately stop the teenager from figuring out his criminal plot and rescuing her mom. The punishment for his scheme ends up being death, and infamy courtesy of a documentary streaming series.
Missing is now playing in theaters (get tickets to local theaters via Fandango (opens in new tab)), and it's earning critical acclaim. To learn about all of the films that are presently scheduled to be released in the next 12 months – both on the big screen and on streaming – be sure to check out our 2023 movie release calendar.