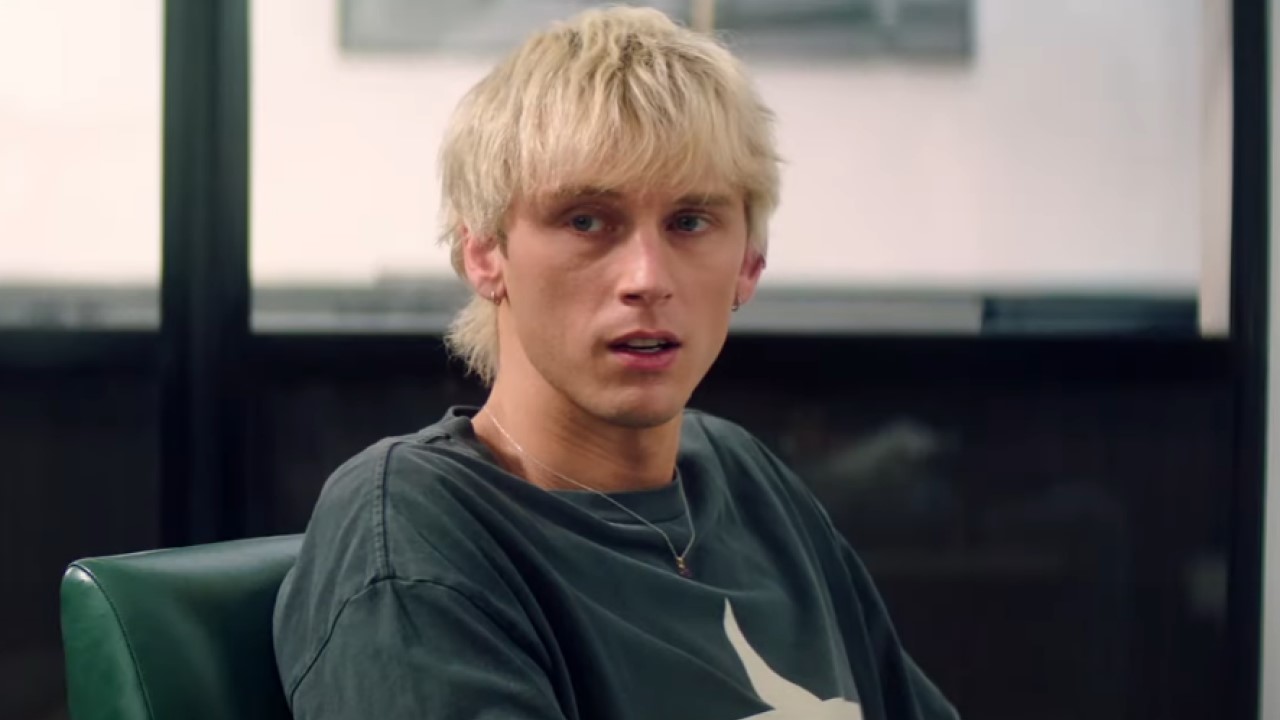 2022 was a big year for Machine Gun Kelly and Megan Fox. Not only did they take steps in their personal lives by getting engaged, the ostentatious couple starred in the movie Good Mourning, the musician released a Hulu documentary (which shows MGK's wilder moments) and won the American Music Award for Favorite Rock Artist. It turns out there might be more awards love in store for the singer/actor this year, but maybe not the kind he was hoping for. Good Mourning just picked up seven nominations for this year's Razzie Awards, which celebrate the worst in cinematic achievements.
Not only did Machine Gun Kelly (whose real name is Colson Baker) star in Good Mourning with his betrothed, he wrote and directed the film with Mod Sun. The maligned stoner comedy sees MGK play movie star Landon Clash, who tries to find his girlfriend, Apple (Becky G), after he receives a strange text from her. Along with being nominated for Worst Picture, the movie garnered Razzie nods for Worst Actor (Baker); two for Worst Supporting Actor (Mod Sun and Pete Davidson for his cameo); Worst Screen Couple (MGK and Mod Sun), Worst Director, and Worst Screenplay.
Given that only nine "awards" are given out at the Golden Raspberries, seven nominations is a pretty impressive feat but, again, not in the way MGK likely would have hoped. At least Megan Fox avoided the Worst Supporting Actress category! The flick is rated a cringe-worthy 0% on Rotten Tomatoes from its seven critics' reviews, but the Audience Score is a much more forgiving 60% Fresh, with more than 100 people weighing in.
Machine Gun Kelly's film — which was apparently inspired by a text Megan Fox sent to him — was not the recipient of the most 2023 Razzie nominations. Netflix's NC-17-rated biopic Blonde took that honor, compiling nine, with Disney's dark live-action remake of Pinocchio and Morbius also appearing in multiple categories.
Machine Gun Kelly hasn't responded to the Razzie announcement yet, and there's no word from Megan Fox either, but the couple has certainly been clapping back at their haters recently. MGK addressed his critics in his AMA acceptance speech for Favorite Rock Artist, and clapped back after getting roasted for his outfits at Milan Fashion Week. His side-butt-bearing fiancée also stood up to trolls, who mistook one of her tattoos for hair and who accused her of neglecting her children.
The blood-drinking couple may have more important things to concern themselves with, as they just celebrated one year of being engaged and are hopefully moving toward a macabre walk down the aisle. Maybe they'll have more of a bone to pick if they actually come away with Razzies when the "winners" are announced March 11 — the night before the Academy Awards. In the meantime, you can check out more of 2022's most forgettable movies and see what's headed to theaters using our 2023 Movie Release Schedule.