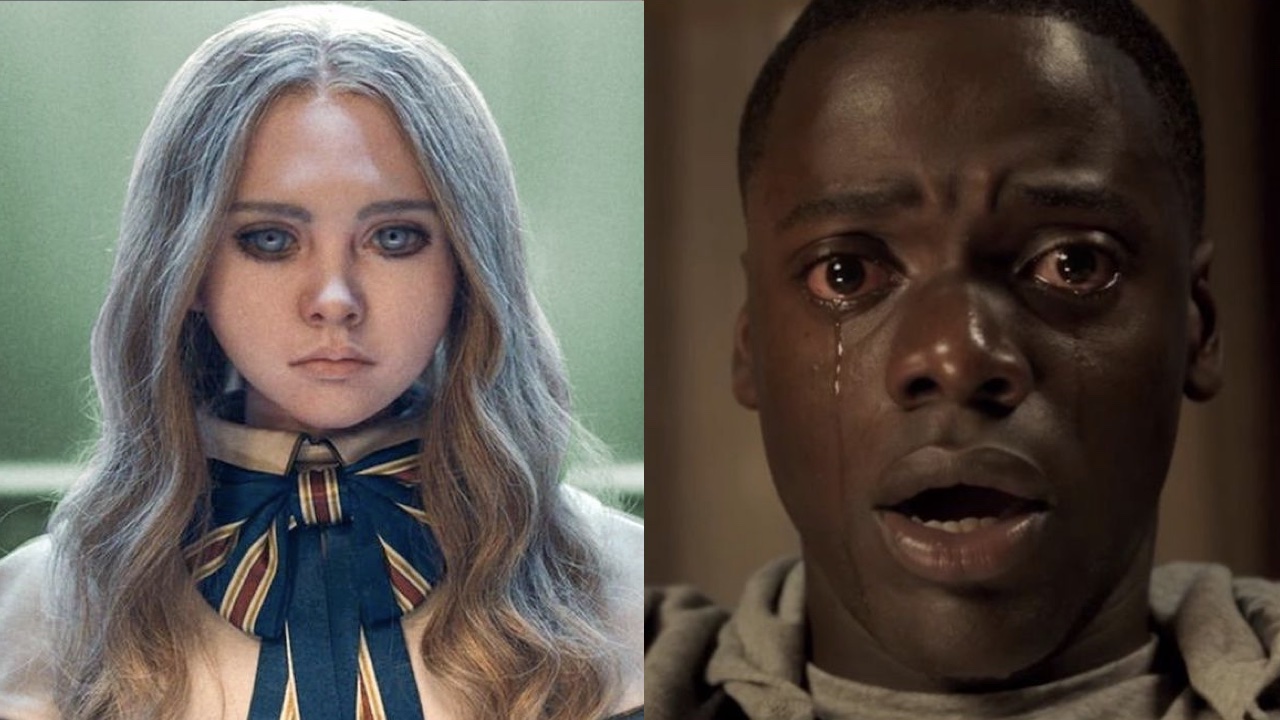 The horror genre has been experiencing a thrilling renaissance over the last few years, thanks to returning franchises and wholly original concepts. Gerard Johnston's M3GAN is in the latter category, and is a bonafide box office hit after its trailer went viral months ago. The new horror movie's meme-able screenplay was written by none other than Akela Cooper, who recently recalled some "forced" studio meetings about "Black trauma" horror flicks after the release of Get Out.
Filmmaker Jordan Peele is a true horror auteur, with three acclaimed movies currently released. But it all started with Get Out, which became an Oscar winning hit. M3GAN writer Akela Cooper recently opened up about how various studios tried to follow suit and mix real-life horrors from the Black community into the genre. She spoke to The Wrap about some meetings with studios about potential writing gigs that felt "forced" to her. As she put it,
There you have it. While putting issues from the real world into horror can be a powerful thing, it looks like Akela Cooper didn't want to join a project about Black trauma just because it was a trend. What's more, she thinks steps toward positive representation can be made by all filmmakers, simply by letting more Black characters survive horror movies. 
Akela Cooper's comments help to peel back the curtain on what it's like for her to work in Hollywood, specifically as a Black screenwriter. She's had a super successful career doing genre work specifically, including Malignant, Luke Cage, and Star Trek: Strange New Worlds. But she still has meetings about potential projects that are less than ideal.
In that same interview, Akela Cooper addressed how lucky she was to have her job, and having the ability to be unapologetically Black and unapologetically nerdy. But she also hopes that her success opens the doors for others, and she shared: 
That's an important distinction. Filmmakers should obviously be able to create art that addressed issues related to race, but only if that's what they want. And for Akela Cooper, that simply hasn't been on her to-do list just yet. That doesn't necessarily mean it won't happen in the future, but the project has to be right.
M3GAN has been a wildly successful hit, and a horror sequel has officially been greenlit. Part of the reason for this box office success was the movie's PG-13 rating, which allowed a wider audience access to the camp horror flick. Plus that viral trailer and the titular robot's dance moves.
M3GAN is still in theaters now and making tons of money at the box office. Be sure to check out the 2023 movie release dates to plan your next movie experience. And just like that, the horror renaissance continues into a New Year.