After Kanye was seen out with a mystery woman wearing a wedding ring, it was learned he'd actually married an Australian woman named Bianca Censori. She'd been an employee at Yeezy for years, and one who was allegedly on Kim Kardashian's radar (and not in a good way). The two were married in a low-key and seemingly legally binding ceremony in Utah and now members of her family have sent out statements following the couple's nuptials.
Angelina Censori was asked about her sister's surprise wedding to Kanye West. She called the news "exciting" but did ask for "privacy" in the same sentence. She told the Australian outlet the Herald Sun: 
There's certainly been a curiosity factor online since the news broke. After Kanye's split from Kim Kardashian, he's been seen out on dates with other women, one of whom, Julia Fox, has been quite vocal about everything from her wardrobe while dating Ye to the rapper's penis size. Yet while he already has an established relationship with Ms. Censori – the two attended the same Balenciaga event back in May, for example – the news came seemingly out of nowhere and people are interested in details. I'd assume some of the press interest is falling squarely on the Censori family's shoulders now, which may be a little tough to get used to and is not something they likely asked for.
However, Bianca's sister Alyssia did also send well wishes to the reported newlyweds saying she is "super happy for them both." 
As for Bianca herself, she actually deleted her social media as the news was breaking everywhere. What we do know is that the two have been seen with wedding rings. They also have reportedly not filed for a marriage license yet, so whatever ceremony they would have had would have been informal. 
Afterwards, the two tucked away at a luxury resort called Amangiri, where rooms cost an average of $5,000 a night and romance is paramount. The resort is located in Utah's Grand Circle of National Parks and Monuments.
What Kanye West's Ex Kim Kardashian And The Kids Were Up To This Weekend
Meanwhile, Kanye's ex Kim Kardashian had a big week. She was seen supporting Tristan Thompson at his mom Andrea's funeral over the weekend and got back in time to make sure her daughter with West, Chicago, had an awesome Hello Kitty-themed birthday party.
Kim shared a slew of posts from the event on her Instagram Stories, which included a Hello Kitty character, lots of pink balloons and photo setups and a slew of treats. Healthy options like fruit skewers were available, but there was also a ramen bar and slew of Hello Kitty-themed sweets. Take a look.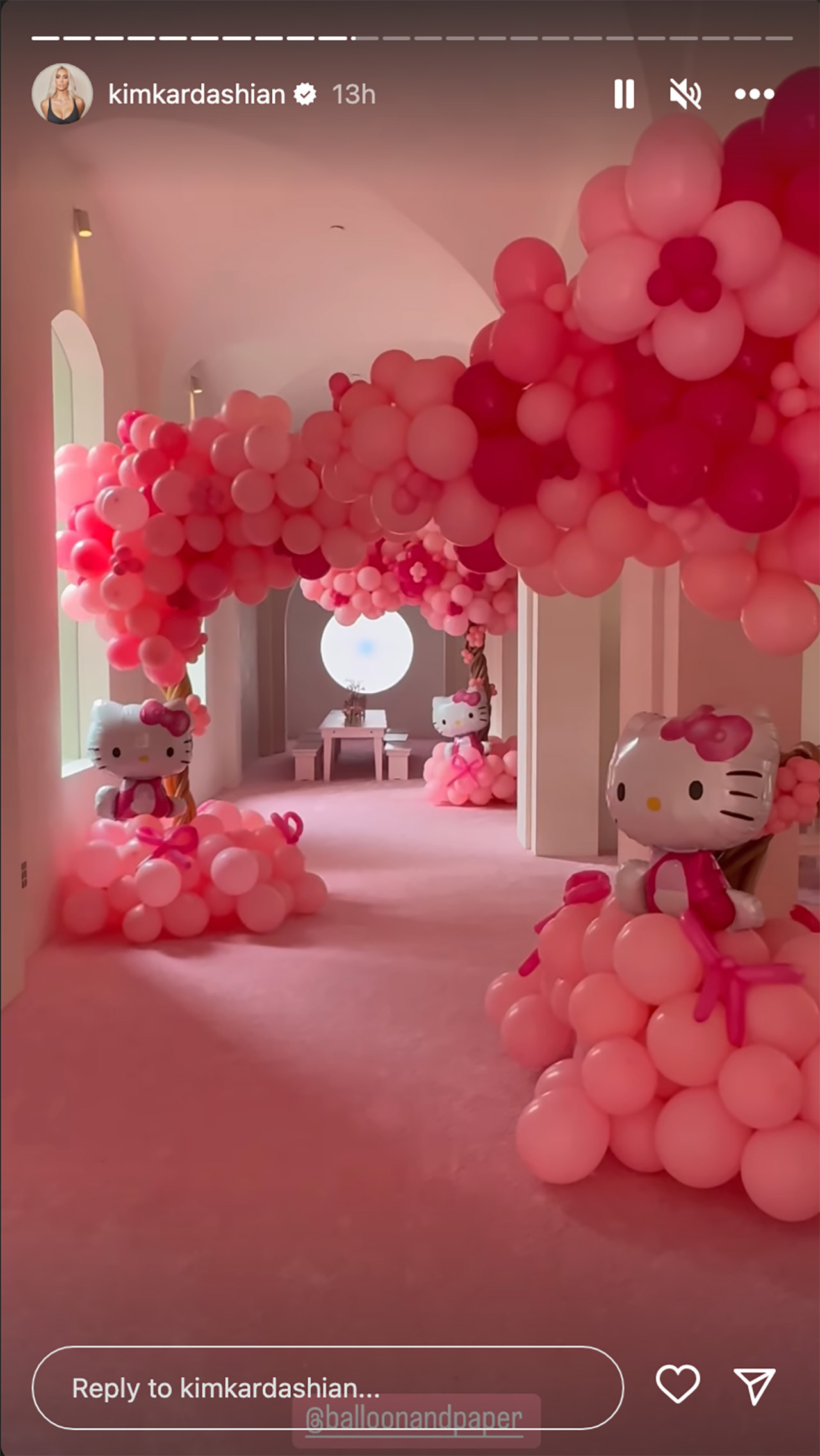 In short, it did not really resemble the birthday parties most of us probably attended as kids.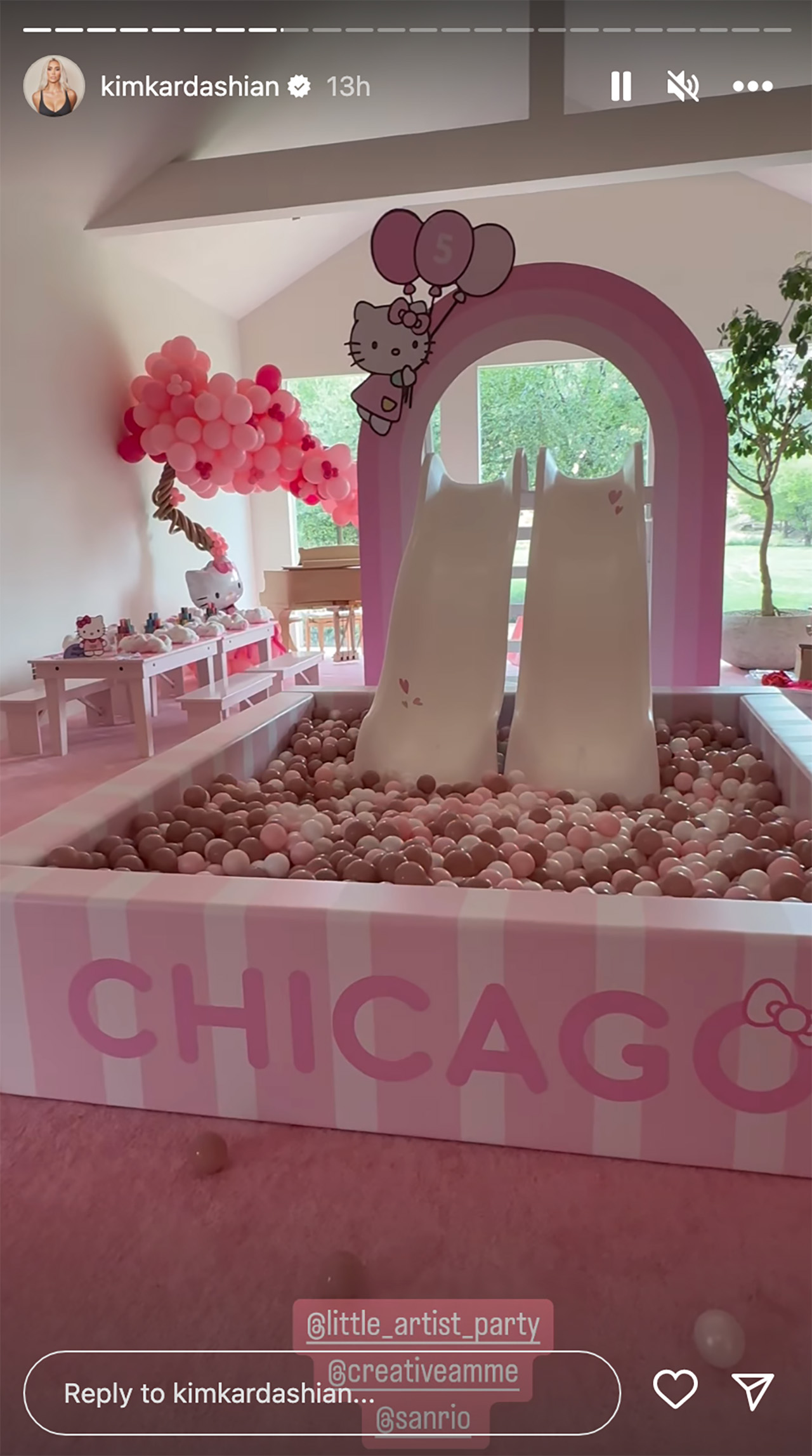 Kanye has said in the past that Kim's security stops him at the gate, making the whole co-parenting thing sound not super copacetic. Ye also claimed last February he wasn't "invited" to Chicago's birthday party. It's unclear if Kanye is welcome at these sorts of events,  though Kim's rep confirmed this week to The Daily Mail that none of the four children the couple share attended his wedding to Ms. Censori. Kanye had been seen with a kid at the resort, prompting that bit of confusion.