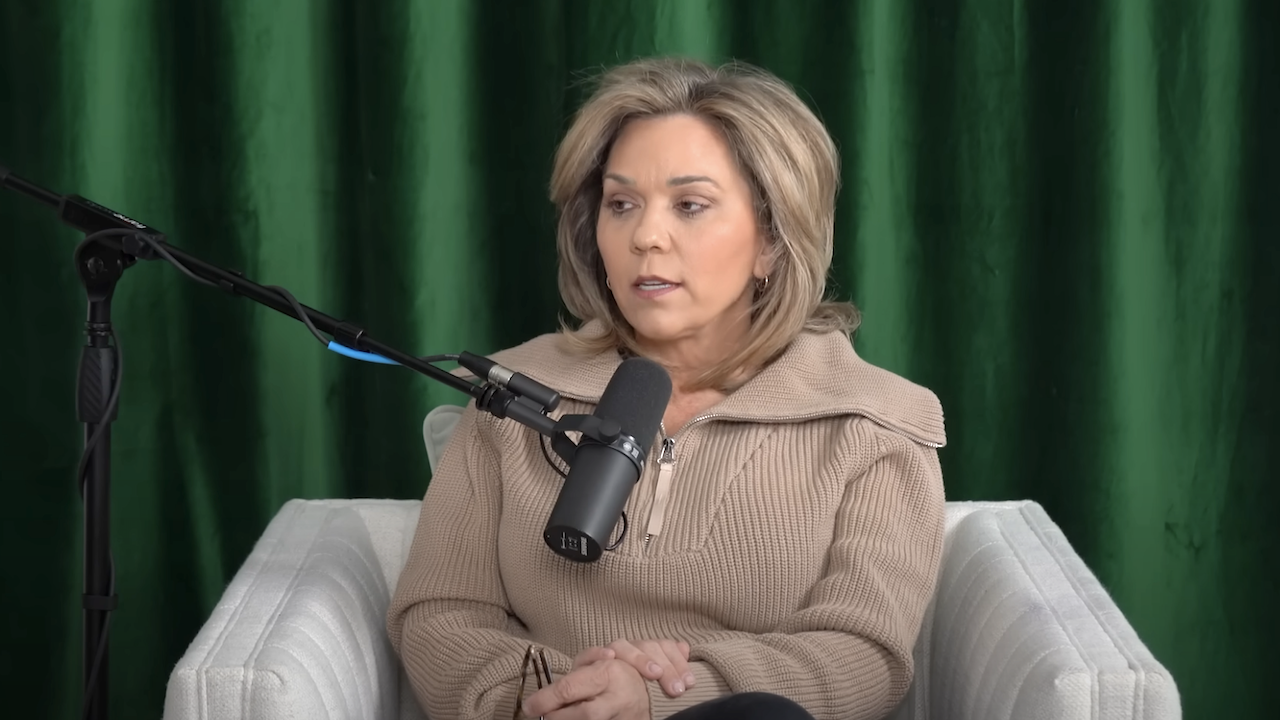 Reality TV star Julie Chrisley has had to deal with a lot of changes over the past year or so, as she and her husband, Todd Chrisley, who are both known for the long-running Chrisley Knows Best, were sentenced to a combined prison time of 19 years in November for several financial crimes. This week saw both of them begin their sentences, and after hearing that Julie's prison time would be served at a very different facility than originally thought, we now know that her new home also holds another incarcerated reality star, but they won't be spending time there together.
Who Is The Other Reality TV Star That Julie Chrisley Is In Prison With?
When news came out that the Chrisley matriarch would be serving her time at the Federal Medical Center Lexington, Kentucky, (instead of FCI Marianna in Florida, which would have put her relatively close to her husband as he served out his time in FPC Pensacola) many worried that it was because her breast cancer had returned. While we now know that not to be the case, it turns out that the sudden change of her prison location has put her in the same penitentiary as former Cheer star, Jerry Harris.
As reported by TMZ, Harris began his sentence at the Lexington facility in August 2022, with Chrisley reporting for her time there just this past Tuesday. Though they are both serving out time at the same minimum security prison, people can probably understand why they won't be doing chores together or spending any of their free time in the same exercise yard, as male and female inmates are, as expected, kept in different areas of the prison (which has been confirmed to keep inmates for medical and non-medical reasons).
Much like the charges, guilty verdict, and eventual sentencing of the USA reality show lead, fans were also shocked when Harris was arrested on child pornography charges in September 2020. His hit Netflix reality series, which focuses on a team of cheerleaders at a Texas community college, was one of the early (and relatively few) bright spots of the year, with Harris becoming the breakout star of the show. 
After originally pleading not guilty, the athlete changed his plea to guilty in February 2022, admitting to one charge of paying for a 17-year-old boy to send him sexually explicit videos and photos, and one charge of sexually assaulting a 15-year-old boy, which occurred during a cheer competition. Harris was sentenced to 12 years in federal prison in early July of the same year.
Julie Chrisley was sentenced to seven years in prison, while her husband was given 12 years. Their son, Chase, was open just a few weeks ago about the "terrible, terrible situation" and how it's put the whole family through "hell." However, all of their kids did offer lots of support as they prepared to begin their sentences, with daughter Savannah penning a candid birthday letter to her mom.
Harris' lawyer noted to the outlet that he's "doing well for someone who is in prison," and only time will tell if those who represent the Chrisleys can say the same thing.