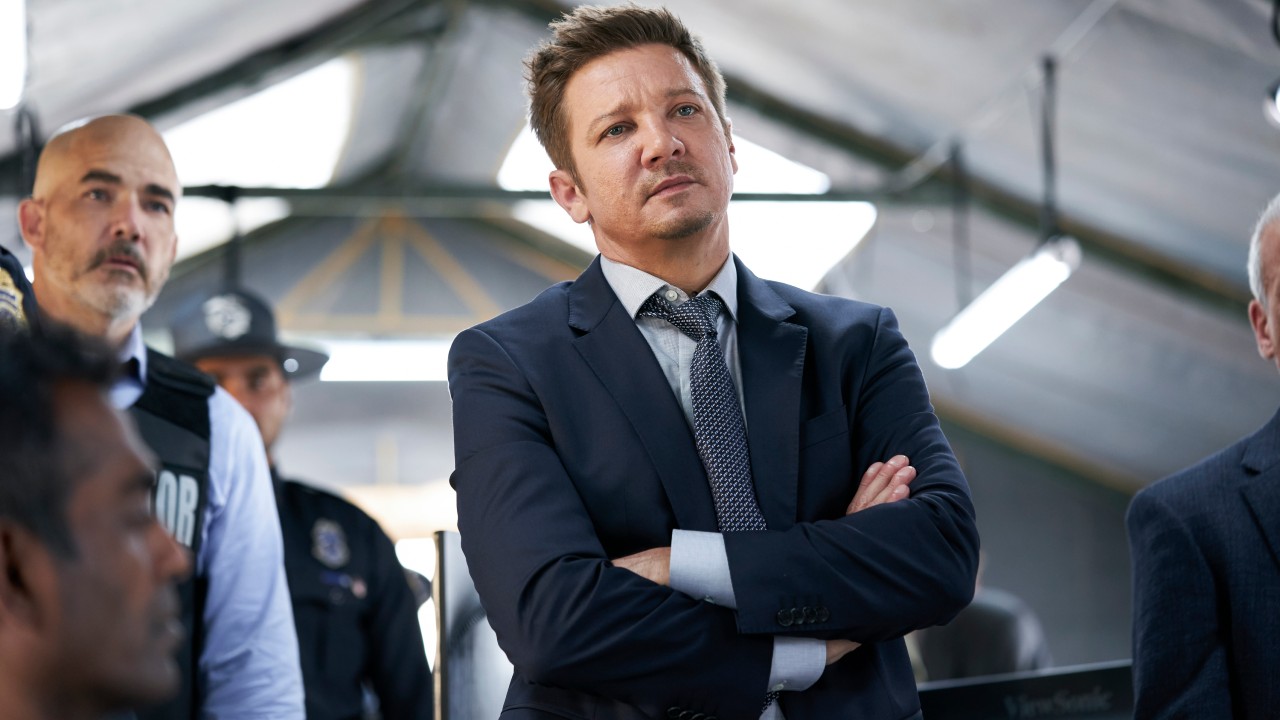 Legions of fans and celebrities have been sending their fair share of well wishes to Jeremy Renner, who was involved in a "traumatic" accident at the top of the new year. The 52-year-old A-lister was reportedly run over by his snow plow in the aftermath of a massive storm. Renner himself has since kept the public abreast of his condition, with his family sharing "progress goals" as well. Now, the Hollywood vet has provided a big update, and it involves the second season of his hit show, Mayor of Kingstown. 
The drama series (which is available to stream using a Paramount+ subscription) dropped its second season this past weekend. Folks have been buzzing about it online and, as you would expect, the show's official Twitter account has been hyping up Season 2 as well. And when it dropped a post on Monday, Jeremy Renner commented and confirmed that he got to watch the episode – from the comfort of his own home: 
Outside my brain fog in recovery, I was very excited to watch episode 201 with my family at home 🙏❤️🙏January 17, 2023
See more
That's right, the Marvel Cinematic Universe alum has confirmed that he is now recuperating at home with his loved ones. This message comes on the heels of another post, in which the actor talked about missing his "happy place." In that instance, he shared a snapshot of his snow-covered abode in Nevada. It's like they say, "There's snow place like home." Alright, they don't really say that, but it does look like his wish came true in a timely fashion. Of course, it's also fitting that his TV show would fit into this latest piece of good news.
Jeremy Renner was injured on New Year's Day when his snow plow ran over him after he'd exited the vehicle. The mayor of Reno later explained that at the time, Renner was trying to clear the road so that a relative could get out of their car. After the accident, the star was airlifted to a hospital and placed in the ICU. Initial reports stated that he was stable but in critical condition. Renner ultimately underwent two surgeries during his stay in the hospital.
As the American Hustle alum posted videos from his hospital bed and more, he got some massive love from his celebrity friends. Mark Ruffalo asked for prayers for his co-star, while fellow Avengers alum Chris Evans sent birthday love to the Clint Barton actor. Mayor of Kingstown co-creator/EP/star Hugh Dillon also wished him well while revealing the NSFW moment he knew his pal would be OK.
Though fans are just getting into the show's second season, some are likely wondering how Jeremy Renner's injury may affect production should a third season renewal happen. Hugh Dillon confirmed that and co-creator Taylor Sheridan have ideas for Season 3 and know when they would tentatively film it but didn't say how the leading man's condition might affect those plans. Like many of us, they're probably just glad to know that Renner is now able to continue his recovery at home.
New episodes of Mayor of Kingstown hit Paramount+ on Sundays as part of the 2023 TV schedule.
More to come…