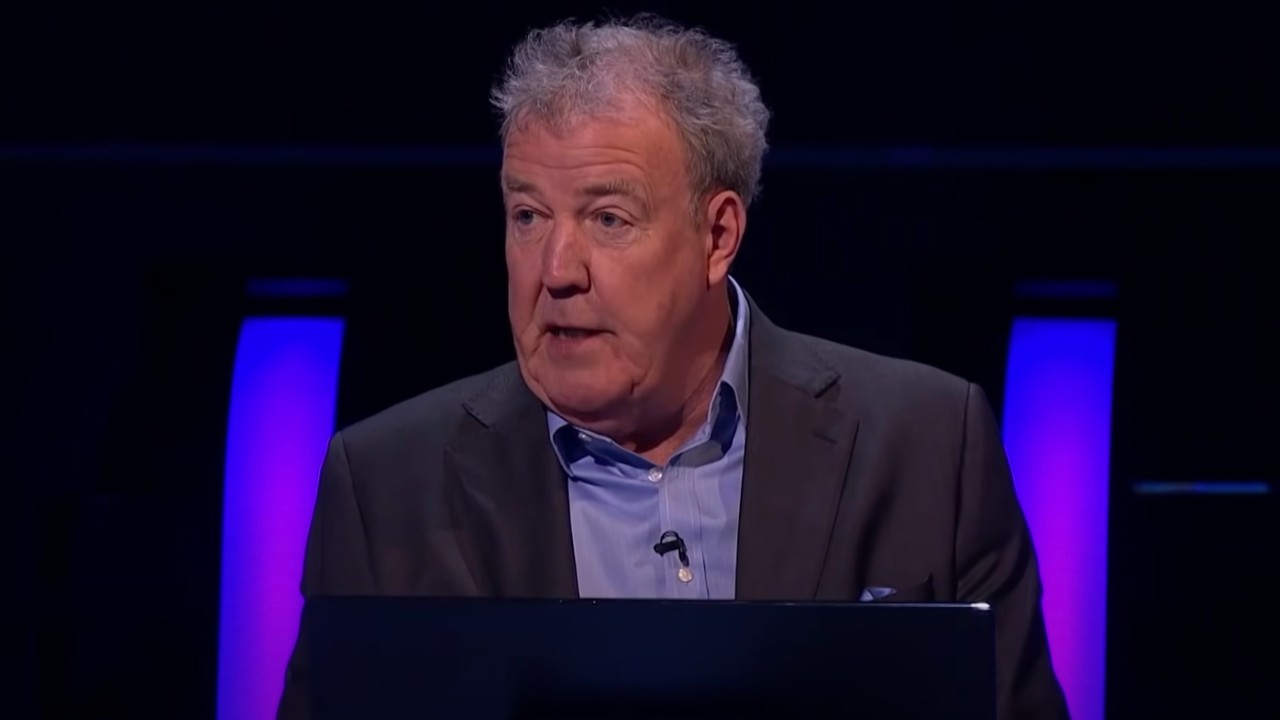 British TV presenter Jeremy Clarkson is currently embroiled in a controversy regarding an article he wrote at the end of 2022. The 62-year-old media personality has been taken to task over an editorial in which he lambasted Meghan Markle. The piece, which has since been taken down, quickly caused a stir and Clarkson formally apologized earlier this week. Despite that, he's still experiencing blowback, with certain entertainment entities cutting ties with him. A newly unearthed letter from the head of ITV, one of Clarkson's frequent collaborators, has now revealed the company's response to his comments.
Jeremy Clarkson has served as the host of ITV's Who Wants To Be A Millionaire? since 2018. In the aftermath of his anti-Meghan Markle story, a number of people have called for him to be relieved of his post. One of the critics who's been vocal in that regard is Scottish journalist and politician John Nicolson. As it turns out, Carolyn McCall – the CEO of the aforementioned network – sent a letter to Nicolson on December 22. In it, the exec detailed how much control the corporation apparently has over the content Clarkson produces: 
This letter was acquired by Deadline, which also made note of details regarding the host's current deal with the network. Per the trade, he's only contracted for one more season (or series) of Who Wants To Be A Millionaire?, which is to be filmed in February for a summer release. Though Caroyln McCall didn't get specific about his future, ITV Director of Programs Kevin Lygo reportedly stated that the host would remain with the show. These comments were delivered around the same time McCall sent her letter, in which she also weighed in on the host's relationship with the company:
Jeremy Clarkson made more than a few pointed comments about Meghan Markle in his article. In one instance, he said that he "dreamed of the day when [Markle] is made to parade naked through the streets of every town in Britain while the crowds chant 'Shame!'" The editorial was published around the time that Markle and husband Prince Harry's docuseries, Harry & Meghan, premiere. The six-part series, which is available exclusively to Netflix subscription-holders, details their courtship and decision to step back as senior members of the Royal Family. While the show has been praised by some, others like Markle's sister, have criticized it. 
Jeremy Clarkson, who's been involved in controversies in the past, is now reportedly being let go from Amazon, which housed two of his shows: The Grand Tour and Clarkson's Farm. Meghan Markle and Prince Harry have also rejected his apology. As of right now, it seems that Clarkson will at least finish out his contract with ITV, though it's unclear as to whether he'll have a relationship with the brand in the long run.