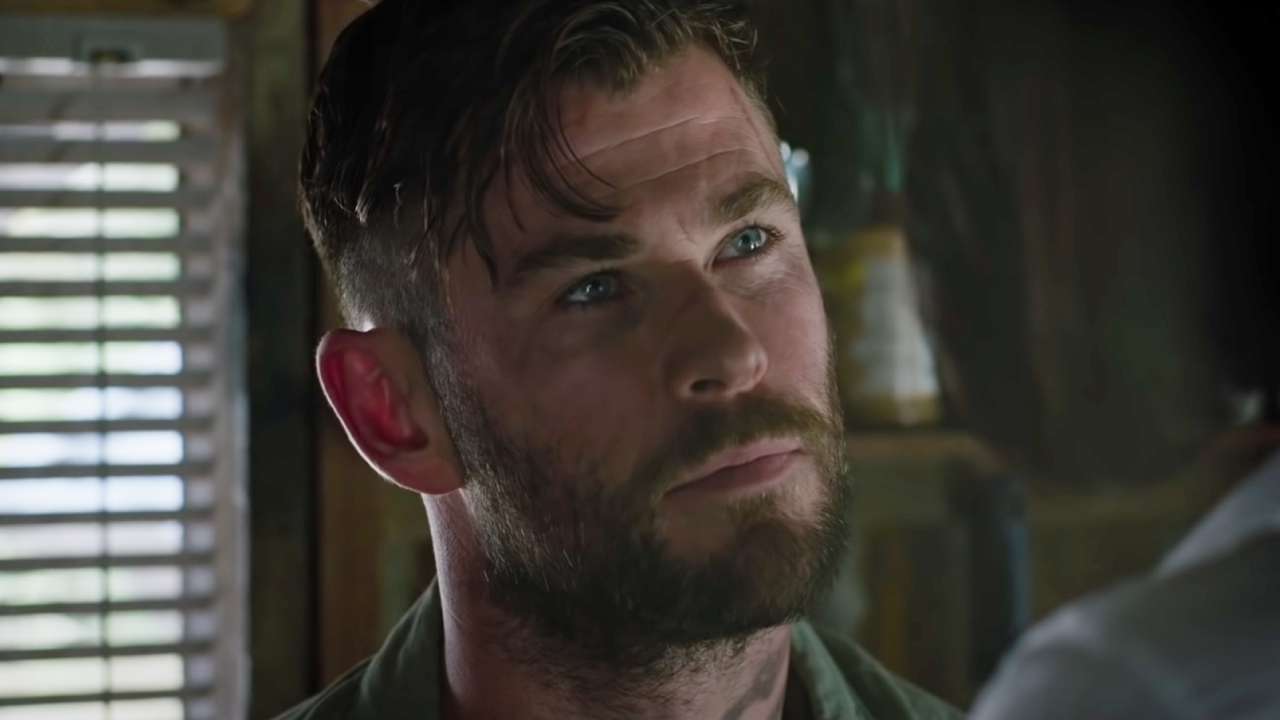 Chris Hemsworth sure brings on a whole new meaning for the term "superpowered" when he's not playing Thor. His Avengers co-star Chris Evans may have been named the "Sexiest Man Alive," but this Australian fitness buff should have been named the fastest. A badass video of the 39-year-old star had him running at a super speed. Like really, really fast.
What better way to start the week than to see the Mighty Thor ripped, shirtless, and with a need for speed? Chris Hemsworth went Nascar showing off his swift pace on the treadmill not holding back for even a second. Check out Hemsworth showing this treadmill a thing or two in this Instagram video below: 
The Extraction star clearly doesn't waste any time. He made sure to credit his fitness app Centr Fitness on his video's caption. This personalized digital health and fitness program was created by Chris Hemsworth himself in 2019 with his hand-picked team of experts there to help members get fit. You'd be receiving daily workouts, meditations, meal plans, and 24/7 support to achieve your fitness goals. Quarantine during the COVID-19 pandemic definitely helped add an insane number of subscribers. Last spring, he sold his fitness app to HighPost Capital in order for their brand Inspire Fitness to combine with Centr Fitness to better replicate the home gym experience. Apps like these can inspire people looking to achieve fitness so that they can reach the same health goals at home as they would at the gym.
This God of Thunder doesn't need to continue playing Thor in order to keep up with his fitness regimen. To Hemsworth, working out is not work to him but a clear passion. In fact, he's said before that he doesn't understand why people say they hate exercise as getting yourself moving will lead to a happier, healthier you. Not even his hammer-throwing character's massive weight gain in Avengers: Endgame gave this action star an excuse to skip his workouts! But it's not enough for the Marvel actor to work out on his own. He's encouraged more people to exercise not just with his app but by sharing at-home workouts so everyone else can join in on the fun.
We don't know how much longer we'll see Chris Hemsworth playing Thor, but we'll be seeing this Speedy Thor-like actor look intense and ready to fight in the sequel to Extraction. His "obscene" workout regimen included getting himself more lean and running half marathons to drop weight. Are we sure the superhero strength this guy shows on-screen is just acting? With Hemsworth saying he believes this sequel will top the original, that must mean we'll be expecting even more intense action scenes than before. So, you can't exactly have a lazy actor take on such high stakes as these.
Simple guys move at a steady pace on the treadmill. For Chris Hemsworth, however, he dominates. Be prepared to watch him use his speed and throw a few punches in Extraction 2 coming to your Netflix subscription on June 16th.