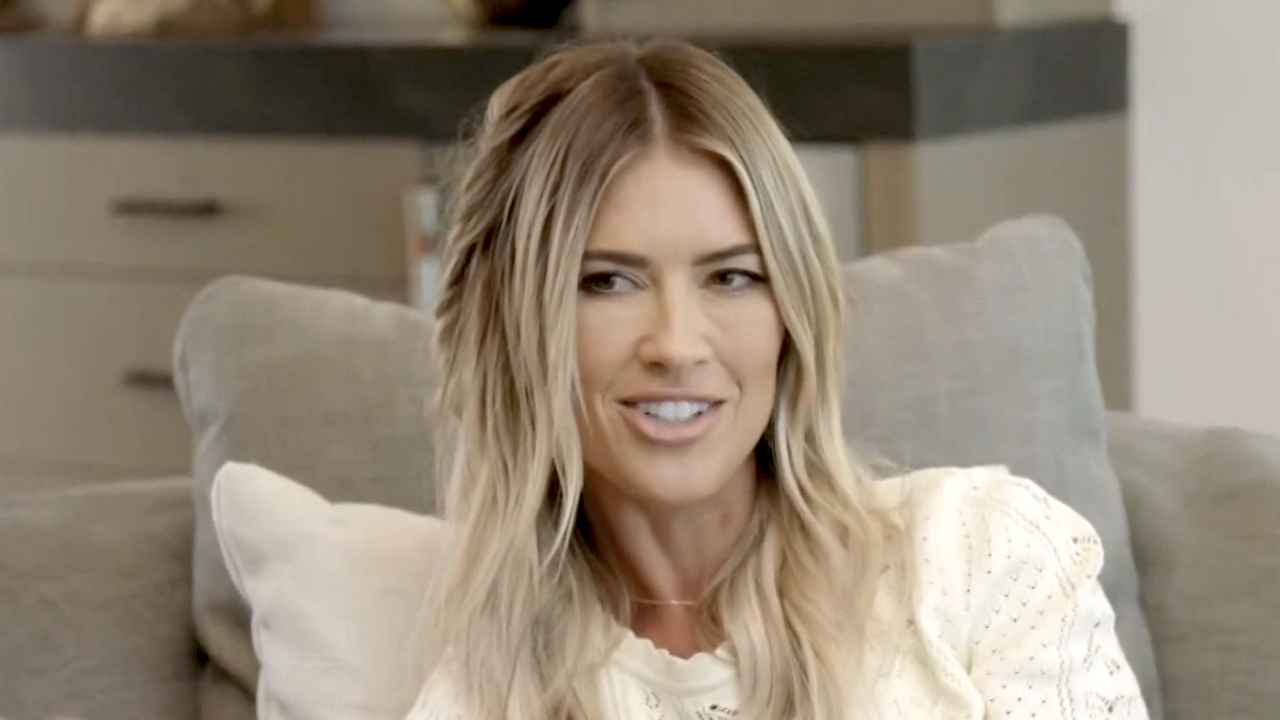 Christina Hall has had a big last twelve months. She married third husband Josh Hall, the HGTV couple purchased a new home, she got on the same page with Tarek's new wife Heather Rae El Moussa, she signed on for Christina in the Country and so much more. Now, she's opening up about the relationship between Hudson, her child with ex Ant Anstead, and her current partner Josh Hall, who is apparently from a very large family unit. She also opened up about the possibility of more kids in her future. 
The Christina on the Coast star recently spoke with people about little Hudson and Josh Hall, seeming to nod to finally settling the custody battle with Ant Anstead that also dominated headlines last year. She called the family unit "settled" now after all that brouhaha and stated she felt confident that after his early life upheaval Josh will be the stepdad he knows. 
In her interview with People, she also spoke about how Hudson loves "being involved" with a lot of the outdoor projects Josh Hall gets up to. As a whole, she calls their marriage a "true partnership" and while that's not a direct shot at her exes, it could be read as a subtle dig. 
The move comes after Christina has mostly been quiet about little Hudson in recent months. While her ex Ant Anstead continued to post about their kid, he wrote in legal docs that she had "exploited" their three-year-old son on social media. Hall willingly chose to stop posting about Hudson for a time and clarified why she made that choice on social media. Around the holidays, her custody battle with Anstead reached a conclusion and she's been more open about Hudson in the time since.
Meanwhile, while Christina Hall got candid that her husband is the oldest of 11 — and who also comes from a blended family — she's not looking to expand her family quite that far. In fact, she sounds quite settled with Josh, the aforementioned Hudson, and the two kids she shares with her other ex Tarek El Moussa, Taylor and Braden. 
The 39-year-old star is clearly at a busy point in her career anyway and has her hands full with three kids under the age of 18. We'll have to wait and see what's next for the HGTV star, but her latest series Christina in the Country did just hit the TV schedule this weekend. New episodes air on Thursdays at 8 p.m. ET.