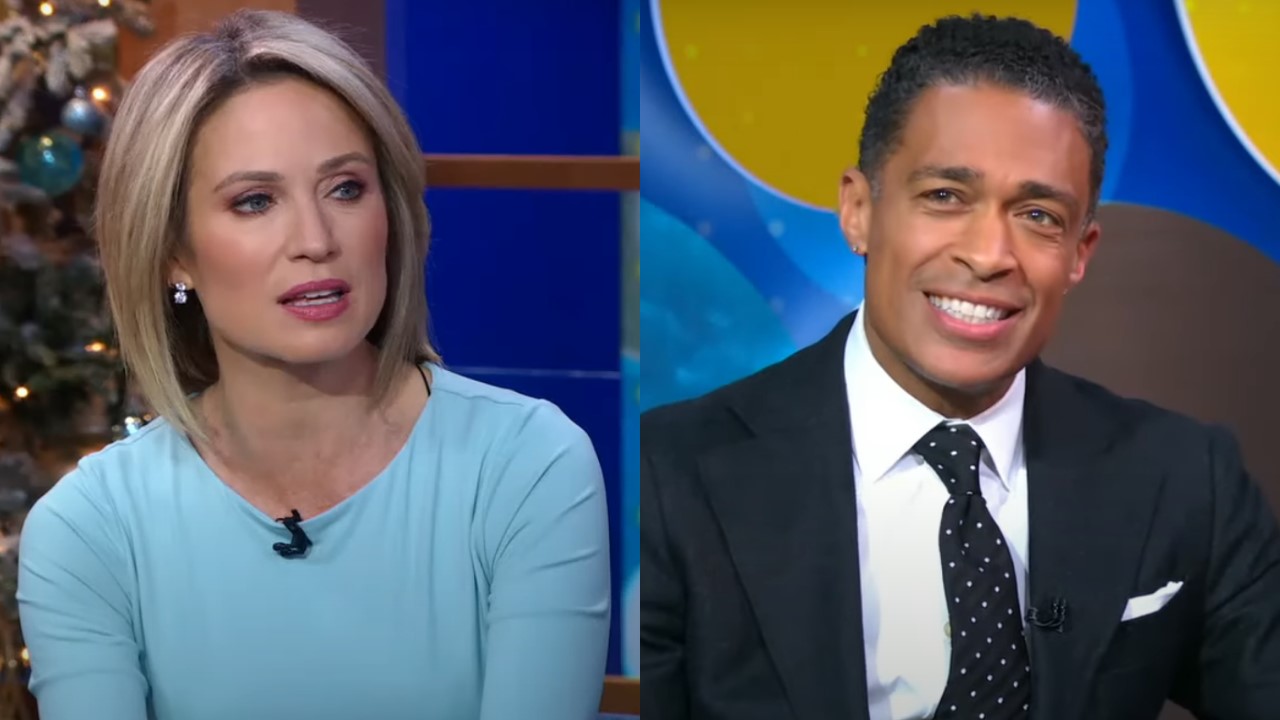 The fallout from the alleged workplace affair between Amy Robach and T.J. Holmes, of GMA3: What You Need to Know, is still in effect. As of right now, the two remain suspended from their posts, and an internal investigation into the matter is ongoing. The controversial situation has clearly had its share of ramifications on Holmes and Robach, but rumors have also been swirling about the impact it's had on their colleagues at ABC News. In the past, reports claimed that employees haven't been thrilled over these past few months. Now, it's been alleged that Robach and Holmes' co-stars blame the head of the company for the prolonged investigation. 
Kim Godwin, the ABC News head honcho, has drawn the ire of her staff, according to insiders. The unnamed individuals tell Page Six that people are losing patience, as they're eagerly waiting for a decision on the fates of their co-workers. When Godwin provided an update in December, she stated that T.J. Holmes and Amy Robach's futures with GMA would only be determined after the probe had been concluded. Sources say that in the interim, though, people at the network have been in low spirits:
Earlier this month, it was reported that GMA employees had strong opinions on their embattled colleagues. Sources, at the time, claimed that the staff "are not on their side." They also purportedly don't think the two will be retained by the network once the review is completed. All in all, it sounds like Kim Godwin is under significant pressure from her colleagues. On top of that, another insider asserts that her decision may very well determine the reputation of the brand moving forward. 
All the while, T.J. Holmes and Amy Robach have reportedly been living in a different kind of reality these past few months. The two haven't been hiding their relationship, as they've been spotted out and about on a few occasions. Twitter had some particularly strong thoughts about the two hanging out in public together. On another occasion, photographers spotted Robach meeting up with estranged husband Andrew Shue in order to manage custody of their dog, Brody. Though this all mostly sounds like leisure time, Holmes and Robach have reportedly taken steps during this time in an attempt to ensure their futures with the alphabet network. 
The pair are reportedly ready to take ABC to court, as they've both apparently hired lawyers, in case they need to fight for their jobs. Legal experts and insiders alike have shared thoughts on whether T.J. Holmes and Amy Robach will be terminated. Neither Kim Godwin or the entertainment conglomerate have given any indication one way or the other. However, an attorney says that they can be fired, though any buyouts or severance packages could cost the company. 
Of course, there's still no telling whether those conversations will actually have to happen at some point. Only time will tell when and how Kim Godwin and her associates decide to handle the two journalists. And if this latest piece of news is to be believed, she'll want to make a choice sooner rather than later in order to keep her staff happy.