Lori Harvey and Michael B. Jordan may be so last year following their summer break up, but fans still apparently can't get the coupling out of their head as Harvey moves on with a new beau. As the model, entrepreneur and daughter of Steve Harvey went public with Snowfall actor Damson Idris recently, lots of people couldn't help but loop Jordan-related thoughts into their conversation about the whole thing. 
As Harvey celebrated her 26th birthday this week out on the town with Damson Idris, the model wasn't shy about flaunting her new man on social media after the couple was spotted together. Check them out all dressed up and holding hands: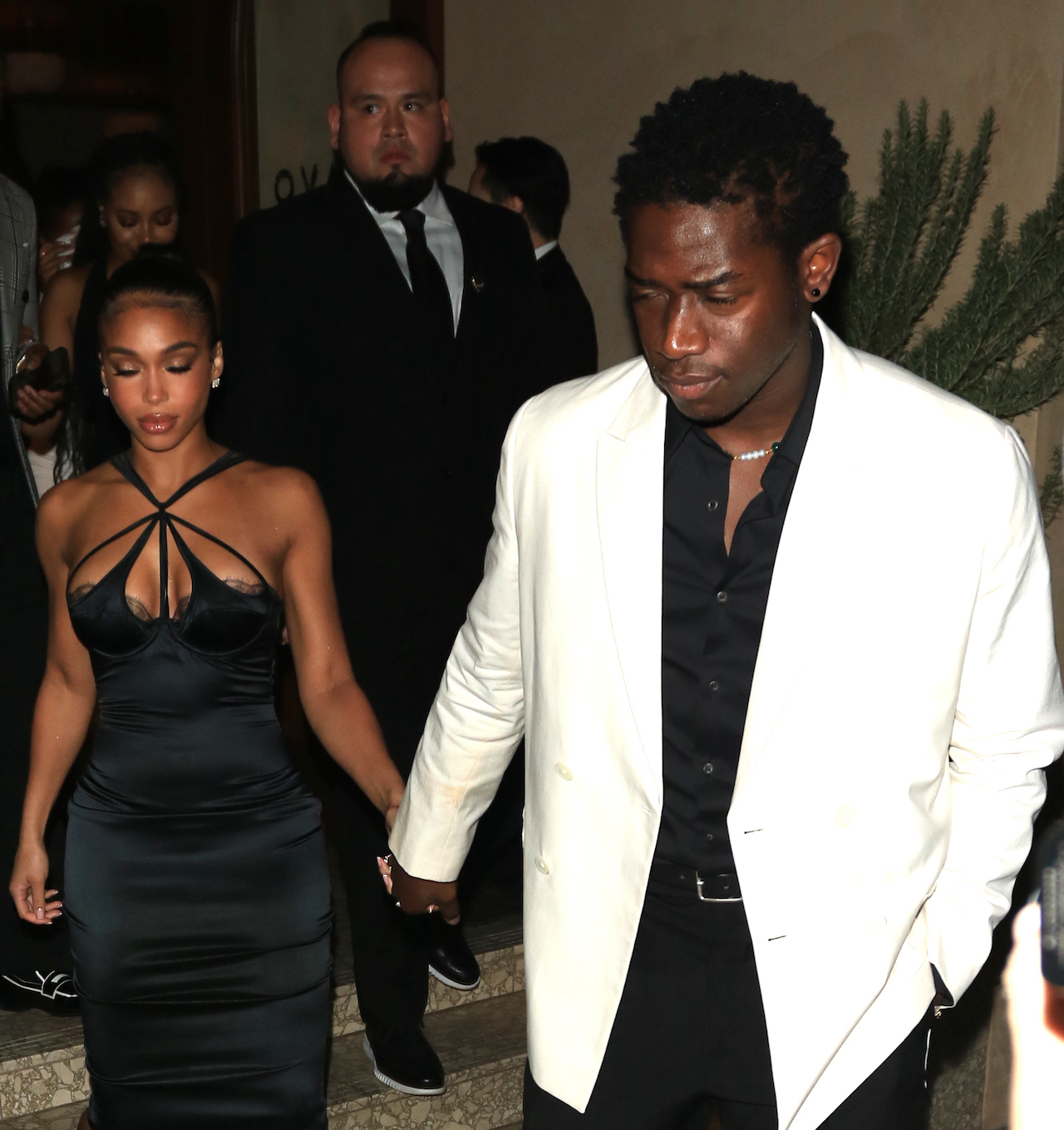 Harvey had a star-studded birthday affair that had her partying with the likes of Kendall Jenner, Hailey Bieber, Daniel Kaluuya and Damson Idris. As various photos saw Lori Harvey moving on from Michael B. Jordan, whom she reportedly dated from November 2020 to this past June, fans imagined how the Black Panther actor may respond. 
It's never easy to see your ex with somebody else following a breakup, and fans are empathizing with Michael B. Jordan as Lori Harvey goes public with Damson Idris. There was a time not too long ago when Jordan and Harvey would step out all dressed up to go out for the eyes of social media, but since their breakup, both of them deleted all traces of their relationship from social media. 
Jordan and Harvey reportedly ended things last year because Harvey wanted to "have fun and be free," perhaps amidst their relationship taking a more serious turn. The pair share a decade-age gap, in contrast to Harvey's latest boyfriend being around five years younger than Jordan. One fan used a video where Denzel Washington was asked about Idris and had no idea who he was to meme the Harvey situation as well here: 
The quips are certainly funny, but who's to say Michael B. Jordan isn't enamored with someone new as well as Lori Harvey and Damson Idris go public. Whether Jordan is dating right now or happily single, the actor isn't going to have any trouble getting ladies considering he's Michael B. Jordan, former Sexiest Man Alive. Of course that's not going to stop some fans from imagining drama between Jordan and Idris. 
Jordan is next set to star in his directorial debut, Creed III, this spring. The 2023 movie release has the actor ripped and packing punches once again as Adonis Creed alongside Jonathan Majors, who's playing his former friend-turned-rival. Additionally, it was announced this week that Jordan has signed on to the Rainbow Six movie after previously setting up the Tom Clancy character in Without Remorse in 2021. 
Now that Jordan and Harvey are no longer a Hollywood it-couple anymore, could Harvey and Idris be? Things seem fresh between them for the moment, so we'll just have to wait and see.