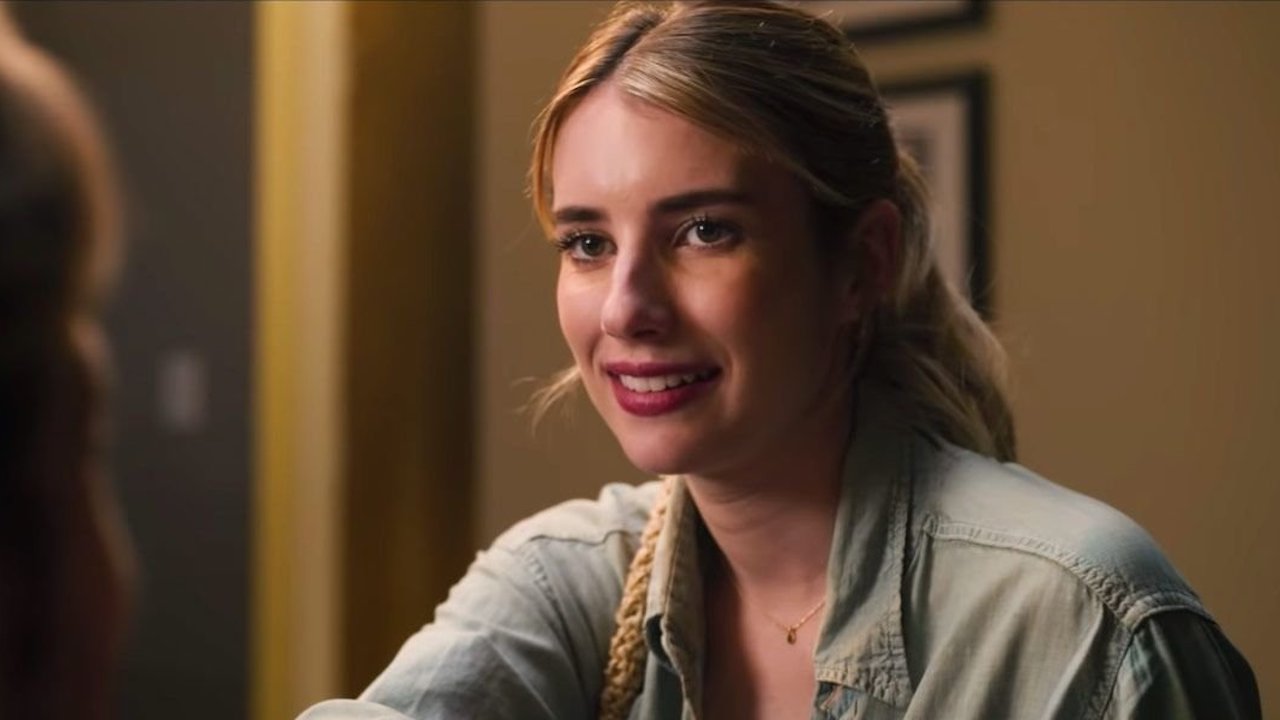 Emma Roberts has been following in the footsteps of her father Eric Roberts and her aunt Julia Roberts over the years with a successful career in Hollywood. The 31-year-old's latest role does that in more ways than one, as she stars in a romantic comedy with Richard Gere. No, they aren't love interests; Gere plays Roberts' father in the flick, but for obvious reasons, her latest costar "just made so much sense" to the actress. 
Julia Roberts and Richard Gere are one of those favorite pairings that have gone down in history in the best romantic comedies of all time. So when Emma Roberts recently spoke about working with Gere in her upcoming movie, Maybe I Do, she recalled the actors' memorable collaborations with her aunt:
Once Julia Roberts convinced Richard Gere to do Pretty Woman back in the day, they helped create a classic that remains both of the actors' most beloved films to date. Following the pair working together in the 1990 hit, they reteamed together for 1999's Runaway Bride. Now Roberts gets to share the screen with Gere for Maybe I Do, which also stars the likes of Diane Keaton, Susan Sarandon and William H. Macy. 
Emma Roberts' 2023 new movie release has the actress playing a woman in love and ready to get married to Luke Bracey's character. However, when they have both their families meet about their intended union, they learn that their parents already have a shared past, leading to some complications for the young couple. 
Prior to Emma Roberts and Richard Gere becoming co-stars in Maybe I Do, the actress has shared the screen with her aunt a few times. Two of Emma Roberts' early roles, an uncredited role in 2001's America's Sweethearts and a leading role in Grand Champion, also had Julia Roberts. The last time the relatives were in the same project was in 2010's Valentine's Day. 
Both Julia and Emma Roberts have remained mainstays in the rom-com genres, along with pursuing all kinds of projects. Julia Roberts recently starred alongside George Clooney in Ticket To Paradise, which hit a big box office milestone when it was released in the fall. Emma Roberts' memorably starred in Netflix hit Holidate in 2020. Her most highly anticipated next project is the Marvel movie Madame Web alongside Dakota Johnson and Sydney Sweeney, and she recently shared how "excited" she is for it. 
Maybe I Do hits theaters on Friday, January 27. As far as Madame Web goes, we'll have to wait until February 16, 2024 to see the actress swing into Sony's Spider-Man Universe.