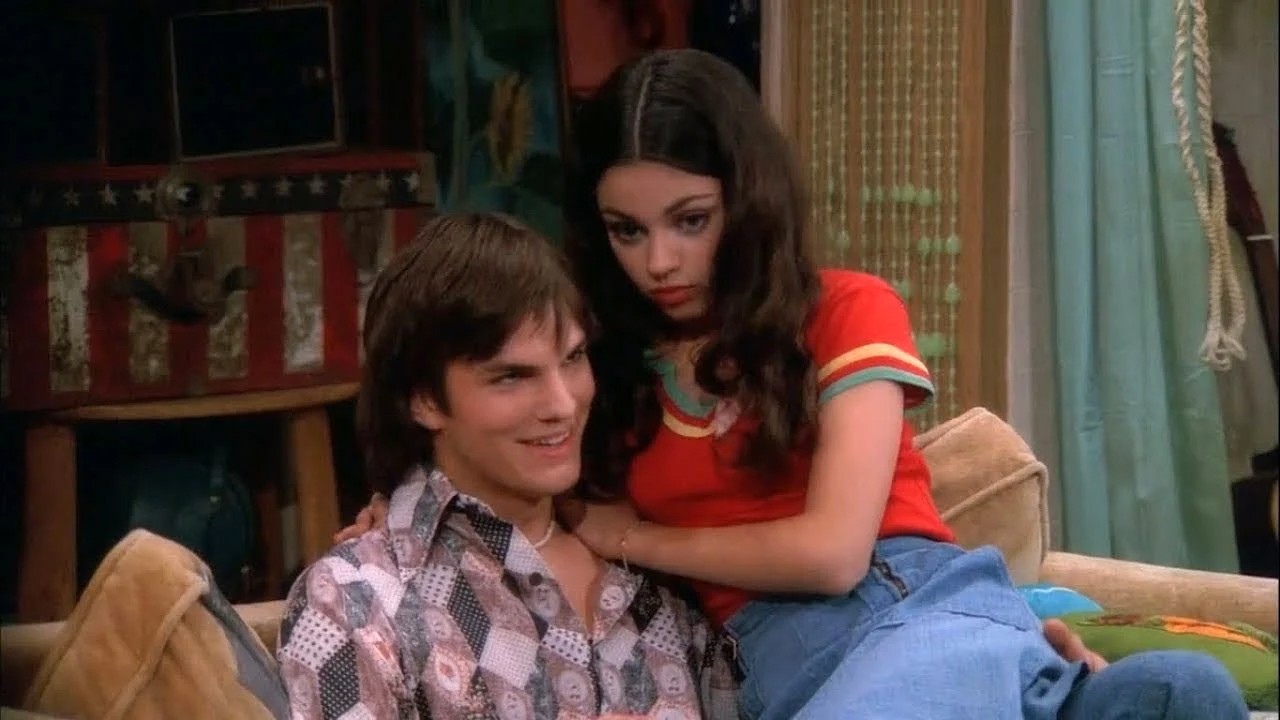 It's almost time to return to Point Place, Wisconsin, as fans of That '70s Show are preparing for the next generation in That '90s Show. If if not for the Fox series, it's entirely possible that now-married stars Ashton Kutcher and Mila Kunis never would have connected so early in their careers and come back to one another years later. Apparently, however, Debra Jo Rupp – a.k.a. Kitty Forman herself – didn't always think Jackie and Kelso would really end up together in real life.
While on the red carpet for That '90s Show, Debra Jo Rupp spoke to E! News about her co-stars. When asked if she ever thought back in the original run of the series that her co-stars would end up married in real life, she had a quick answer: "No." She did go on to say that she thinks the couple are "the two most beautiful people in the universe." Fast forward a couple of decades from when she witnessed them on That '70s Show together, and Kutcher and Kunis have been married since 2015 and have two kids together.
Ashton Kutcher and Mila Kunis are just two of the returning cast for That '90s Show, and a recent That '90s Show trailer filled to the brim with nostalgia got everyone talking. Rupp mentioned how great it was to see them get back into their old roles, and it was as if nothing had changed:
Even though Mila Kunis called BS on having Jackie and Kelso end up together on That '90s Show despite the fact That '70s Show ended with her and Fez, it sounds like they quickly got back into their groove for the upcoming Netflix series. With the on-again, off-again couple being married and Kunis and Ashton Kutcher being married in real life, it likely wasn't that hard to keep the chemistry going. 
When That '90s Show was initially announced, it was a question of whether or not more original stars would return to Point Place, and Netflix definitely delivered. Ashton Kutcher previously opened up about returning with Kunis, having discussed how their careers took off because of That '70s Show. It's undoubtedly going to be nostalgic and emotional for fans to see them again as Kelso and Jackie.
Meanwhile, Kutcher and Kunis' return to Point Place marks the first time in a long time that the couple has acted together, aside from commercials. In 2018, the Bad Moms star revealed she had no plans to act alongside her hubby, admitting it'd be too weird. Luckily she changed that opinion, even if she doesn't fully support their characters' relationship. Hopefully, they will start acting together more because I have seriously missed seeing them on screen together. 
Don't miss the premiere of That '90s Show this Thursday, January 19 on Netflix with a subscription! Check out the Netflix TV schedule to see what else is coming to the streamer soon.