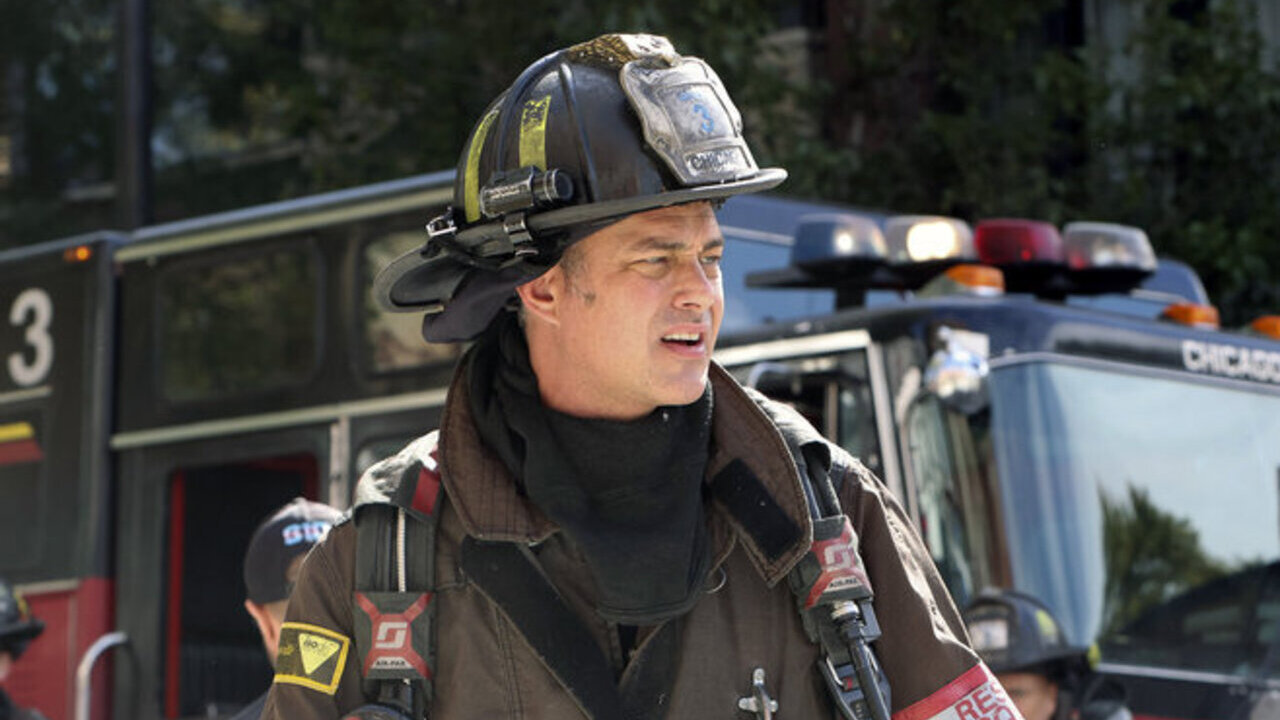 Chicago Fire has been going strong for eleven seasons so far, and stands out from other dramas for holding onto many original cast members for over a decade at this point. Now, one of those stars is stepping away from the hit NBC drama. Taylor Kinney will take a leave of absence from Chicago Fire Season 11. The show returned to the network in 2023 with the winter premiere on January 4 and is now entering a brief, pre-scheduled break until February 8. 
Taylor Kinney is reportedly taking a break from Chicago Fire's eleventh season, according to Deadline, which cites a source stating that the actor's leave of absence is to accommodate a personal matter, with cast and crew said to be informed on Friday before the news publicly broke. Nobody at NBC, Chicago Fire, or Wolf Entertainment has released a statement at the time of writing. No further details are available so far. It's expected that Season 11 rewrites will be necessary in light of his leave of absence.
Kinney has played Lt. Kelly Severide on Chicago Fire going back to the very beginning of the series, and has been top-billed ever since the departure of Jesse Spencer as Matt Casey in Season 10. Severide's storyline in the first half of Season 11 saw him involved with the Chicago police department (although not Chicago P.D.) in the wake of his honeymoon fiasco in the premiere; in the second half so far, Severide has had to process his wife's latest near-death experience, and learn to work with her as equals. 
Chicago Fire has written out characters for breaks in the past. Stella Kidd (played by Miranda Rae Mayo) was absent for several episodes of Season 10 before returning in the fall finale and staying on ever since. Kara Killmer was also absent from Season 10 for several episodes when Brett left Chicago to try a relationship with Casey in Oregon for more than the brief visits she could manage every once in a while. She returned in the Season 10 finale (in time for the Stellaride wedding) and has been back on Fire ever since. Season 11 hasn't been easy on Severide; perhaps writing in a break for him can feel natural. 
While there's no saying at this point how long the leave of absence will be, we can only hope for the best for Taylor Kinney in his current situation, and that his privacy will be respected. Chicago Fire fans have seen the show through many ups and downs over the years, and it has had a consistently strong ensemble cast from the beginning. 
The show also isn't entirely serialized, with a lot of capable characters at the head of storylines, including one freshly introduced for David Eigenberg's Lt. Christopher Herrmann. Only time will tell what's next for Kinney and the show, but hopefully the star will get the time away that he needs.