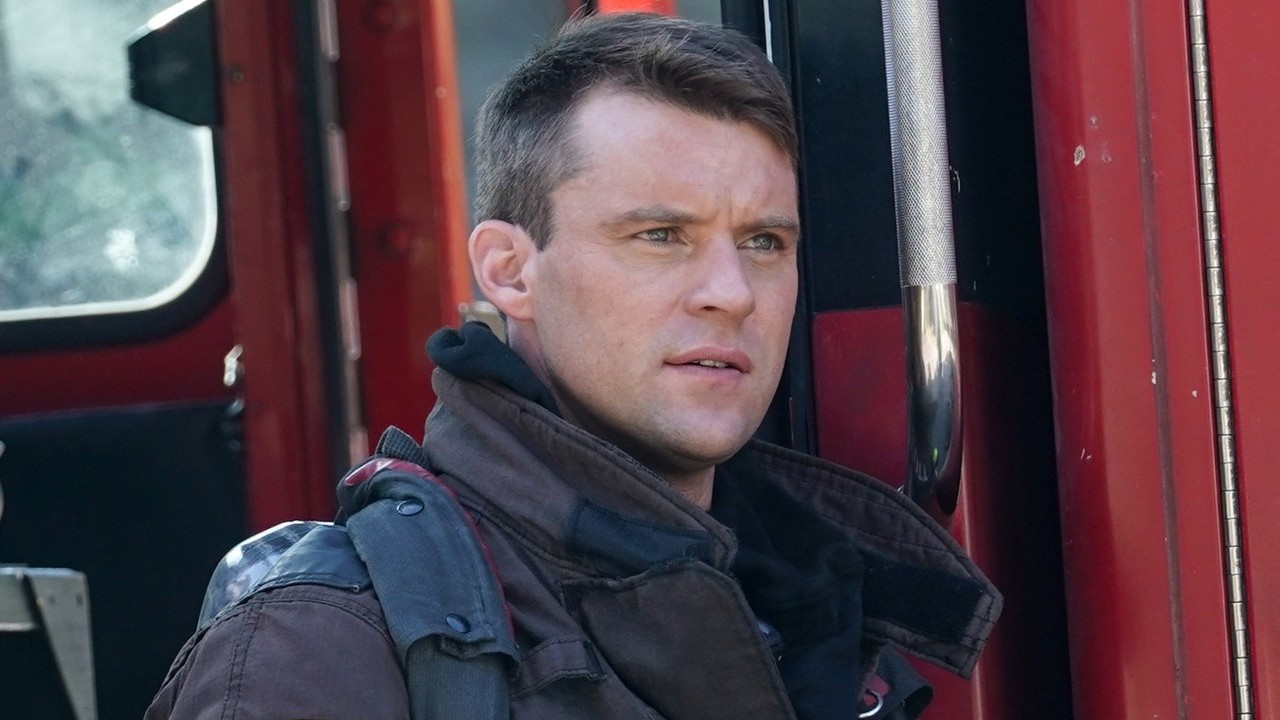 Warning: spoilers ahead for Episode 12 of Chicago Fire Season 11, called "How Does It End?"
Severide and Stella have been working together as a solid unit on Chicago Fire as Squad and Truck lieutenants at Firehouse 51… or at least they were until Episode 12 saw them at odds over a call, and it led to a feud between Squad 3 and Truck 81. By the end, the married couple mended fences and touched on Stella's most recent near-death experience, and the firehouse came back together with a little help from Casey… or at least, the recipe that Casey debuted all the way back in the pilot in 2012 for the very purpose of making amends. 
Unsurprisingly, the firefighters of Squad and Truck went to bat for their respective lieutenants, and there was tension throughout Firehouse 51 to the extent that even Engine had to deal with it. It turned out to be Ritter who came up with the idea of how to mend fences between the two groups and suggested that Gallo cook up Casey's recipe for corned beef, which the former Truck captain passed along before bowing out of 51. 
Now, the homage to Casey might have just been implied if Gallo had tried to mend fences just by making a nice meal, but Jesse Spencer's character got a shout-out that left me missing Casey all over again. Squad and Truck (including Severide and Stella) sat down for some food, with Carver wondering what he was missing that Gallo making corned beef seemed so meaningful. Capp ever-so-tactfully explained that "When Truck screws up, they apologize."
Severide quickly cut him off with "Capp! No!" and Capp said he was joking, with Stella elaborating that "It is a meal to be shared by everybody." Severide said that "It's the best," which is not only a departure from how he handled Casey's gesture back in the pilot by walking away without joining the meal in the aftermath of Darden's death, but also fitting for the guy who had Casey as his best man not all that long ago. 
Back in 2012, Severide did ultimately raid the corned beef leftovers, but he and Casey fortunately evolved beyond meat-based gestures and nods in the years that followed, up until Casey's departure for Oregon in Season 10. In the "How Does It End?" dinner scene, Cruz chimed in that it smelled like Gallo had "nailed Casey's recipe." The firefighters dug in, and by the magic of Casey's corned beef recipe, peace was restored to Firehouse 51 between Squad and Truck!
And honestly, as glad as I was to see the characters make peace, it also made me nostalgic for days gone by. After all, it was a very different table that sat down to eat Casey's recipe back in the pilot. Characters like Dawson and Casey himself hadn't chosen to leave yet (although both have since returned as guest stars), while characters like Otis and Shay were still alive. That said, Chicago Fire is a rare show that has run for eleven seasons and counting while holding on to many of the characters from the very beginning.
Plus, a Peacock subscription makes it pretty easy to revisit the old days of Chicago Fire! With all three shows of One Chicago going on a quick break before returning on February 8 (with Chicago Med heading for disaster and Chicago P.D. in the wake of a big Upstead update), now is a good time to check out the early seasons… or just check out the 2023 TV premiere schedule for some more primetime viewing options. Chicago Fire will be back in its usual time slot of 9 p.m. ET on Wednesday, February 8 on NBC.