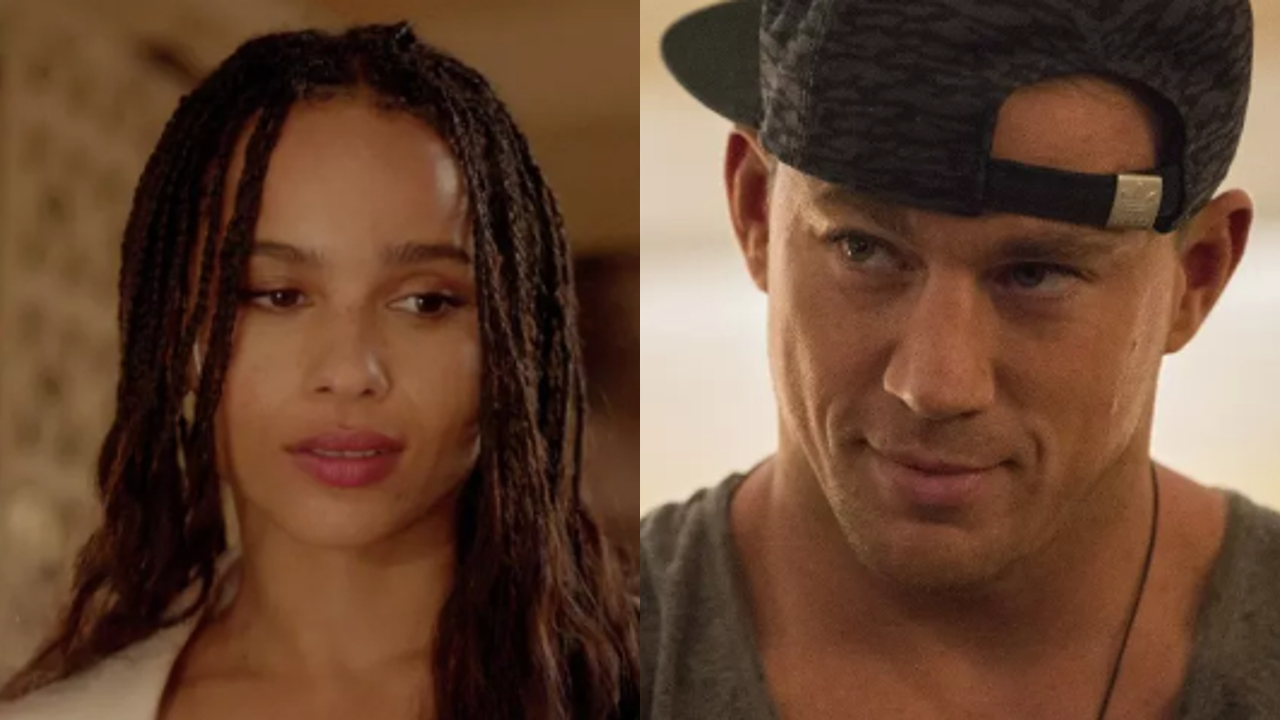 Back in summer 2021, dating rumors between Zoë Kravitz and Channing Tatum began to rush in when the pair were spotted in New York City sharing a bike ride in a paparazzi photo that went positively viral. Not soon after that, eagle-eyed fans couldn't help but notice Tatum had begun following a number of Zoë Kravitz fan accounts on Instagram, tipping them off further that the actors might be together. Now that it's been official between the pair for some time, Tatum reacted to being caught red-handed. 
Tatum and Kravitz met when The Batman actress reached out to him about her directorial debut, Pussy Island, which he stars in. Since working together, the pair has really hit it off and are reportedly "really happy together" amidst Tatum's going through a divorce with Jenna Dewan the past few years. When speaking to the whole Zoë Kravitz fan account situation, Tatum said this: 
When speaking to Vanity Fair, the actor admitted that he "didn't know" people would actually find out he was following his new flame's fan accounts when he followed them. It was an innocent follow based purely in interest for Kravitz. Elsewhere in the interview, Tatum also said this after calling himself a "serial monogamist": 
Hey, many of us can surely relate to that, right? There's a lot more on the line when it comes to relationships than business and apparently Tatum puts his whole heart into it when he falls for someone. Also when speaking to the magazine about not having "chill," the actor shared that he is trying to change that, especially in regards to trying to not be "afraid that it's not going to work out how I wanted or something." 
Prior to Tatum's relationship blooming with Zoë Kravitz, the actor was previously married to his Step Up co-star Jenna Dewan for 10 years and shares a 9-year-old daughter with her. Following their 2019 split, Tatum was in a relationship with the singer Jessie J. 
Tatum has spoken before about how "in awe" he was in regards to working with Zoë Kravitz on her directorial debut, Pussy Island. Tatum had just co-directed his first movie with Dog and found her to be "doing better" than him, contrasting that he felt like he "barely survived" in that role and she was "just killing it." 
While Pussy Island doesn't have a release date just yet, you can check out the next Channing Tatum movie, Magic Mike's Last Dance soon. The 2023 movie release hits theaters on February 10.