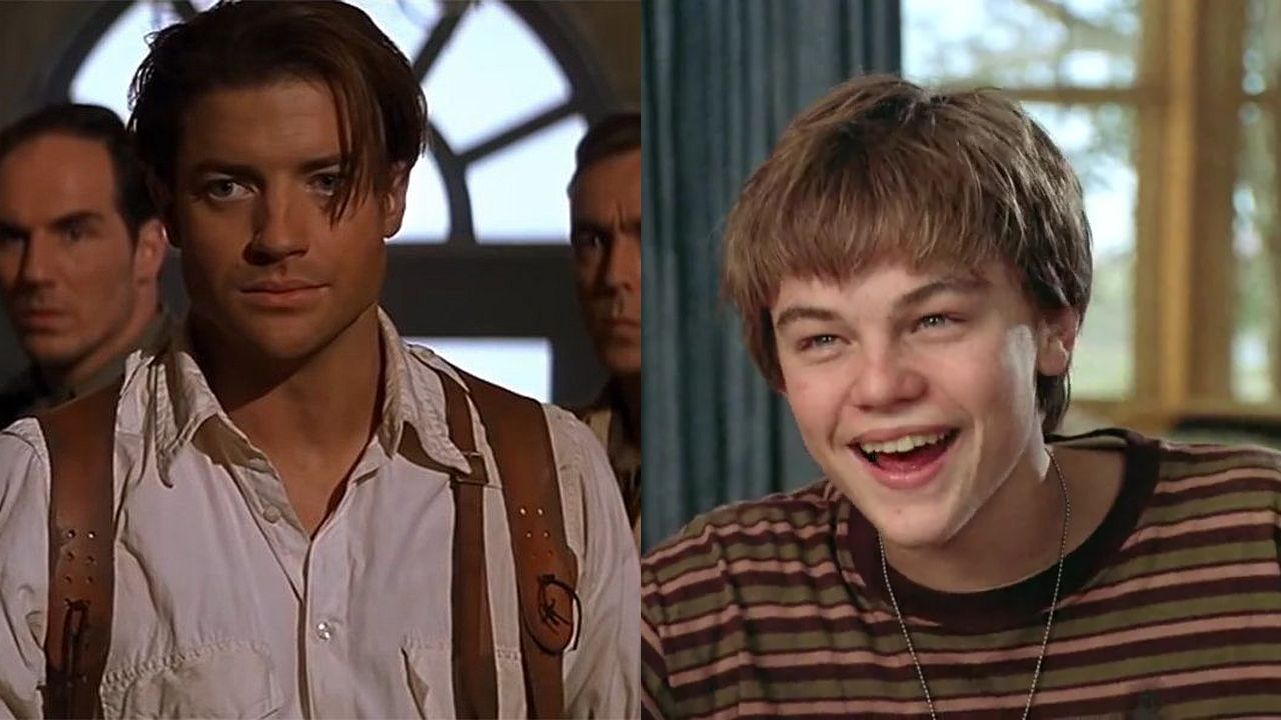 Brendan Fraser is the toast of Hollywood right now. Between his critically praised role in The Whale, and the way the actor has endeared himself to fans as part of the ongoing "Brenaissance," it seems that nobody is as beloved as Fraser. However, the actor that Fraser is apparently in awe of, and has been for many years, is Leonardo DiCaprio. 
In a recent interview with SiriusXM, Fraser talked about his upcoming film, Killers of the Flower Moon, directed by Martin Scorsese and co-starring DiCaprio. The actor then told a story about meeting a very young Leonardo DiCaprio shortly after the two of them had made their way to Hollywood. Fraser says he was wowed by the teenage DiCaprio, and the young actor appreciated the way Fraser treated him as a peer. He explained… 
What's Eating Gilbert Grape would earn the young Leonardo DiCaprio his first Oscar nomination in only his second major film role, it would take DiCaprio a few tries to actually win it. He played the disabled younger brother of the title character, played by Johnny Depp. Being nominated at such a young age certainly indicated that, as Fraser says here, DiCaprio was a "force to be reckoned with" and the actor's career ever since has proven that to be true.
While Brendan Fraser's own Hollywood career would lead him down the path of more broadly popular films and make him an action hero in those early years, his career resurgence has put him in the Awards conversation this year. An Oscar nomination for Best Actor seems to be all but assured at this point. At whatever happens with The Whale at the Oscars, Fraser's return to the limelight will not stop there. He's part of the incredible Killers of the Flower Moon cast, and he feels very lucky to be included in it, saying…
While Fraser says his time on the film was a "quick journey," indicating his role might not be that large, for the new legions of fans Fraser has accumulated in recent years, it will likely be enough to see him continue to succeed.