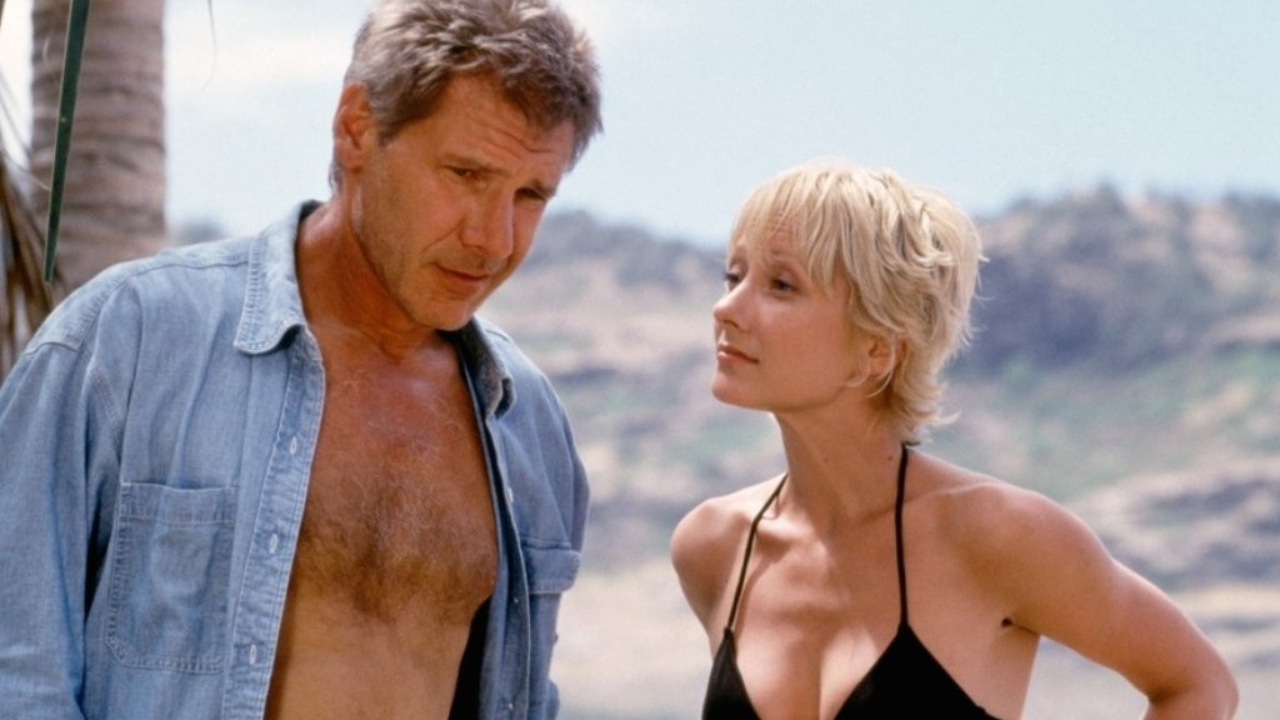 Last year Anne Heche passed away tragically, but fans interested in learning about her notable life will still have a chance to do so, as the actress completed a memoir prior to her death. In the new book, Call Me Anne, a companion to a previous memoir, the actress talks about her experiences on the set of Six Days, Seven Nights, and a "confrontation" she had with director Ivan Reitman and co-star Harrison Ford, over her public relationship with Ellen Degeneres, though she also had positive things to say about how the actor supported her. 
Anne Heche's most high-profile film role was the romantic comedy Six Days, Seven Nights, and the movie was going into production just as Heche's relationship with Ellen Degeneres was entering the public eye. Radar Online reports that in the book, Heche mentions a rumor going around that the couple was planning to have a child, and the rumor became so widespread that it came up on the set. Heche uses the word "confronted" to describe the conversation she had with the film's director Ivan Reitman and Ford.
It seems that the two men felt that the openness of the relationship was causing them problems. Reitman reportedly asked Heche why she couldn't handle her sexuality more like Jodie Foster, referencing the actress whose sexuality was, at the time, not public knowledge, but was apparently still widely known within the industry.  
While Heche was apparently somewhat shocked by Ford coming to her like this, she says she ultimately forgave the actor, elsewhere in the book she calls him a mentor during the film's production. The reason for her surprise may have been the support that Ford had shown her prior to production. Heche had said previously that she almost lost the role in Six Days, Seven Nights after she took Ellen to the premiere of another film. Ford called her and made it clear that none of it mattered to him, and Heche credits Ford's support as the thing that allowed her to keep the role. 
It's a reminder of just what things were like in Hollywood in the late '90s. While an actress's sexuality would certainly be more accepted today, few major names in Hollywood were out in that era, and people were clearly unsure how to handle it. Heche was a major tabloid target at the time, which brought attention to the movie that it may not have received otherwise. Anne Heche arguably became the story rather than the movie itself.
Frequently when major memoirs are released the author is there to talk more about the stories held in the pages. In this case that won't be possible. Anne Heche died last year when an automobile she was in crashed into a building and caught fire.