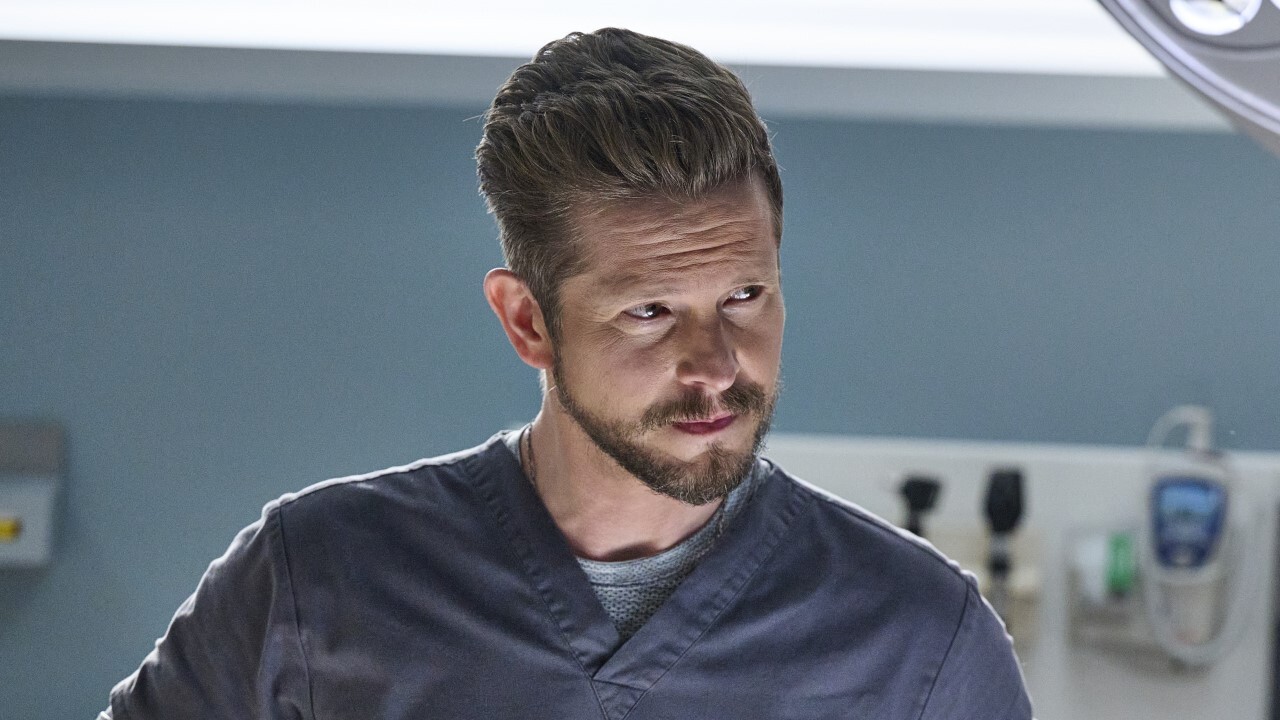 Spoilers ahead for the Season 6 finale of The Resident, called "All Hands On Deck."
The Resident has officially come to an end for Season 6, which was the shortest in the history of the medical drama, even the fourth that got off to a late start due to COVID. The sixth ran for just 13 episodes, and while the Fox show fit a lot into those 13, the finale tied off a lot of loose ends, didn't include a major cliffhanger, and rolled the final credits without news of a renewal or cancellation. 
So, as we head into what is either a hiatus ahead of Season 7 or the aftermath of a cancellation, let's dive into the stories that were wrapped up in "All Hands On Deck" and what the odds are for a renewal!
How The Season 6 Finale Tied Off Loose Ends
While The Resident is often known more for ending seasons on emotional cliffhangers – like the question of how Conrad and Nic would be as parents at the end of Season 4 and whether Conrad would choose Cade or Billie at the end of Season 5 – the last episode of Season 6 was full of optimistic endings, even for characters who have had a rough time recently. 
In fact, there were so many happy endings that it's easy to just list them off! After Leela was made an attending and received Bell's old stethoscope, Devon went down on one knee to propose, and she happily accepted. Padma is on the mend from her postpartum depression and reunited with her babies, even having a touching conversation with AJ about how she and the twins filled his heart again after the loss of his mom. The governor survived his heart transplant to pay off on AJ and Conrad's gamble, meaning that Kit will get the funding she needs to keep the hospital running. 
Despite her future looking grim for much of the episode, Sammie survived after Ian pulled off a miraculous surgery, even after confessing to Kit and Bell about his drug use. Kit decided to give Ian another shot since there's no replacing him as a surgeon, so even he got a happy and uplifting ending! Cade and James bounced back from their breakups by getting together, and they seem pretty well matched. As for Conrad and Billie, they each said "I love you" (with Billie getting an "I love you" from Gigi as well), and Gigi got to have her birthday party after all. 
Even Mr. Giraffe got a happy ending, with Gigi passing her beloved stuffed animal on to her friend! Now, it wasn't all sunshine and roses for the characters at Chastain. Bell had a bad moment in surgery when his MS meant that he needed Leela to finish the operation, and decided to step away from the job to focus on his health and his family. Still, he has a place in Devon's trial, so there's hope for him in the future. The biggest cliffhanger might just be whether or not Bruce Greenwood would be back full-time in Season 7. 
Will Fox Renew The Resident?
As of the Season 6 finale, The Resident had not been renewed for a seventh season, although fans can at least be encouraged that the order was always for 13 episodes, and this isn't a case of Fox cutting the order short due to bad ratings. As recently as December, showrunner Andrew Chapman told TV Insider that they didn't know about Season 7 but it was "still a possibility," and they were planning on "wrapping up the season, but not the show" with the finale. More recently, co-creator Amy Holden Jones shared with TVLine that they hadn't "gotten any indication" from Fox one way or the other. 
Plus, the medical drama wasn't renewed for Season 6 until mid-May last year, so a lack of renewal at this point isn't necessarily a bad omen. But what about the ratings? Well, the ratings game has changed in recent years since more and more shows became available streaming, and delayed viewing is now an option. So, let's look at the ratings for the people who watched live, the people who watched within three days, and the people who watched within seven days on average for Season 6. 
Data from SpoilerTV reveals that even though The Resident isn't exactly the top-rated show in primetime, there are some encouraging signs about the size of the audience. In the Live+Same day ratings for Season 6, the show scored an average rating of 0.3 in the 18-49 age demographic and 2.77 million viewers. In Live+3 day, those numbers jump to 0.5 rating and 4 million viewers. In Live+7, the rating stays at 0.5 and audience rises to 4.4 million viewers. 
Those totals indicate nearly half of The Resident fans wait a few days to watch new episodes, so the earliest reported ratings don't tell the full story. If Fox takes delayed ratings into account, then the numbers could look pretty decent for The Resident. The totals also don't guarantee that there's a future beyond the Season 6 finale, but the sky isn't falling when it comes to The Resident just yet. 
For now, you can always revisit the first six seasons streaming with a Hulu subscription to pass the time while waiting on news of a renewal or cancellation. Plus, the 2023 TV premiere schedule is full of options to fill your time even without The Resident.