While Wednesday Addams is a fashion icon in her own right, the actress behind the latest rendition of the Addams Family member is turning out to be just as much a fashionista as her gothic character. Jenna Ortega has been stunning red carpets lately, from her flowy gown at the Golden Globes, to her semi-sheer look on a talk show, she's been killing the game. Now, she's back at it again, channeling her inner Margot Robbie as she rocked a backless, hooded black gown at a YSL event. 
As you can see in the photo below, Ortega looked radiant in this black gown as she attended Saint Laurent's Menswear Fall-Winter 2023-2024 show during Paris Fashion Week. And while she's rocking it in her own unique way, I also can't look at this incredible outfit without thinking about Robbie's stunning hooded gown.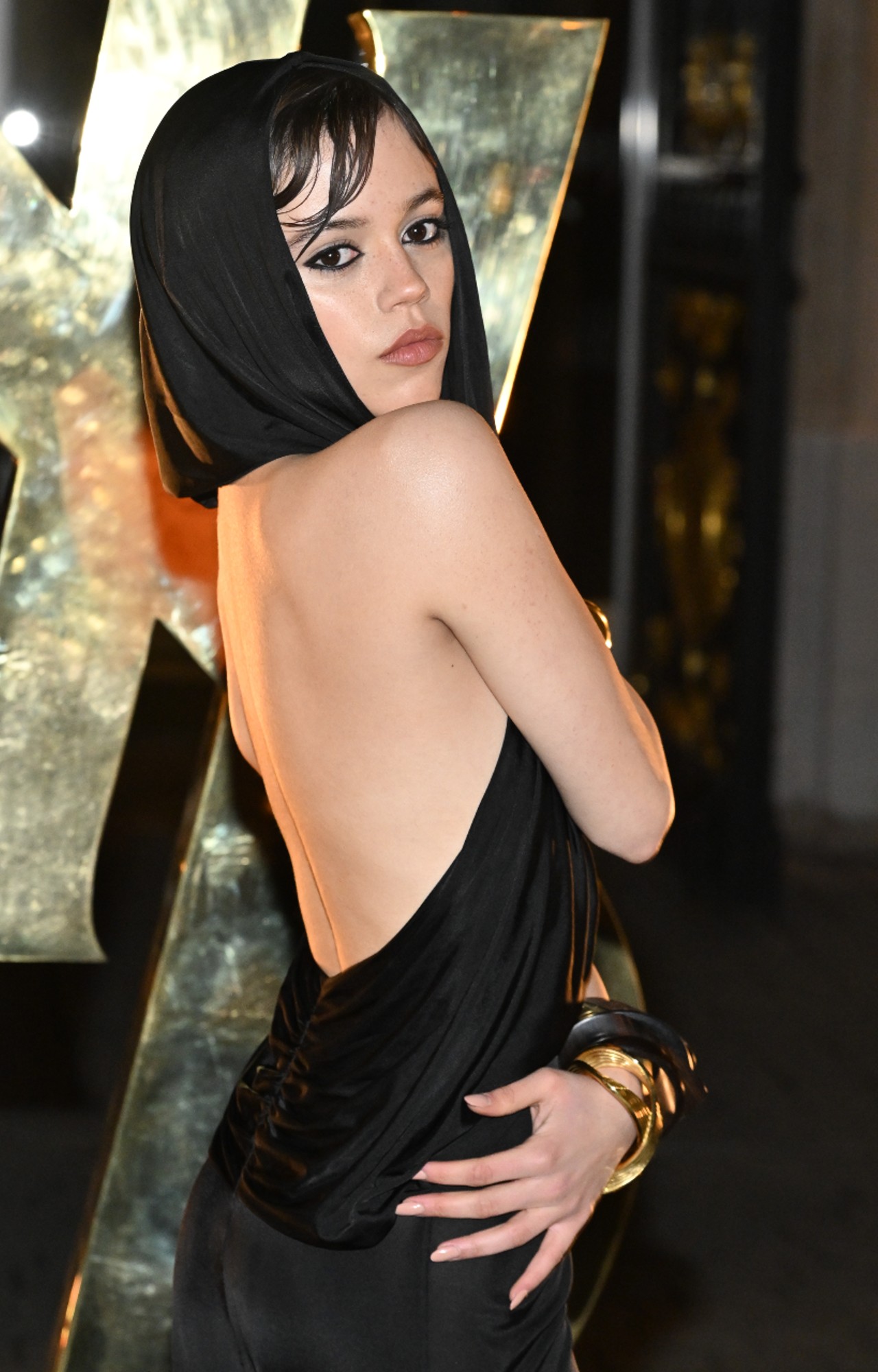 For some context about what might seem like a random comparison to Margot Robbie, Ortega's gown from this YSL event is similar in a lot of ways to the epic abs-bearing hooded gown Robbie wore to the Babylon premiere, which you can see in the photo below.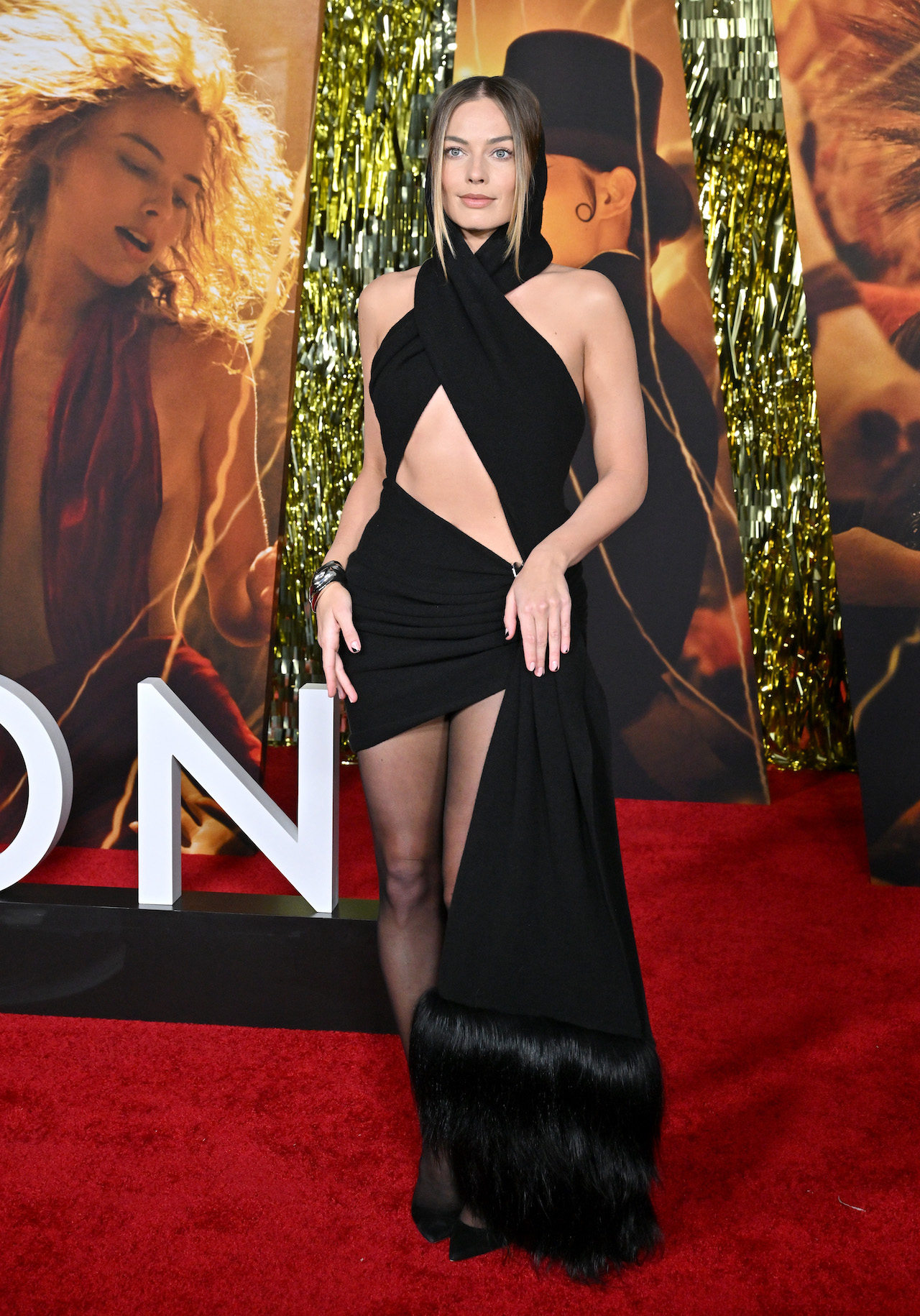 Robbie's dress was complimented with subtle jewelry, and showed off her abs. The dress itself is a bit showier than Ortega's. The ab cutout along with the unique cut of the bottom of the dress, with the feathery bottom, is super unique, and Robbie rocked it. The dress really did fit the vibe of the mixed-reviewed Babylon. It was daring, experimental, and honestly, I'd say groundbreaking. The actress who is about to play Barbie, has never backed down from unique fashion choices, and always rocks them.
Clearly, Ortega is on a similar trajectory.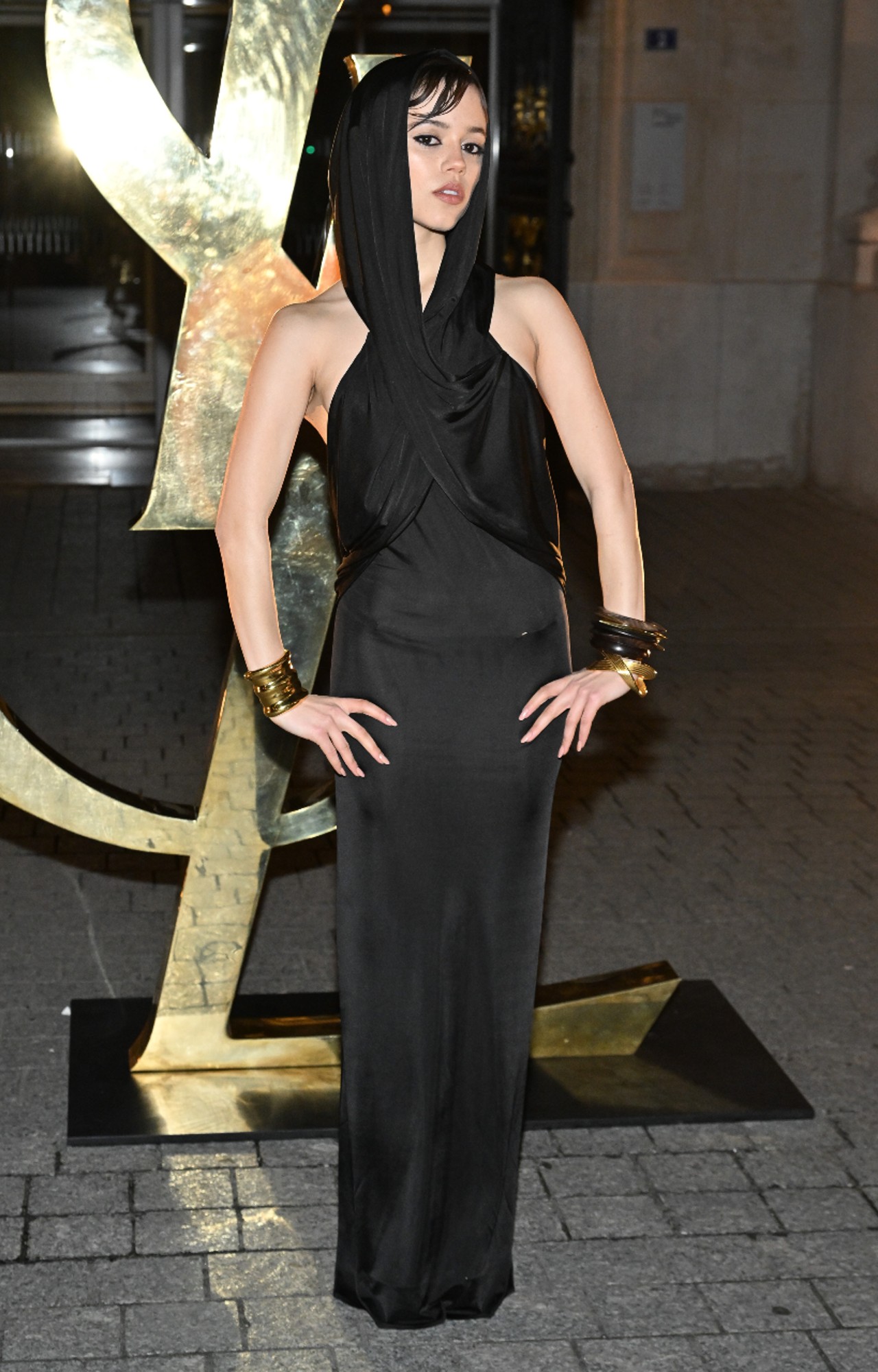 The Wednesday star's dress was similar to Robbie's in the sense it had a hood and criss-cross pattern at the top. However, while it didn't have cutouts in the front, it had a deep open back, and in the front was a gorgeous full-length gown. Like, the Birds of Prey actress, Ortega also complimented her look with some simple makeup bracelets, however, she opted for chunky gold bangles on both wrists, rather than just one. 
I think it's safe to say that after Wednesday's dance going viral, and black fashion being all the rage, Ortega is now someone people will look to as a trendsetter. Her looks both on and off the Netflix series have been iconic. Plus with her having a movie on the 2023 film schedule, as Scream 6 released its first trailer, as well as Wednesday's second season being greenlit, I'd imagine we'll be seeing even more iconic looks from the young actress soon, just like we've seen from Robbie over the years. 
While we wait for Ortega's next projects, and for Robbie to release the highly anticipated Barbie movie, you can watch Wednesday with a Netflix subscription.