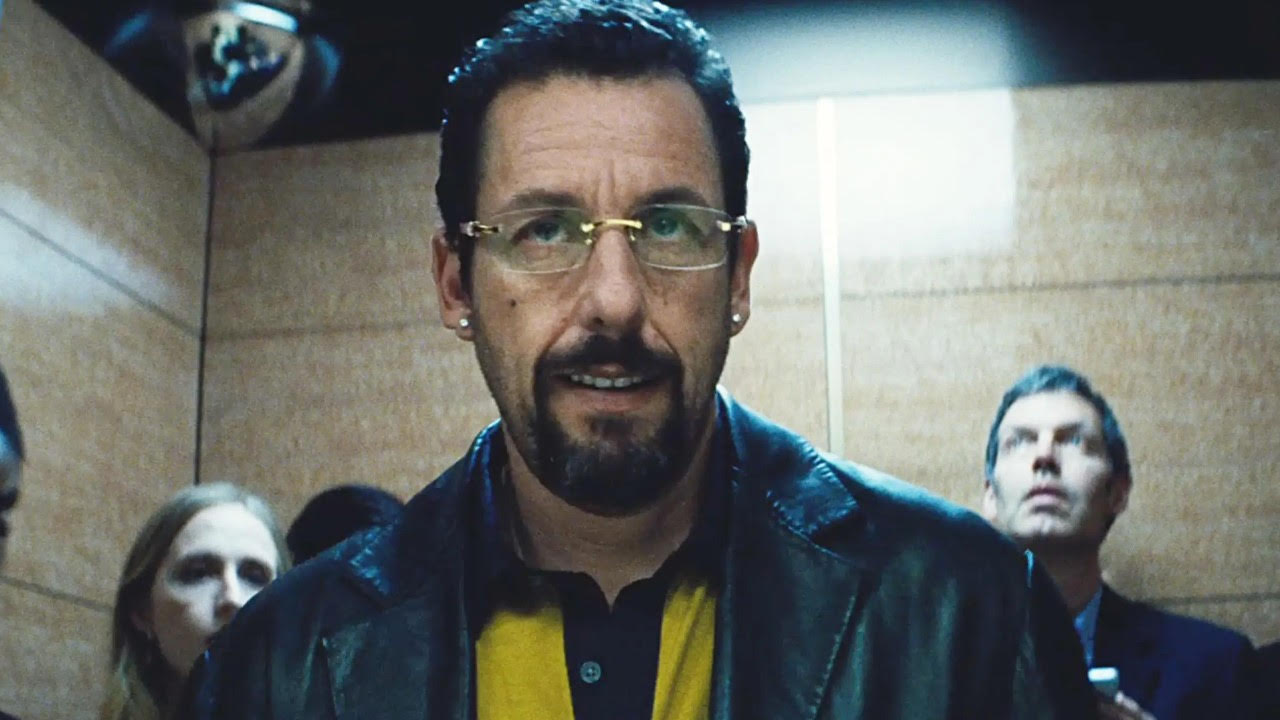 Adam Sandler has had excellent success with the Safdie Brothers. He took on a more serious role in their crime thriller Uncut Gems playing a gambling addict who needs to pay off his debts by retrieving an expensive gem, and his performance was met with lots of praise and acclaim from audiences and critics alike. As the former SNL actor has decided to do another movie with this dynamic filmmaking duo, he opened up about the movie's 340-page long script and other details that will leave you psyched.
While the 56-year-old actor still lures audiences with his goofy comedies, he's shown a different side of himself lately with dramas like Uncut Gems and the Rotten Tomatoes-crushing Netflix movie Hustle. Now, with his second collaboration with the Uncut Gems directors coming up, Adam Sandler spoke on THR's Awards Chatter podcast about what viewers can look forward to from him and the Safdie Brothers, including the super-long script he was given.
This probably means we'll be getting either a close to a three-hour movie on our screens or plenty of deleted scenes. It's a good sign coming from the Safdie Brothers that they're always willing to expand their creativity and take their ideas to new heights. As for other things we know about the new Adam Sandler/Safdie Brothers collaboration, it was announced that it's going to stream on Netflix. Deadline reported that several sources say this new film could possibly venture into the world of high-end card collecting. This seems like an original idea while still fitting into the crime genre. Filming is expected to start in the second quarter of this year.
We saw Adam Sandler's dramatic side first come up in the Paul Thomas Anderson movie Punch-Drunk Love. Although people were reminded of his dramatic talents after Josh and Benny Safdie approached him to star in their thriller Uncut Gems. Sandler said on the podcast that he initially didn't want to take on playing this narcissistic character. However, his wife, Jackie, intervened and convinced him to take on this serious role because it would be very different for him. It was a good thing she opened his eyes to this new opportunity because he said he had an amazing time working on the movie. 
Uncut Gems ended up being one of the best things that could have happened for Adam Sandler. It set a studio box office record for A24 earning $525,498 in the five theaters it was playing at on the opening weekend. It also broke another record of expanding into 1,142 domestic theaters. 
Even though "The Sandman" was generating Oscar buzz for Uncut Gems, he didn't receive a nomination for his role, and the movie was snubbed by the Academy altogether. One 2020 Oscar voter believed it was the Happy Gilmore star's "arrogance" that cost him the nomination for truly feeling he deserved it. Another voter felt the snub was due to his lackluster career making poorly-received Netflix comedies with his branding not screaming "Oscar!" While it would be nice to see him get nominated, I do think this talented actor doesn't need an Oscar nomination to show he's talented. He's not walking away from entertaining audiences anytime soon.
With a 340-page screenplay to follow Adam Sandler's new movie with the Safdie Brothers, I bet we're in for a real treat with this latest project. Until then, you can watch Uncut Gems with a Peacock subscription.