Well, folks, we are firmly into the new year, and while I hope you're all making the kinds of changes you want to ensure that you have a better, bolder, brighter life, there will always be some things that remain the same. For many of us, that might be sticking with our streaming services in spite of frustrations like rising costs, but for others, it means that when they want to relax, sometimes they want to do it with, um…a movie that's a bit saucier than average. And, there ain't nothing wrong with watching folks pretend to have some adult time if that's what you need, OK?
But, with the wealth of streaming options, how does one who is, shall we say, in the mood, locate a steamy film that'll do the trick? (Don't ask me what "the trick" is. I think you know.) Well, we've already given you some ideas for the most sexually explicit movies on Netflix, as well as similarly sexy fare on HBO Max, and now those with a Hulu subscription can delight in these great, sexually explicit movies on Hulu. Enjoy!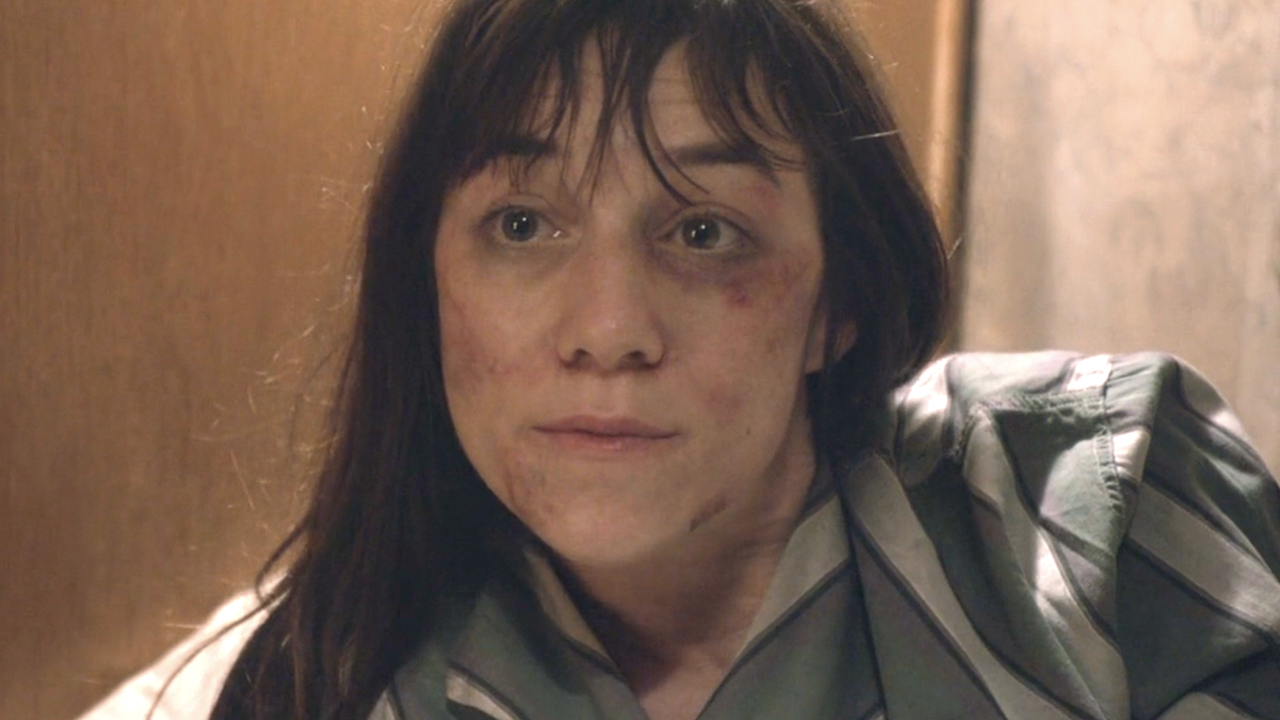 Nymphomaniac: Vol. I And Vol. II – Extended Director's Cuts (2014)
Joe (Charlotte Gainsbourg), who describes herself as a nymphomaniac, is found beaten in an alley by middle-aged single, Seligman (Stellan Skarsgård). As she recovers in his home, she tells him the story of her sexual exploits so far.
To be completely honest, my original plan was to offer these suggestions (which were originally one film before being split into two) last. Not because these Lars von Trier-directed movies are any less intriguing than the others that made the list, but because once you watch them, you may be hard pressed to find any of the other movies here explicit. Both volumes will make you wonder how they managed to film such graphic sex with non-adult-entertainment actors (though those answers are readily available, should you choose to look for them), but the second one delves into BDSM and goes way further than one would likely expect.
Stream Nymphomaniac Vol. I on Hulu. (opens in new tab)
Steam Nymphomaniac Vol. II on Hulu. (opens in new tab)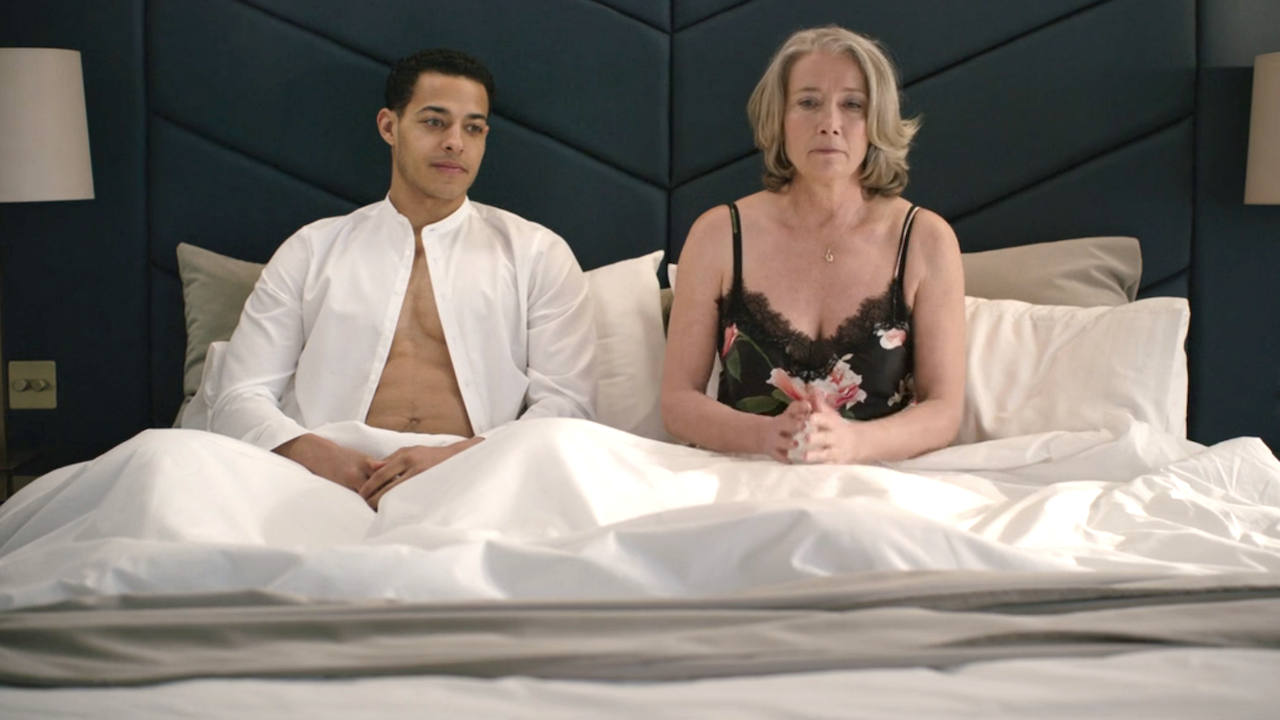 Good Luck To You, Leo Grande (2022)
Widowed and retired teacher Nancy (Emma Thompson) wants to experience sexual satisfaction, so she hires male sex worker Leo Grande (Daryl McCormack), and meets with him several times in the same hotel room. 
Luckily, if you are checking out the items on this list in order, this is an overall much lighter film. There's great chemistry between Thompson's nervous Nancy and McCormack's Leo, who is trying to make her as comfortable as possible so the older woman can get what she wants from their meetings. Their characters have plenty of fun throughout, but everything comes to beautiful fruition (with Thompson's first full frontal nude scene) in the last few minutes of this delightfully sex positive movie.
Stream Good Luck To You, Leo Grande on Hulu. (opens in new tab)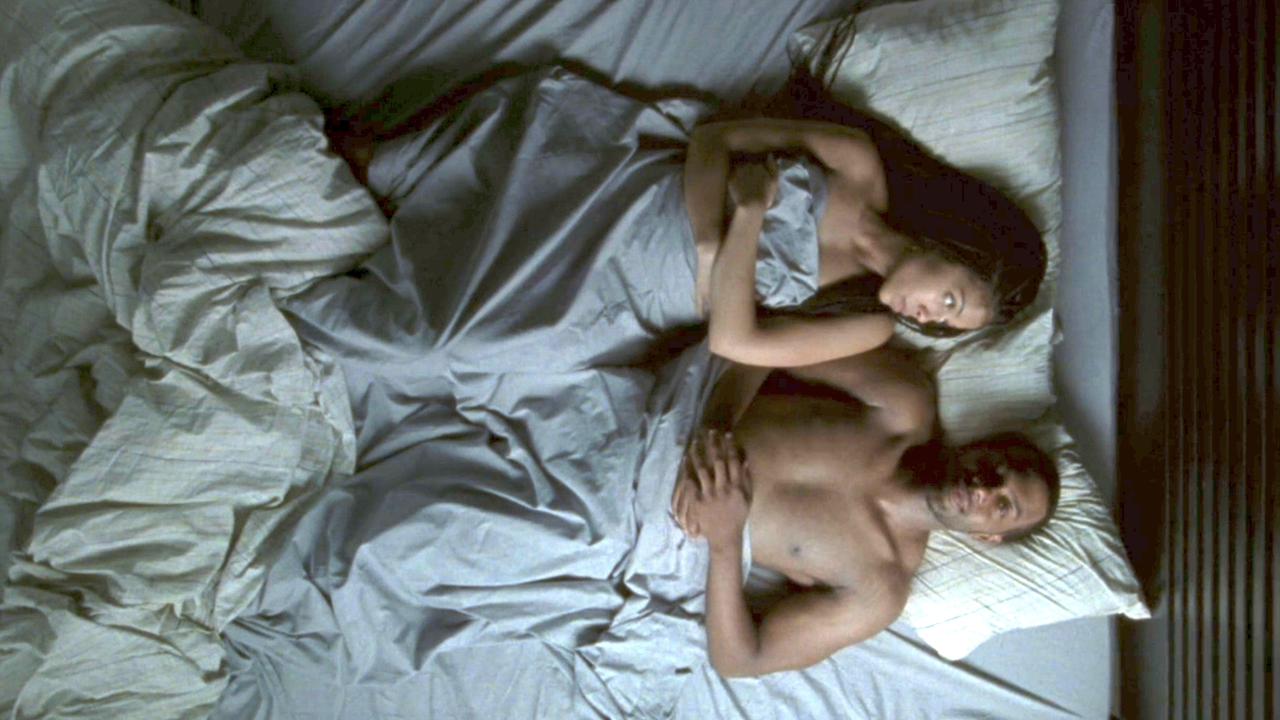 Premature (2019)
Soon-to-be college freshman Ayanna (Zora Howard, who also co-wrote the screenplay) is enjoying her free summer days before school starts up again when she meets Isaiah (Joshua Boone), an older music producer. It's not long before they begin a sexy fling, but their good time soon turns into a host of adult issues for Ayanna, who's thrown into the real world consequences of her choices.
As the hot summer romance theme would suggest, Ayanna and Isaiah get up to a lot of naked, adult business in Premature. But, a definite added bonus is that anyone who's looking for a drama with strong performances, great writing, and a wonderful setting (New York City in the hot days and nights of summer) that helps you feel immersed in the world of the film won't be disappointed after indulging. 
Stream Premature on Hulu. (opens in new tab)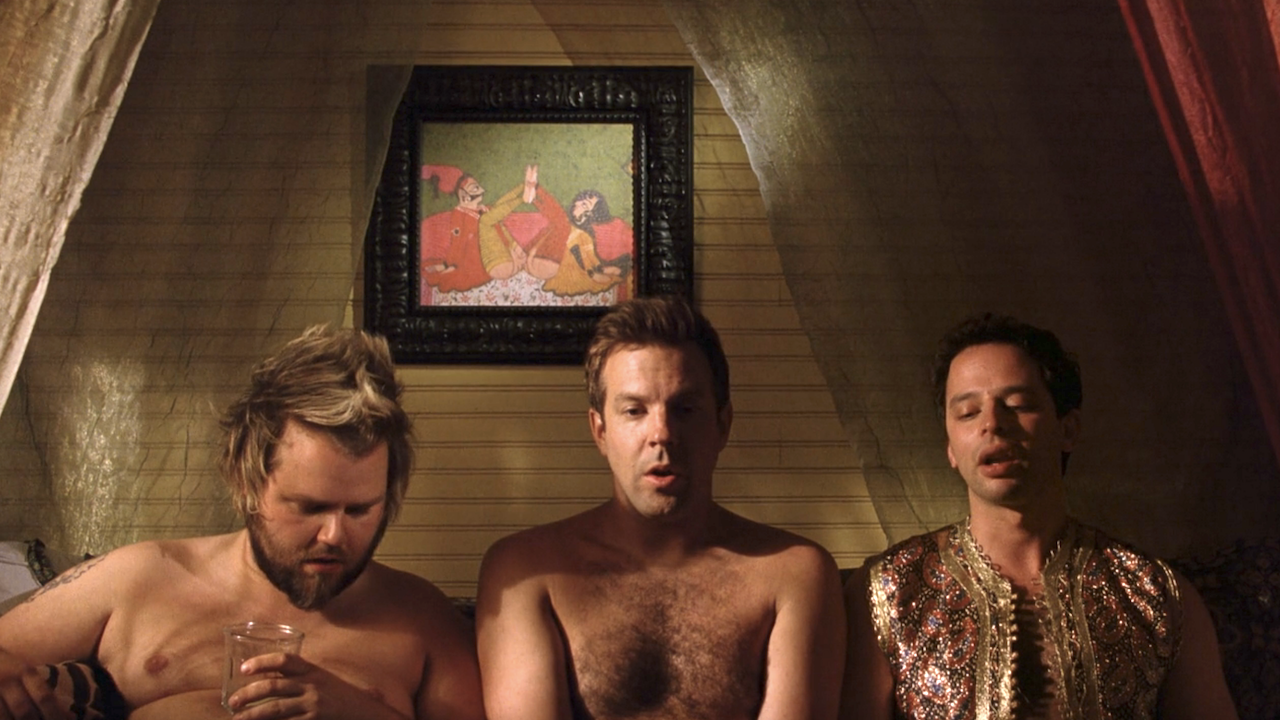 A Good Old Fashioned Orgy (2011)
When 30-something party guy Eric (Jason Sudeikis) realizes that his dad is selling the home in the Hamptons that he's been using to throw giant, themed bashes for the friends he's had since high school, he decides that one last blowout party is in order…and thinks an orgy is the best option for his buddies, who are beginning to drift apart, and might not be able to gather on a regular basis for much longer.
Here's another lighter film for you, and this one definitely falls into the category of "sex comedy," as not only is there quite a bit of sex and nudity, but tons of jokes and visual gags related to both. The fun party movie is also filled with well-known faces aside from eventual Ted Lasso star Sudeikis, including Nick Kroll, Lake Bell, Leslie Bibb, Martin Starr, Tyler Labine, and Will Forte.
Stream A Good Old Fashioned Orgy on Hulu. (opens in new tab)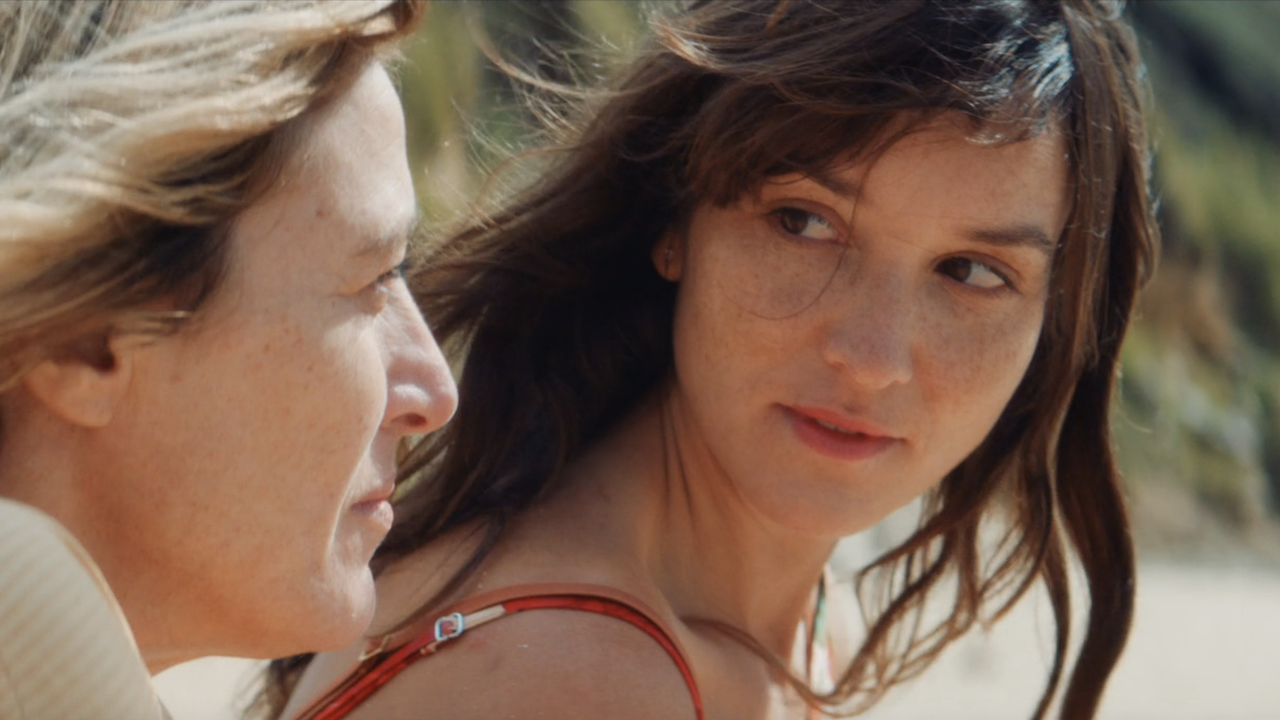 Anaïs In Love (2022)
Anaïs (Anaïs Demoustier) is a 30-something who finds herself stuck when it comes to her love life, her financial prospects, and her grad school education, but when she begins having an affair with a man, Daniel (Denis Podalydès), old enough to be her father, she soon finds herself embroiled in a tricky romantic situation as she begins to fall in love with his wife, Emilie (Valeria Bruni Tedeschi).
This comedy follows the alluring Anaïs as she talks her way out of any bit of trouble she manages to find herself in and engages in a relatively trouble-free affair, while becoming a bit obsessed with her lover's wife. You can find plenty to enjoy as the protagonist enjoys some carefree sensual pleasures, and when she's finally completely charmed Emilie, their interlude does not disappoint.
Stream Anaïs In Love on Hulu. (opens in new tab)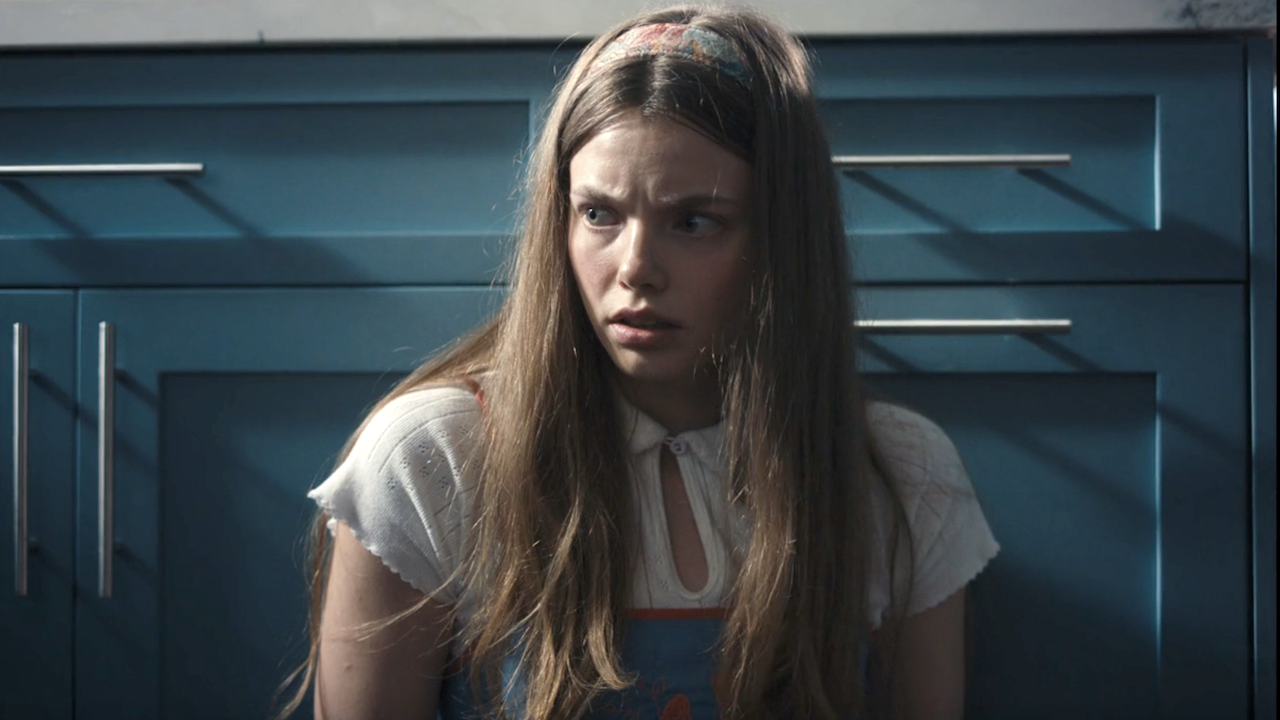 Sharp Stick (2022)
Incredibly naive babysitter Sarah Jo (Kristine Froseth) loses her virginity at 26 to Josh (Jon Bernthal), her married employer.
Director Lena Dunham's movie showcases a young woman who's decided to finally take her inexperienced life for a spin, and while you might not really like how she goes about gaining her sexual skills (Josh is married, and has a pregnant wife — played by Dunham — after all), her wide-eyed determination to live and learn, even with some major setbacks, can't help but win you over. This is especially true as she and Josh engage in some body-baring illicit encounters.
Stream Sharp Stick on Hulu. (opens in new tab)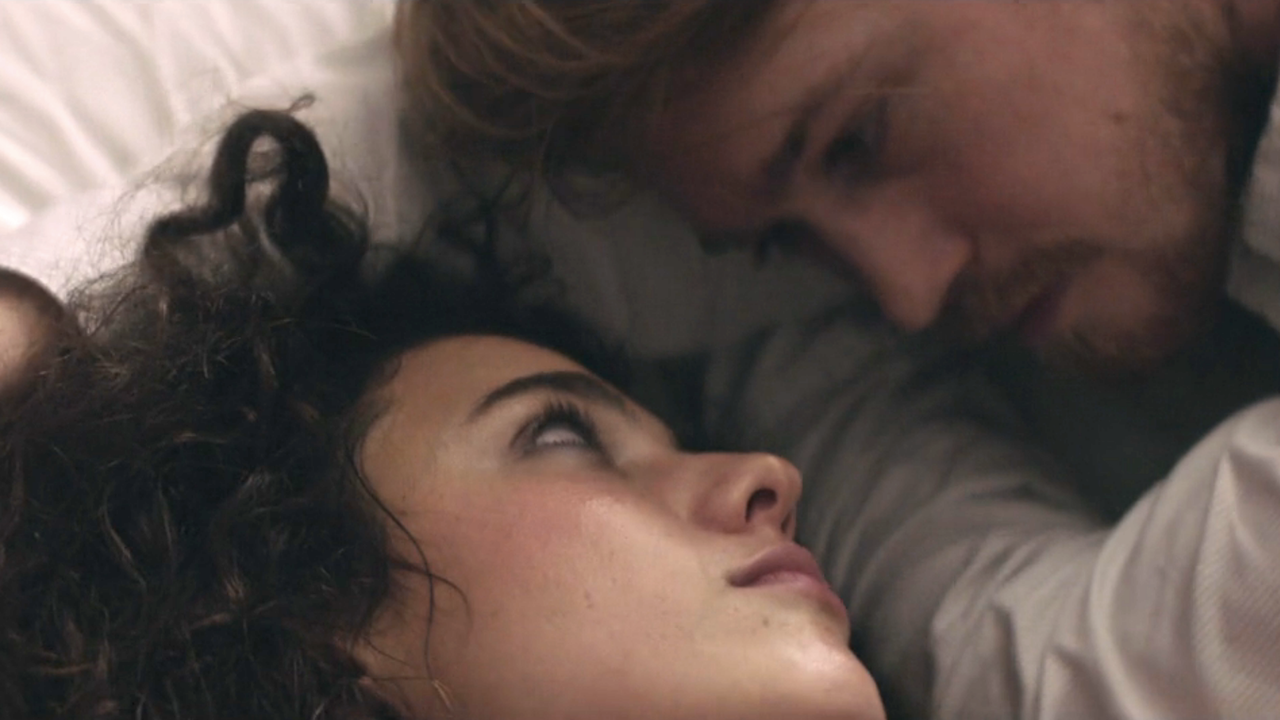 Stars At Noon (2022)
Writer Trish (Margaret Qualley) hasn't sold an article in a long time, so she's now stuck in an increasingly politically tense Nicaragua and doing sex work to make some meager ends meet. After having sex with Daniel (Joe Alwyn) she realizes she likes him more than she thought, and they begin a series of sexual rendezvous. But, their time together appears to put her in even more danger.
This thriller is largely a string of languid sex scenes connected by a rather loose plot of intrigues. And, there's little denying that Qualley and Alwyn make those intimate moments worth your time.
Stream Stars At Noon on Hulu. (opens in new tab)
Be sure to bookmark this list, because we'll be updating it with new titles as the streamer adds and removes content, so you'll always have a fresh stream of sexually explicit movies to keep you well occupied!