While there are plenty of movie franchises out there, George Lucas' Star Wars is on another level entirely. Entire generations of moviegoers were brought up on the galaxy far, far away, which has historically includes plenty of A+ merchandise opportunities. And once Lucasfilm and LEGO teamed up, the rest was history. Although there are 6 especially amazing Star Wars scenes that have been made into LEGO sets. That includes play sets and Star Wars Lego dioramas. Let's break it all down.
Every year debuts some new Star Wars LEGO (opens in new tab) sets, ranging from models of helmets, to full scenes, to giant versions of the franchise's iconic ships. But if I had to pick my top 6 to magically appear in my home office, they would be as follows. Although full disclosure: I do own one of these. But others have been retired, and might cost collectors a pretty penny via outside vendors like eBay.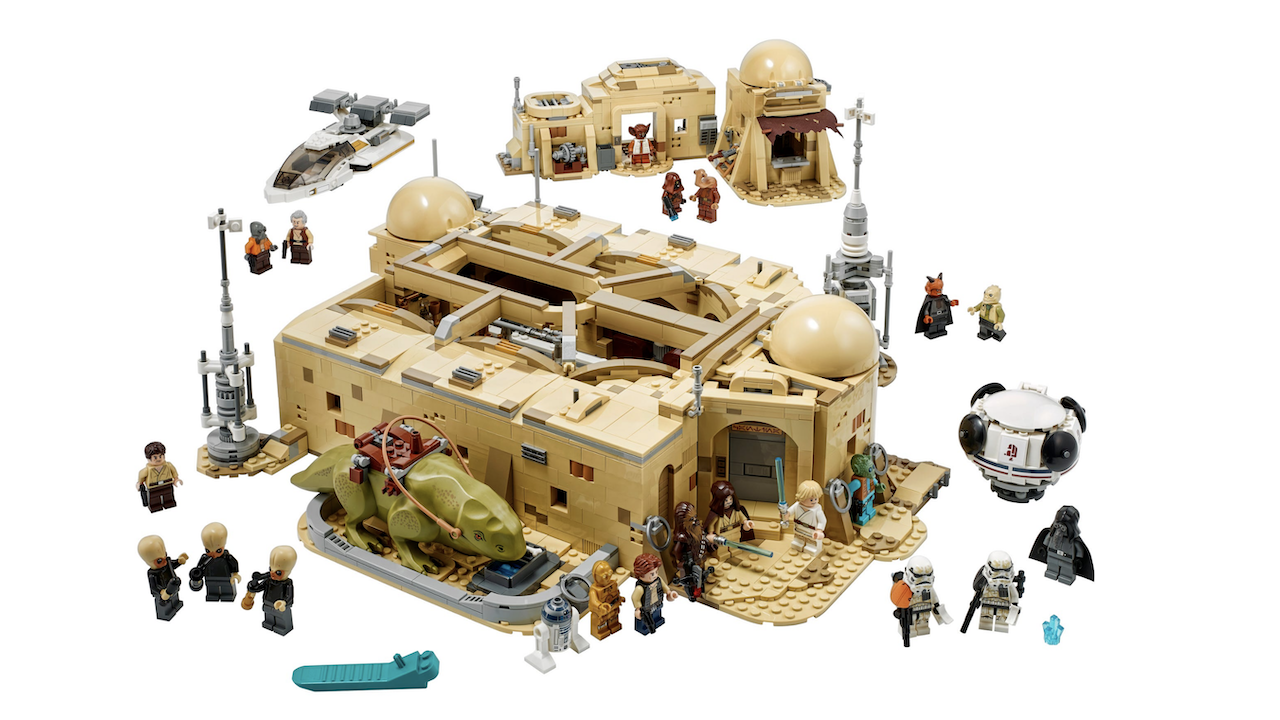 Mos Eisley Cantina (Star Wars: A New Hope)
George Lucas' Star Wars: A New Hope is the one that started it all, and created a wildly popular franchise in the process. And while there's been plenty of new content for TV and film, the first movie has the most sentimental value to many of us fans. Knowing this, there have been some awesome LEGO sets from the 1977 classic. Case in point: the Mos Eisley Cantina (opens in new tab) set, which is currently priced at $399.99.
While this is no small sum, the Mos Aisley Cantina set is pretty massive. It's got a whopping 3187 pieces, and features 21 minifigures including Luke, Obi-Wan, Han Solo, Chewbacca, and C-3PO. There are also multiple structures, and the interior is so accurate you can almost hear that iconic Cantina Song playing in the background. And if purchased, you can decide if Han or Greedo shot first.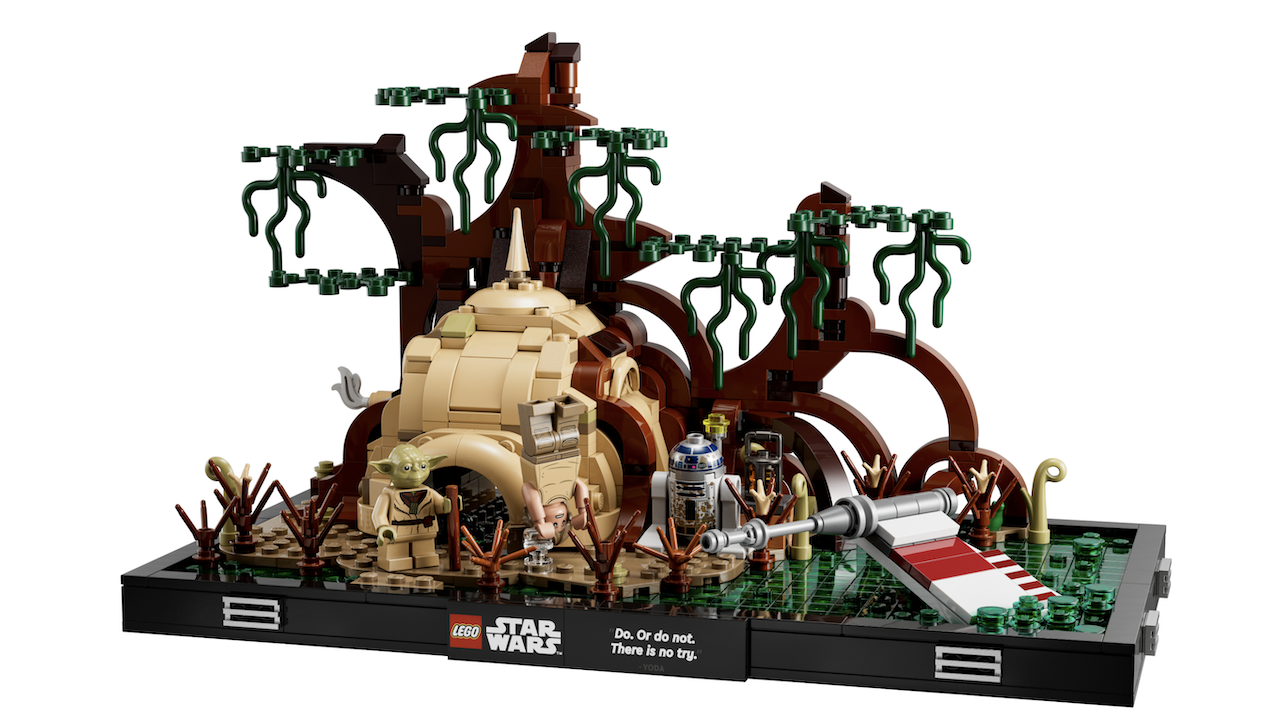 Dagobah Training (Star Wars: The Empire Strikes Back)
One of the cool things that LEGO has been doing lately with its Star Wars sets is creating full dioramas, in addition to play sets. Case in point: the Dagobah Jedi Training Diorama (opens in new tab). Ripped straight from Empire Strikes Back, which is arguably the biggest fan favorite movie of the franchise, we can see Luke being trained by Yoda in a detail-oriented set that's currently priced at 89.99. 
In it we can see Yoda's little hut, and Luke after he crashed his X-Wing in the swamp on Dagobah. The end of one of the ship's wings is poking out, which is a great touch. The inside of the hut is also playable if you turn the set around. R2-D2 is also included as an additional character. 
The Razor Crest (The Mandalorian)
While a new trilogy of Star Wars films came when Disney acquired Lucasfilm, the studio also began exploring live-action projects for the small screen. The Mandalorian was the first, and is wildly popular on Disney+. And as such, there's tons of great merch, including a number of LEGO sets. And for me the best options remains to be The Razor Crest (opens in new tab) aka his signature ship from the first two seasons. 
While LEGO recently released a new, bigger, and way more expensive (opens in new tab) set of this ship, the original one is a great value at $139.99. The ship has a sturdy build, and play details like Mando's prisoners in carbonate, and an escape pod. Baby Yoda aka Grogu is also a tiny little microfigure, which puts the entire set over the top. It's just too bad that the Razor Crest was destroyed in Season 2.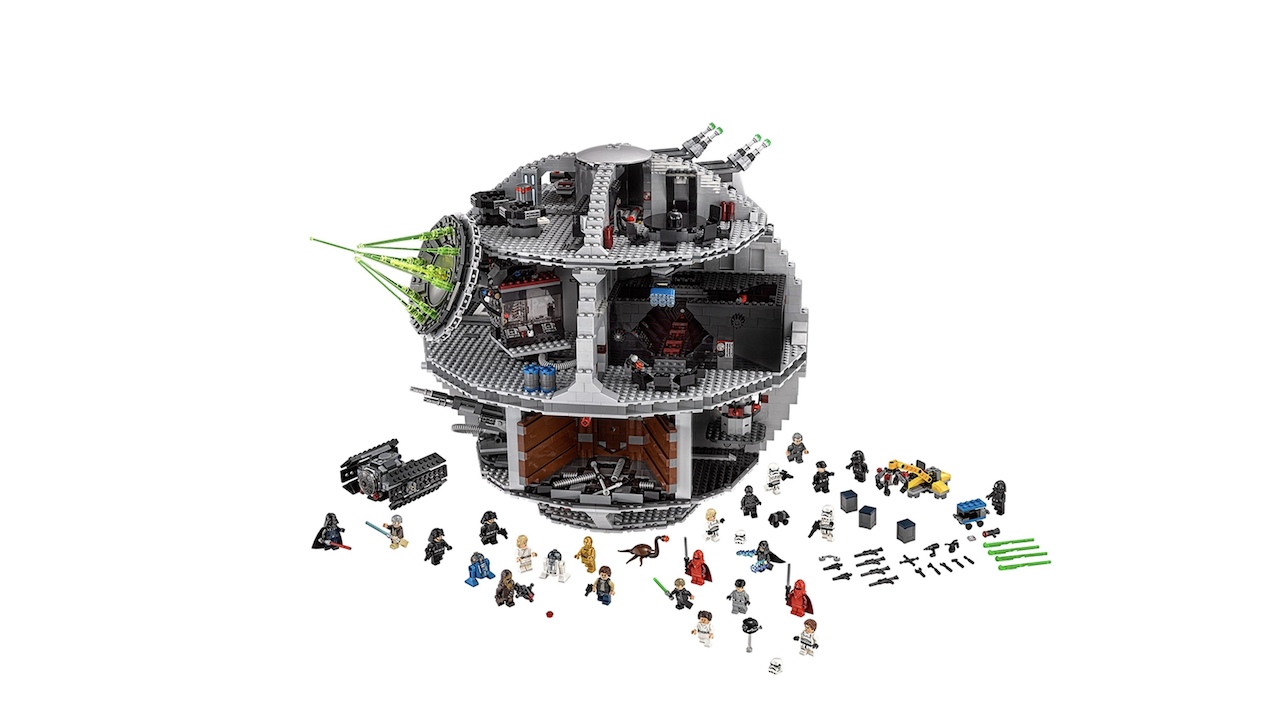 The Death Star (Star Wars: A New Hope)
As I mentioned at the beginning of this story, a few of these epic Star Wars LEGO sets are technically retired at this point. But I'd be remiss if I were to make a list of awesome sets/dioramas without mentioning the Death Star (opens in new tab). The set is absolutely massive, and allows for endless scene recreations from both A New Hope and Return of the Jedi. It contains a whopping 4016 pieces and over two dozens minifigures including Darth Vader, Palpatine, Luke, Obi-Wan, Leia, and a small army of Imperial Soldiers. 
Most LEGO sets are not playable on all sides, but that's exactly what the Death Star brings to the table, including a number of fun play features. There's a miniature TIE Fighter, the garbage disposal (more on that later), the Throne Room, and even the planet-destroying weapon itself. And I can't imagine a Star Wars fan who wouldn't want their own version of this truly epic play set.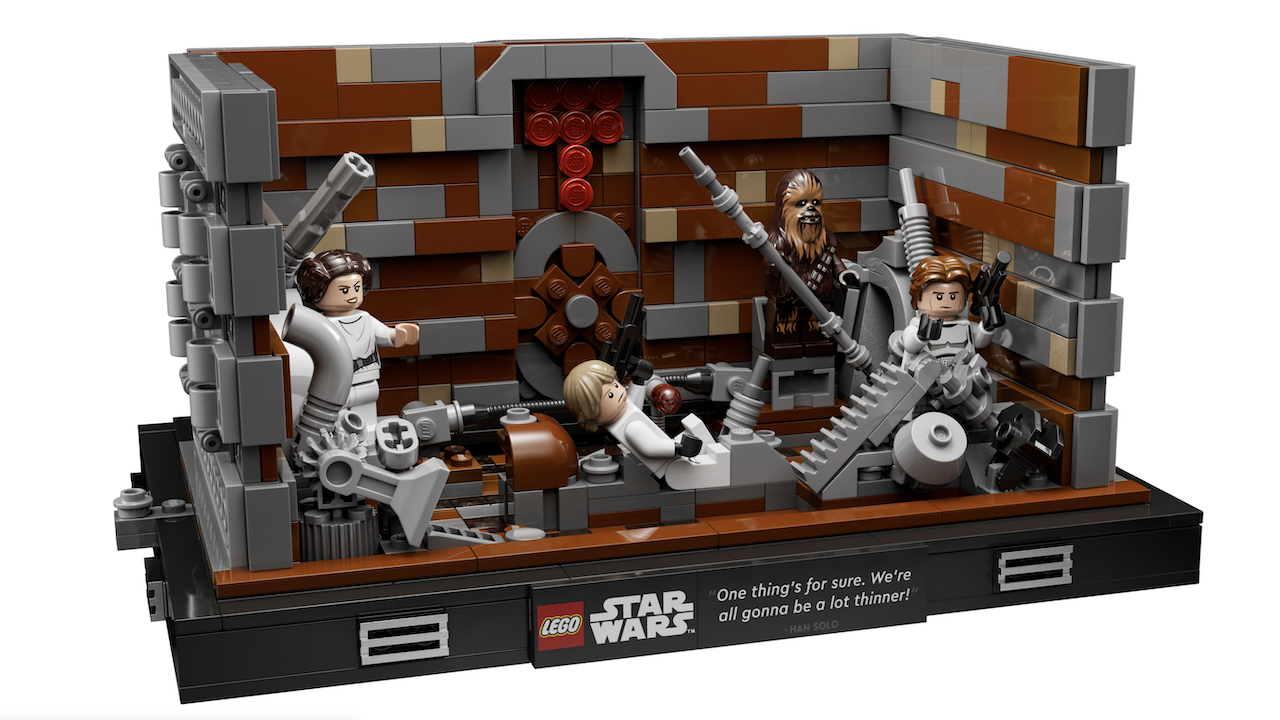 The Trash Compactor (Star Wars: A New Hope)
While there's a giant set that features the Death Star in all of its glory, there's also some sets that feature on smaller sections of the sci-fi weapon. Another awesome Star Wars LEGO diorama that's recently arrived is the Death Star Trash Compactor (opens in new tab). This smaller but super detailed set that would look great on anyone's shelf.
This set recreates a beloved scene from Star Wars: A New Hope, where Luke, Han, Chewie, and Leia find themselves trapped in a trash compactor in the Death Star. The wall start closing in, trying to stay alive before eventually being saved by R2-D2. All of these character are included in the LEGO diorama, and you can even move the walls to play out the scene. And it's for this reason that it's a great gift idea, even after the holidays have wrapped.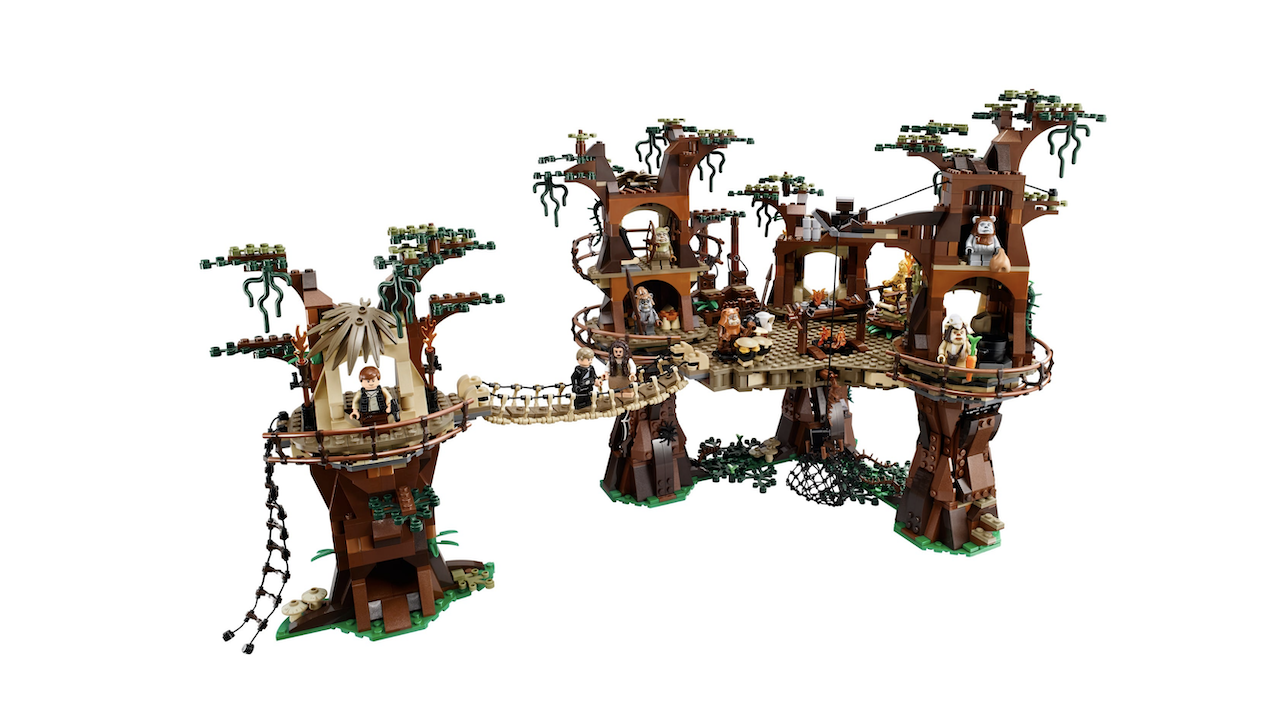 The Ewok Village (Star Wars: Return of the Jedi)
This one is another truly epic Star Wars LEGO set that unfortunately has been discontinued. Which means you might have to shell out a pretty penny in order to get your own version. It's called the Ewok Village (opens in new tab) set, which allows fans to recreate a number of beloved scenes from Return of the Jedi. This is another massive and bulky set, coming in at 1990 pieces. 
It's a pretty awesome set that features the Ewok's home on Endor's moon. There's a giant tree house with multiple huts, as well as a bridge that connects to another structure. All we need is that iconic Yub Nub song to play in order to really immerse ourselves in Episode VI. There are a ton of minifigures included, including Ewoks, Stormtroopers, Rebels, and the main characters. Now LEGO just has to get back on the market so we could get this set more easily.